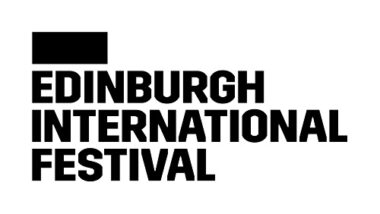 United Kingdom Edinburgh International Festival 2021 [10] – Ibert, Martinů, Strauss: London Symphony Orchestra / Sir Simon Rattle (conductor). Edinburgh Academy Junior School, 19.8.2021. (SRT)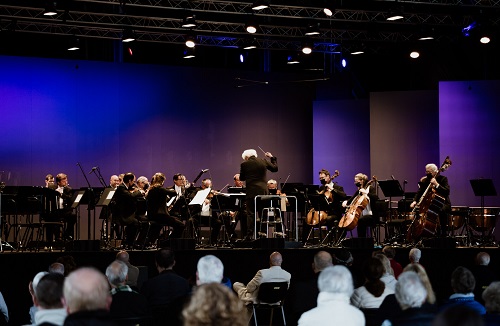 Ibert – Divertissment
Martinů – Jazz Suite
Richard Strauss – Le bourgeois gentilhomme
The London Symphony Orchestra has its own record label which it calls LSO Live. It wasn't there to record this concert tonight, but if it had been then it could justifiably have called it LSO Lite.
A thin band of not much more than a dozen musicians bashed out Ibert's Divertissement and Martinů's Jazz Suite perfectly capably, even refreshingly in places, but this programme had 'anti-climax' written all over it. The Edinburgh International Festival has done a superb job of creating a festival from nothing this year, but this is (hopefully) the only occasion on which I will accuse them of being unambitious.
This felt like an ordinary mid-season night at London's Barbican Hall, not the orchestra's only appearance at a major international festival. The festival is pretty low on visiting orchestras this year (for obvious reasons, there are no international orchestras at all), and for Britain's most famous orchestra to be playing these diversions on their visit feels pretty disappointing.
Nor did they have anything particularly interesting to say about them. The Divertissement sounded flash and tight, but it was no finer than the Royal Scottish National Orchestra's performance of the same work a couple of months ago, and the Jazz Suite felt positively lumpy in the way it was played. It constantly felt as though Simon Rattle was trying to make a serious artistic point through it. Where was the swing of the café that Martinů surely intended?
Things noticeably improved with the Richard Strauss, not least because so many more musicians appeared onstage to play it. Here, at last, was some heft, the low brass sounding superb in Monsieur Jourdain's weighty chorale. However, the weight came with a good dose of transparency. Rattle must have got to know the sound in the EIF pavilion pretty well because the balance was super, and you could hear right through the texture. Highlights of the Le bourgeois gentilhomme suite included a Menuet in whose mouth butter would not melt, some suave tailors who must surely have cut the finest of cloth (and who sported a stunning violin solo that wasn't a million miles from that of Ein Heldenleben), the lushest of Courantes, where the string tone seemed to have picked up some of the Germanic tone Rattle honed in Berlin, and a dinner scene with plenty of razzle dazzle and humour in both the pastiches and the quotations.
The suite was surely chosen as a companion piece to Ariadne auf Naxos, which closes the festival next week, and it was good to hear the players of the LSO finally let rip (as much as that is possible in a band of a miniature size). Still, while the Strauss may have finally scratched an itch, the programme as a whole left me decidedly un-Rattled.
Simon Thompson
The 2021 Edinburgh International Festival takes place until Sunday 29th August in venues across the city. For full details click here.