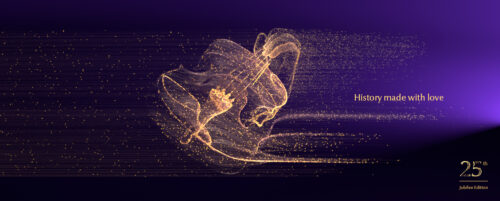 Romania George Enescu Festival 2021 [6]: Alisa Weilerstein (cello), Tiberiu Soare (conductor), Romanian Radio Chamber Orchestra. Romanian Athenaeum, Bucharest, 18.9.2021. (SS)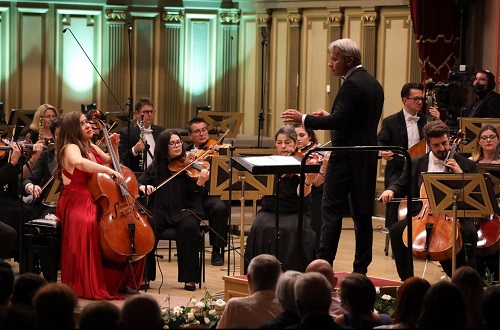 Tchaikovsky – Serenade for Strings in C major Op.48
Haydn – Cello Concerto No.1 in C Major Hob.VIIb:1
Tchaikovsky – Variations on a Rococo Theme for Cello and Orchestra Op.33
To say that the opening of Tchaikovsky's Serenade for Strings sounded stately and big-boned doesn't sound too remarkable, so let me reiterate: when the Romanian Radio Chamber Orchestra launched into Tchaikovsky's Serenade for Strings, it was so stately and big-boned that it summoned the ghost of Walter Legge. Amazingly, the playing just went on and on in this unapologetically old-school vein. As time capsule performances go, this one was a juggernaut. Even the last movement, which could have (should have) been lighter on its feet, was played with the monumental grandeur of the first. It felt like we had been transported to post-war Vienna and were hearing a youthfully bombastic Karajan in the Musikverein. The general view nowadays seems to be that an ensemble or conductor acting like the last 70 years never happened is a highly eccentric way to carry on; but at the same time, baroque period ensembles that perform as if the last 300 years never happened are an unquestioned norm. What, really, is the difference?
Having made clear that he isn't afraid to plough his own furrow, conductor Tiberiu Soare went on ploughing in Haydn's Cello Concerto No.1. The orchestral introduction took me back to Jacqueline du Pré's famous recording from the late 1960s with Daniel Barenboim and the English Chamber Orchestra – that is, until Alisa Weilerstein came in and tore a rift in the space-time continuum… I exaggerate, but not much. She is a cellist of her own time, just like Du Pré was of hers, so there was no wide vibrato, no hints of portamento, and instead a pared-down poise and refinement that firmly held its own ground against the density of the orchestral accompaniment. Lest that sound like damning with faint praise, there was nothing low-key about this performance: Weilerstein was on magnificently dexterous form and pulled off the difficult feat of turning out a thrilling performance from within self-imposed bounds of classical restraint. Like Du Pré, if more in spirit than style, she also had a number of expressive tricks up her sleeve, notably in the way she made time seem to stand still in the slow movement. After this concert, I returned to Weilerstein's 2018 recording of the Haydn cello concertos with the Trondheim Soloists – a more compatible ensemble for her style, but her playing of the solo has become even more impressive in the three short years since. Let us hope that she keeps returning to these works in the concert hall.
This program was played straight through without intermission, so soloist and orchestra moved directly from one of Haydn's strongest works to one of Tchaikovsky's slighter scores, the Variations on a Rococo Theme. Wilhelm Fitzenhagen, the dedicatee and soloist at the premiere, controversially beefed up the solo part himself, leading the composer's exasperated publisher to complain to Tchaikovsky that 'Fitzenhagen wants to "cello" it up and claims you gave him permission, good God!' The changes were left to stand, however, and the main attraction of the work is its virtuosic showcase for the soloist, for which Weilerstein pulled out all the stops. She confidently tore into the final variation and stunningly carried off the octaves in the coda that few other cellists (even Mstislav Rostropovich) manage cleanly. In the earlier variations, her style didn't change all that much from the Haydn, with the solo living up to the work's title. The substance of these variations may be thin in places, but Tchaikovsky's love for Mozart brightly shone through.
Sebastian Smallshaw