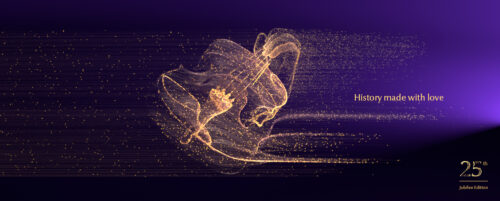 Romania George Enescu Festival 2021 [9]: Sonya Yoncheva (soprano), Malcolm Martineau (piano). Romanian Athenaeum, Bucharest, 22.9.2021. (SS) 
Duparc – 'L'invitation au voyage'; 'Au pays où se fait la guerre'; 'La vie antérieure'; 'Chanson triste'
Pauline Viardot – 'Hai Luli'
Chausson – 'Le temps de lilas'; 'Le charme'; 'Sérénade italienne'
Donizetti – 'Depuis qu'une autre'
Delibes – 'Les filles de Cadix'
Puccini – 'Sole e Amore'; 'Terra e Mare'; 'Mentia l'avviso'; 'Canto d'anime'
Giuseppe Martucci – 'Al folto bosco'
Tosti – 'L'ultimo bacio'; 'L'ideale'
Verdi – 'In solitaria stanza'; 'Ad una stella'; 'L'esule'
Sonya Yoncheva has a voice that fills the Met with ease. She also began this recital, in a hall with 900 seats, with the piano at half stick. You have got to love a singer who sets themselves a tough challenge, and Yoncheva's confidence in meeting this one was well founded. This concert was an object lesson in how to give a song recital with a big voice trained more for operatic roles than the repertoire for voice and piano.
Had Anna Netrebko been attempting this, we would have been in for a bumpy ride with the intonation. And in truth I didn't expect Yoncheva to have any serious issues, even if the half stick seemed like a daring choice. Sure, her singing made Malcolm Martineau's playing sound muffled now and then, but the balance was mostly excellent – her vocal line in the opening Duparc song, a setting of Baudelaire's 'L'Invitation au voyage', glided swan-like over the top of the shimmering piano accompaniment, rather than overpowering it. Three more Duparc songs followed, of which 'La vie antérieure', another Baudelaire setting, was the highlight: when the text compared the surging of the sea to powerful musical chords, Martineau turned Duparc's arpeggiation of these chords into a stunningly grand flourish. The next few seconds were a song recital masterclass. Yoncheva let this mighty ripple of notes fade to nothing, paused another (infinitesimal) beat, and in this pregnant silence launched into her 'C'est là, c'est là que j'ai vécu' with declamatory force to rival Jessye Norman's Duparc – scaling it back in no time, however, for a perfectly serene 'dans les voluptés calmes'. Vraiment magnifique.
The tuneful melody of Pauline Viardot's 'Hai Luli' was spun into a beautifully legato line without sacrificing any of the text – the only snag with crystal-clear words being that Yoncheva's cheery rendition of them didn't sound much like a song about heartache. When pivoting from heartache to outright heartbreak in Chausson's 'Le temps de lilas', she sounded more convincingly sorrowful. The other Chausson songs, 'Le charme' and 'Sérénade italienne', are about the first flush of love, though this flush also comes with a subtle dose of introspection. Throughout her French program, Yoncheva seemed highly attuned to all these nuances and responded intelligently to them: light-hearted singing prevailed in the last two Chausson songs, but tinged with a wistful flicker.
Both singer and pianist made Donizetti's 'Depuis qu'une autre' fit in seamlessly with the French songs; it could even have passed for one if it weren't for the accompaniment's lack of impressionistic color. Here, Yoncheva slowly built up the intensity and sounded almost fully operatic by the end, which made for a slick transition into Delibes's trope-laden 'Les filles de Cadix'. This song comes from the same Iberian musical stable (and almost the same year) as Saint-Saëns' 'El desdichado' or the 'gypsy' numbers in Bizet's Carmen, and the sound of castanets were never far from Martineau's playing. It is hard to preserve a modicum of good taste when performing an 'exotic' song like this with unbridled flamboyance – but Yoncheva pulled it off, bringing the house down at the end of the first half.
The more operatic singing in these two songs gave a preview of what the second half would sound like, with an Italian selection that occasionally seemed a bit of a cheat. Yoncheva had my gratitude for not belting out enormous Verdi and Puccini arias over a piano tremolo, but what else is Puccini's 'Sole e Amore', really, apart from a sneaky way to sing Mimì while (technically) sticking to the genre confines of a song recital? The other three Puccini songs sounded no less 'bohemian' even if their melodies didn't make it into La bohème like 'Sole e Amore' did (or were written after it). After the ravishing lyrical bloom of Yoncheva's Mimì came a glorious taste of her Musetta in 'Canto d'anime', followed by more big, expressive sound for the impassioned chromaticism of Giuseppe Martucci's 'Al folto bosco'. Two gentler songs by Paolo Tosti, 'L'ultimo bacio' and 'L'ideale', were closer to subtle art songs than the other items in this half, with Yoncheva pouring out more of the fluid legato that she had brought to her French program.
Verdi's 'In solitaria stanza' came together unevenly: like Puccini's 'Sole e Amore', this can only be heard as another sketch for a famous aria (in this case, 'Tacea la notte' from Il trovatore), but while Yoncheva convincingly pared the melody to a glimmering thread, Martineau sounded too much like an opera house répétiteur. The other two Verdi songs were more on the same page, with Martineau instinctively following Yoncheva as she moved seamlessly between intimate song and a more dramatic operatic style with bigger vibrato. For the encores, there was Mimì proper – a heart-rending 'Addio senza rancor' – and Carmen's Habanera with a smouldering 'l'amour'. Martineau was very British (a good sport whose face flushed beetroot) when Yoncheva put an audience member's offering of a single rose to hilarious use, spontaneously making him her Don José.
Sebastian Smallshaw