The annual Elgar Festival is a live celebration of the life and music of Sir Edward Elgar (1857–1934). The programme features Elgar and other composers: Samuel Coleridge-Taylor, Ethel Smyth, Ruth Gipps, Rebecca Clarke, Ian Venables, Vaughan Williams, Tippett and Holst. There are others. Venues for orchestral and other concerts are held in venues rich in Elgarian echoes: Worcester Cathedral and the city's Guildhall.
Artistic Director, conductor Kenneth Woods says that the 2021 even will have a special focus 'on coming back together as a community following this long and difficult time of separation and isolation'.
On Friday evening (29 October) the opening concert has the English Symphony Orchestra with Raphael Wallfisch. There's Elgar's Serenade, Tippett's Little Music for strings, only the second UK performance of Harold Truscott's Elegy for Strings and (rather in the manner of Lowri Blake's Frank Bridge Cello Suite) no fewer than seven Elgar miniatures arranged by Donald Fraser for Cello and Strings. Fraser is no beginner when it comes to giving Elgar new voices. His orchestration of the Elgar Piano Quintet was warmly greeted a few years back.
The Festival's Gala Concert will celebrate the 400th Anniversary of the Worcester Charter and takes place in the Cathedral on Saturday 30 October at 7:30pm.  The concert will be led by the English Symphony Orchestra under Kenneth Woods in an all-British programme: Vaughan Williams's song-cycle On Wenlock Edge (a rarity basking in the radiance of its orchestral colours) with tenor Mark Wilde, Smyth's Overture to The Wreckers and Elgar's Enigma Variations.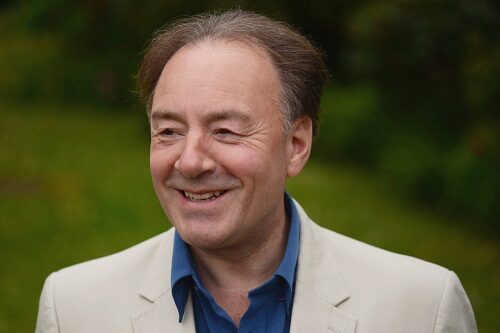 Ian Venables (a Worcester-based composer) continues to embody and develop the English music tradition as much as Geoffrey Bush and Gerald Finzi. The song recital 'From Elgar to Venables' is again with Mark Wilde and that other doyen of English (and other) music David Owen Norris. Their concert in Huntingdon Hall premieres Venables's The Last Invocation cycle based on poems by Walt Whitman.  There are also songs by the largely forgotten Victorian, Walter Battisson Haynes.
A choral concert by Corra Sound will bring back into the light music by less well-known female composers from Elgar's time, alongside more contemporary works, in St. Martin's Church, London Road.  This will be preceded by a free, panel-discussion; 'Elgar in the Age of the Suffragettes', led by Dr Leah Broad who is writing a group biography (Ethel Smyth, Rebecca Clarke, Dorothy Howell and Doreen Carwithen) for Faber and Faber.
The Elgar Chorale under Piers Maxim can be heard in Old Saint Martin's Church in The Cornmarket. This offers part-songs by Elgar, Vaughan Williams (The souls of the righteous and Valiant-for-truth) and Coleridge-Taylor (The Lee Shore and The Viking Song).
To shake the dust from the rafters, Worcester's Guildhall will be the venue for the Misha Mullov-Abbado Group for a late-evening Club Elgar concert. There will be a 'healthy dose' of Elgar, but 'as you've never heard him before'.
The Elgar Society's 'A.T. Shaw Lecture' has leading broadcaster, author, critic and composer, Stephen Johnson at the Henry Sandon Hall, discussing 'Innovation and Experimentation in Elgar's First Symphony and the Enigma Variations'. Johnson is something of a star speaker and the event will be worth the powder.
'Elgar for Everyone' Family orchestral concert combines the ESO and its satellite Youth Orchestras at Severn Hall, Three Counties Showground in Malvern. In addition to music by Elgar and Hans Zimmer, the concert will also include some Holst and a rare live performance of Samuel Coleridge-Taylor's The Bamboula.
For full details click here.
Rob Barnett