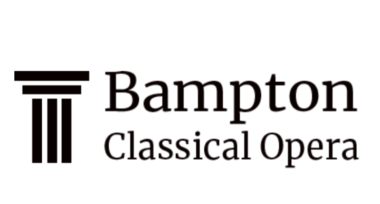 BAMPTON CLASSICAL OPERA 2022 – F J Haydn 'Fool Moon' (Il mondo della luna)
Performances:
The Deanery Garden, Bampton, Oxfordshire: Friday 22, Saturday 23 July
Westonbirt School, Glos: Monday 29 August
St John's Smith Square, London: Friday 16 September
Libretto: Carlo Goldoni
English Translation: Gilly French
Director/Designer: Jeremy Gray
Conductor: Thomas Blunt
Orchestra of Bampton Classical Opera (Bampton, Westonbirt)
CHROMA (St John's Smith Square)
Bampton Classical Opera's summer 2022 production will be Haydn's Il mondo della luna. This three act dramma giocosa from 1777 is the best-known of several operatic settings during the second half of the century of a delightfully crazy libretto by Carlo Goldoni.  As Mozart was to do later with Così fan tutte, Haydn was inspired by a bizarre plot of disguise and deception to create a score of ravishing beauty and wit.  How better to persuade an over-protective but gullible father to allow the marriages of his daughters than to persuade him that he has been transported to the moon?
Along with Gluck and Salieri, Bampton Classical Opera has taken particular delight in presenting Haydn opera to new audiences, and Il mondo della luna will be the third of his Goldoni settings to be performed.  It will be sung in a new English translation by Gilly French under the title Fool Moon. Performances will be conducted by Thomas Blunt and directed by Jeremy Gray.
The wonderful cast includes, as always, young professionals who are emerging into significant national careers. Lucy Anderson, winner of the company's Young Singers' Competition in 2019, returns to the Bampton stage following her performances as Helen in Gluck's Paris and Helen in 2021. She is joined by tenor Nathan Vale, soprano Siân Dicker, baritone Jonathan Eyers, mezzo-soprano Margot Arsane and tenor Sam Harris, all of whom are making their company débuts.  Bampton is delighted to welcome back mezzo-soprano Catherine Backhouse who has sung in several previous productions.
Synopsis: How better to persuade an over-protective but gullible father to allow the marriages of his daughters than to convince him that he has landed on the moon?  The eponymous fool is Buonafede, something of a domestic tyrant, whose feisty daughters Clarice and Flaminia are determined to marry Ecclitico and the chevalier Ernesto, whilst his maid Lisetta is set on the servant Cecco.  Buonafede tries to keep the girls safely away from temptation and, besides, he has his own eye on Lisetta.  Ecclitico, an enterprising astronomer of dubious integrity, develops an elaborate and expensive ploy, pandering to Buonafede's ignorant enthusiasm for all things lunar.  Ecclitico ingeniously plants the fancy that the moon is inhabited by desirable and appealingly forward young women.  With the help of a potion – conveniently soporific – Buonafede is 'transported' to the lunar surface where he meets an indulgent cast of 'aliens': his visit is both wondrous and unnerving.  But under the strict command of the Emperor of the Moon, whose face is worrying familiar, lunar marriages can be arranged, as Buonafede discovers to his chagrin…
Cast
Buonafede  – Jonathan Eyers (baritone)
Cecco  – Sam Harris (tenor)
Ecclitico – Nathan Vale (tenor)
Clarice – Lucy Anderson (soprano)
Flaminia – Siân Dicker (soprano)
Lisetta – Margot Arsane (mezzo-soprano)
Ernesto – Catherine Backhouse (mezzo-soprano)
Orchestra of Bampton Classical Opera (Bampton & Westonbirt)
CHROMA (St John's Smith Square)
Director/designer – Jeremy Gray
Choreographer – Karen Halliday
Costume Designer – Pauline Smith
Lighting – Ian Chandler
Translation – Gilly French
Haydn Il mondo della luna: Haydn was never shy of experimentation with compositional structures and orchestral effects and Il mondo della luna is characteristically varied, tuneful and full of surprises.  As the critic Andrew Porter once wrote: "What Haydn has done is to write page after page of his most lovely and imaginative middle-period music, rich in melting melodies, surprising details of harmony, and subtle orchestral effects."   The C major overture is grandly symphonic (Haydn recycled it in his Symphony no 63) and introduces the incisive rhythms and vigorous energy which characterise much of the opera.  The opening scene, centred on the all-important telescope, unfolds in wistful serenity as Ecclitico sings a hymn in praise of the moon – the key is E flat, which Haydn adopts to evoke lunar wonder.  There are many gems throughout the score – the sisters seem to foreshadow Fiordiligi and Dorabella in their forthright bravura arias in the second scene, whilst the perky andante for Lisetta will remind Mozart-lovers of Despina.  The extended multi-sectional finales to the acts are magnificent, especially the airy transparency of the Adagio (E flat again) at the end of Act 1, as the doped (and duped) Buonafede imagines being wafted up into outer space.  Dance movements characterise much of the music in Act 2 'on the moon', whilst near the end of the opera is an extended love duet, exquisitely sensuous, for Ecclitico and Clarice.
Those with long memories may recall Bampton Classical Opera's outer-space setting of The Philosopher's Stone (music by Mozart and others) in 2001, and the hilarious time-travel of Salieri's Trofonio's Cave in 2015.  We're bound to have fun with Fool Moon – it's going to be out of this world!
Bampton Classical Opera stages productions in rural venues in Oxfordshire and Gloucestershire as well as regularly in London at St John's Smith Square.  Other significant venues and festivals have included Wigmore Hall and Purcell Room, Buxton Festival, Cheltenham Festival and Theatre Royal Bath.  Eschewing familiar repertoire, Bampton concentrates instead on rarities from the late eighteenth century, sung in lively new English translations, and has given many enterprising performances of forgotten operas.  Amongst these have been UK premières of Bertoni Orfeo, Marcos Portugal The Marriage of Figaro, Paer Leonora, Benda Romeo and Juliet, Gluck Il Parnaso confuso, Philemon and Baucis and Salieri Falstaff.
Bampton Classical Opera was a finalist in the Rediscovered Opera category of the 2020 International Opera Awards.
The delightful Deanery Garden at Bampton provides a charming and picturesque venue for open-air opera, with an excellent natural acoustic.  Westonbirt School is a spectacular Victorian mansion, with extensive Grade I listed gardens: the performances take place in the Orangery Theatre.  Audiences are encouraged to bring their own garden chairs to Bampton and enjoy a pre-performance or interval picnic.
St John's Smith Square is the most historic of London's concert halls and provides an outstanding and appropriately eighteenth-century setting for this performance.
Fool Moon performances, with free pre-performance talks:
The Deanery Garden, Bampton OX18 2LL
7.00 pm Friday 22 and Saturday 23 July
The Orangery Theatre, Westonbirt School, near Tetbury, Gloucestershire GL8 8QG
5.00 pm Monday 29 August
St John's Smith Square, London SW1P 3HA
7.00 pm Friday 16 September
Booking Information, Bampton and Westonbirt
Tickets: £40 (under 18: half-price)
By Telephone: 01993 851142
Online: CLICK HERE                                                            
Booking information, St John's Smith Square
Details will be available later in the year