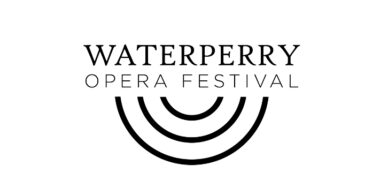 WATERPERRY OPERA FESTIVAL: Waterperry House and Gardens, Waterperry, Oxfordshire, OX33 1JZ – Friday 12th August–Saturday 20th August 2022
This year Waterperry Opera Festival is celebrating its fifth anniversary with an innovative eight-day open-air festival in August 2022, that will not disappoint. Their programme will include an impressive eight productions, as well as a variety of talks, workshops, and more. Taking advantage of Waterperry's extensive historic grounds, the festival will build on the experiences of the past four years to produce their finest festival yet.
Guy Withers, Artistic Director & CEO, says – ' To celebrate our fifth anniversary as a festival, we have created an ambitious season of eight productions. With returning favourites, and exciting new ventures, our broad programme has something for everyone, with each offering as unique and thrilling as the next. We are taking artistic risks to create the exciting operatic experiences that will captivate the next generation of audiences as well as our loyal followers. Our focus this year as a company is creating new audiences for opera with inventive and accessible work, inspiring local young people with free tickets for those under 16, and developing emerging talent with our Young Artist Programme. We want to make sure there are no barriers to any young person enjoying or engaging with classical music and opera.'
Festival Music Director Bertie Baigent will conduct five performances of Mozart's timeless comedy THE MARRIAGE OF FIGARO. Directed by Isabelle Kettle and designed by Charlotte Henery, this bold new production will see some of the UK's most outstanding emerging operatic talent take to the stage. Audiences will enjoy the performances on the lawn in front of Waterperry House, on 12th, 13th, 16th, 18th and 20th August at 6.30pm.
Rebecca Meltzer, alongside her role as Director of the , directs Ana Sokolović's virtuosic a cappella opera SVADBA, performed by an all-female cast and creative team. Sung in Serbian, this coming of age tour de force explores the lives of six women as they discover how to navigate the poignant transition from adolescence to adulthood. With complete abandonment and raw energy, Sokolović's breath-taking score envelops us in a celebration of sisterhood through ritual, music and dance. The performances will take place in the Waterperry Amphitheatre on 18th, 19th and 20th August at 4pm.
A festival favourite returns to the Waterperry Ballroom: Jonathan Dove's MANSFIELD PARK will bring Jane Austen's world to life once again with witty charm and lively music. Rebecca Meltzer directs an ensemble of loveable characters pulling at our heartstrings and making audiences laugh out loud. This intimate production brings
audiences right into the centre of the action. Performing on 12th, 13th, 14th and 16th August at 2pm, this production will also be touring across the UK from May to August 2022.
After a successful sell-out run at our 2021 festival, Prokofiev's PETER AND THE WOLF returns to the picturesque lilypond. Directed by Artistic Director Guy Withers, this delightful symphonic tale will introduce classical music to young children, capturing the imagination of all ages through music, dance and spoken word. Performing on 13th, 14th and 20th August at 11am and 1pm, this production will also tour to Opera Holland Park on 2nd July.
Jonathan Dove's FIGURES IN THE GARDEN will sit flawlessly as the evening's prequel to The Marriage of Figaro. Dove uses musical ideas from Mozart's opera to give alternative scenarios for the characters. This production will be in collaboration with dance students from Trinity Laban Conservatoire of Music and Dance, and young local musicians from Oxfordshire County Youth Orchestra. Performances will occur on 12th and 13th August.
To accompany this cheerful programme, there will be further unique performances across the eight-day festival. Staged performances of THE DIARY OF ONE WHO DISAPPEARED by Janáček tell a dark tale of unrequited love. A scenic double bill concert of SIEGFRIED-IDYLL and WESENDONCK LIEDER by Wagner contrasts delight in the beauties of nature with turbulent and anguished emotions. FLORA, created by violist Anna Semple and dancer Emily Pahlawan Collinson, fuses music and dance in a creative response to the physical forms within Waterperry Gardens.
Box office opens on 11th April (with priority booking available from 4th April). Tickets for The Marriage of Figaro will be £15–£60; for Svadba, tickets are £15–£30; for Mansfield Park, tickets are £15–£45; Peter and the Wolf, tickets are £8–£15; for Figures in the Garden, tickets are free–£15; for The Diary of One who Disappeared / Siegfried-Idyll & Wesendonck Lieder, tickets are £15–£20; and for Flora, tickets are free–£10.
Concessions will be available for NHS workers, Blue Light Card holders and individuals in receipt of unemployment and disability benefits.
'The whole experience was original, inventive and thoroughly enjoyable – and a fantastic example of opera as a modern medium for storytelling, no matter how old the tale.' – Daily Info 2021
For more information and further updates see CLICK HERE