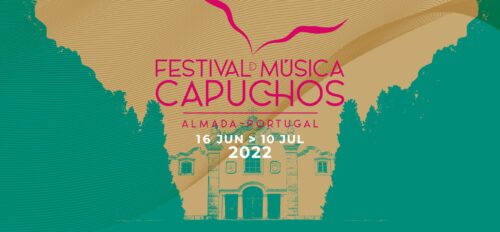 Festival de Música dos Capuchos 2022
Beginning in 1980 the Festival de Música dos Capuchos was a major event on the international landscape. After a silence of two decades, the Festival was reborn in 2021 in a beautiful monastery in Almada across the Tagus River from Lisbon, with the hall at the University of Lisbon's Almada campus serving for the big orchestral concerts.
Over the course of four wonderfully long weekends beginning 16 June 2022, the Festival will present not only music but talks about literature and music honoring three important literary anniversaries, including a 'Who's afraid of Marcel Proust?' evening and a concert dedicated to the 450th anniversary of Luís Vaz de Camões's Shakespearean epic poem, Os Lusíadas.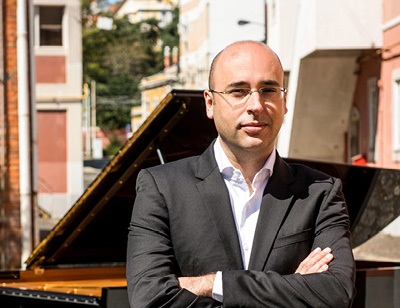 'The setting is very inspiring, with timeless cloisters and lovely gardens', pianist Filipe Pinto-Ribeiro, the Festival's artistic director, told me. 'The first edition last year was a great success. We featured an homage to Alfred Brendel and visits by the St. Petersburg Chamber Orchestra, Sergei Nakariakov, Viviane Hagner and Alexander Kantorow, among many others. And although this was a new era', Pinto-Ribeiro emphasized, 'we also looked back at our heritage and invited Hopkinson Smith. This year we have invited Gerard Caussé who played last in 1990 with Maria João Pires'.
The musical highlights will include the Vienna Chamber Orchestra, which 70 years ago toured with Brendel. This time they will present an-all Mozart concert with Pinto-Ribeiro playing the little A major K.414 piano concerto; and 2018 Jacques Thibaud winner Diana Tishchenko and Lars Anders Tomter starring in the Sinfonia Concertante K.364.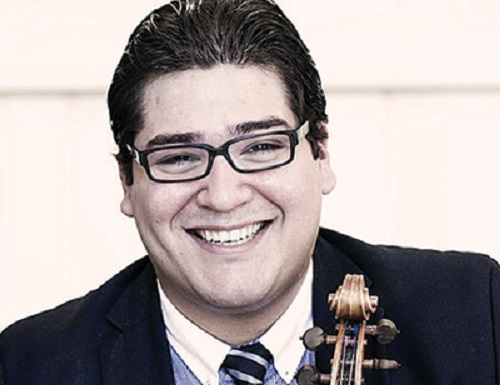 'We have programmed three versions of Bach's Goldberg Variations', Pinto-Ribeiro pointed out, 'by harpsichordist Pierre Hantai, pianist Konstantin Lifschitz and a string trio consisting of Alexi Kenney, Tomter and Adrian Brendel to provide continuity. A late-night Tango Fest will feature the legendary Argentinian bandoneonist Héctor Del Curto and the brilliant young violinist David Castro-Balbi. There will be a magical Schubertiade including the Trout Quintet with my brother Tiago playing double-bass'. The Festival's penultimate concert will be an all-Beethoven affair featuring Pinto-Ribeiro, Kenney and Brendel with Portugal's premier Orquestra Gulbenkian in the Triple Concerto.
Youth will be served by the appearance in the opening orchestral concert of Tishchenko playing the Mozart K.211; and Victor Julien-Laferrière, winner of the first Queen Elisabeth Cello Competition in 2017, both conducting and playing Haydn's Cello Concerto in C major.
Pinto-Ribeiro, the finest Portuguese pianist on the international scene and an inheritor of both the Portuguese and Russian traditions, studied at the renowned Conservatory in Porto and at Moscow's Tchaikovsky Conservatoire where he worked with legendary Professor Lyudmila Roschina. There is more to come from Pinto-Ribeiro and his team. The Festival e Academia Verão Clássico will run 1-13 August, and the Bragança ClassicFest from 30 September through 9 October.
Laurence Vittes