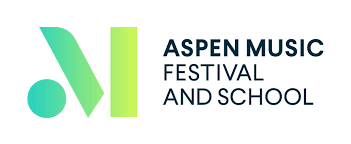 United States Aspen Music Festival [3]: (HS)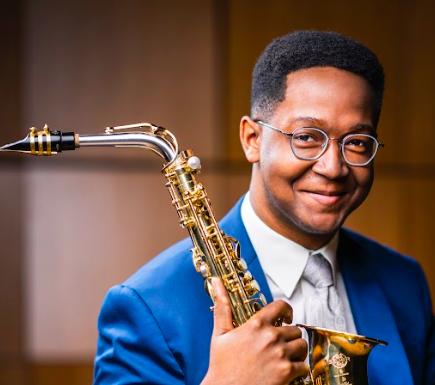 8.7.2022: Randall Goosby (violin), Kresley Figueroa (soprano), Sun-Ly Pierce (mezzo-soprano), Keith Klein (narrator), chorus from Aspen Opera Theater and VocalARTS, Aspen Chamber Symphony / Nicholas McGegan (conductor). Benedict Music Tent, Aspen, Colorado.
Miles Walter – Broad, in flexible tempo (first movement) (world premiere)
Mendelssohn – Violin Concerto in E minor, Scenes from A Midsummer Night's Dream
9.7.2022: Chamber Music. Harris Hall.
Stephen Hartke – Meanwhile: Incidental Music to Imaginary Puppet Plays: Aspen Contemporary Ensemble / Donald Crockett (conductor)
Bacewicz – Quartet for Four Violins: Bing Wang, Naoko Tanaka, Cornelia Heard, Renata Araldo (violins)
Steven Banks – Cries, Sighs, and Dreams (world premiere): Steven Banks (saxophone), members of the Aspen Contemporary Ensemble
Robert Schumann – Piano Quartet in E-flat major: Alan Gilbert (violin), James Dunham (viola), Eric Kim (cello), Inon Barnatan (piano)
10.7.2022: Inon Barnatan (piano), Aspen Festival Orchestra / Ludovic Morlot (conductor). Benedict Music Tent.
Shelley Washington – Both (world premiere)
Rachmaninoff – Rhapsody on a Theme of Paganini
Brahms – Symphony No.4 in E minor
Three world premieres from diverse American composers added thought-provoking sparks to two marquee orchestra concerts and a Saturday afternoon of chamber music at the Aspen Music Festival.
Friday's offering, temporarily titled Broad, in flexible tempo, revealed a densely contrapuntal first movement for a yet-to-be-completed, two-movement symphony performed by the Aspen Chamber Orchestra under Nicholas McGegan. Miles Walter won the festival's Druckman Prize in 2019 for a much more dissonant piece than the churning, Romantic-era-infused harmonies in this one. The finish leaves us hanging and I, for one, want to see where it goes when completed.
Alto saxophonist Steven Banks wrote Cries, Sighs, and Dreams in the first year of the pandemic, reflecting on his own feelings of isolation and a quotation attributed to Hector Berlioz commenting on his introduction to Adolph Sax's instrument. Berlioz was impressed with the instrument's ability, range of expression and volume, from a whisper to a shout.
Indeed, as we heard Saturday, the piece begins in darkness, with barely audible slides on the instruments in a string quartet, and whispers from the saxophone that gradually, as the lights come up, build into quiet sobs, whimpers, and wails. It all feels improvised, even when written out. Banks, who plays in the Kenari Quartet (a saxophone ensemble known for its update of Bach's Goldberg Variations) and teaches at Ithaca College, displayed assurance, rich tone and communicative playing, down to a final fadeout and switching off of his stand light to signal the finish.
Sunday's opener was from Shelley Washington, who teaches composition at New York University, and her involvement in Los Angeles projects had led to a good deal of flying back and forth. The sounds of an airplane cabin (including muffled conversations) seep into her 28-minute ruminations on being 'neither/nor' about so many aspects of her life.
Though her harmonic palette is not terribly pungent, she relies in this piece on short bursts of rhythmic patterns that repeat and repeat. She builds layers by weaving in ever-more-complex chords and long melodic lines. It's hypnotic, until percussionists Cynthia Yeh (principal at the Chicago Symphony) and student Julia Hyungjung Choi took over with a series of outbursts reminiscent of jazz drum solos. They were phenomenal.
Despite rain pattering on the music tent, French conductor Ludovic Morlot shaped that performance – and the rest of the program – masterfully, in sync with soloist Inon Barnatan in Rachmaninoff's colorful Variations on a Theme of Paganini, and a beautifully extroverted rendering of Brahms's Symphony No.4 in E minor.
Barnatan grabbed the concerto's opening measures and ran with them, relishing all of Rachmaninoff's demanding piano flourishes and cutting through the busy orchestra's interjections with command. It was such a rousing performance that it quieted Mother Nature. The rain ceased in time for an encore, which the audience demanded with European-style unison clapping (something I have never heard in Aspen before). He rewarded us with more Rachmaninoff, a sparkling Prelude in G-sharp minor.
The Brahms symphony in the second half was majestic, transparent enough in texture to let the details emerge and moving with enough pace to keep momentum, even in the sublime second movement. It danced with joy in the Scherzo, and the brass statements in the finale made for a fine finish.
After Walter's unfinished symphony, Friday's orchestral program focused on Mendelssohn. We all know Mendelssohn's overture to A Midsummer Night's Dream, but it is not often that we can experience these themes in the intended context – as incidental music for Shakespeare's play. Conductor Nicholas McGegan remedied that with a juicy presentation that used the festival's resources effectively – a soprano, a mezzo-soprano and 15 women singers from the Opera Theater and VocalARTS student program.
To set the various scenes, narrator Keith Klein (a student baritone) spoke excerpts from the play, portraying a number of the characters. His sonorous voice not only cued the storyline but added an extra sonic layer.
The overture's succession of familiar motifs begins with four sustained chords, and they reappear at critical moments. Most effectively, they act as background music for the narrator's summation at the end. The scurrying fairy music in the overture expands in several scenes, and the braying gesture that references Nick Bottom's rustic play turns out to be only part of a deliciously broad commentary on those awkward theatrics.
And, of course, there's the Wedding March. McGegan and the orchestra delivered it with notable grace and restraint as the seventh of ten scenes. The segments ranged from a quietly atmospheric Nocturne to a nimble March of the Fairies and stormy music for a confrontation between Hermia and Lysander. The singers, identified as 'elves; in the program (although Shakespeare called them fairies), sing the familiar words ('Weaving spiders come not here…'). They got appropriately fey readings from the silvery voices of soprano Kresley Figueroa and mezzo-soprano Sun-Ly Pierce.
The other Mendelssohn piece on the program introduced 24-year-old American violinist Randall Goosby to Aspen audiences. His oh-so-understated reading of the well-known violin concerto stripped away many of the bravura gestures that now seem baked into nearly every violinist's approach. His admirable effort, deftly executed, fell prey to an uncharacteristically bombastic reading from McGegan. He let the orchestra overpower the soloist, and the tricky opening gestures of the Allegro molto vivace finale never quite synced.
(To be fair, a significant uptick in positive COVID tests among the festival's student contingent has kept the orchestra personnel in flux, which may have contributed to such issues.)
Besides the Banks saxophone quintet, Saturday's chamber music program fared well with another contemporary work and a 1949 piece for four violins. Stephen Hartke's 2007 Meanwhile, subtitled Incidental Music to Imaginary Puppet Plays, employed a sort of pocket gamelan, enhancing the jaunty pan-Asian flavors of the various movements in its 18 minutes. The Aspen Contemporary Ensemble, conducted by Donald Crockett, gave it a juicy read.
Bing Wang, associate concertmaster of the Los Angeles Philharmonic, led a deliciously vibrant group of women in Polish composer Grazÿna Bacewicz's 1949 Quartet for Four Violins. Its three movements of lively neo-classical work commanded attention and came off as a refreshing and ear-soothing change of pace.
To conclude Saturday's program, A-list Aspen regulars Eric Kim (cello), James Dunham (viola) and Barnatan played brilliantly in an especially enthusiastic performance of Robert Schumann's Piano Quartet in E-flat major.
Harvey Steiman