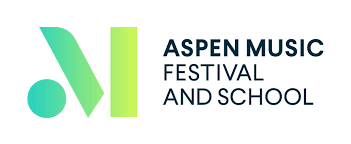 United States Aspen Music Festival 2022 [1]: (HS)
3.7.2022: Renée Fleming (soprano), Rod Gilfrey (baritone), Aspen Festival Orchestra / Robert Spano (conductor). Benedict Music Tent, Aspen, Colorado.
J. S. Smith (arr. W. Damrosch) – 'The Star-Spangled Banner'
Prokofiev – Selections from Romeo and Juliet
Kevin Puts – The Brightness of Light
Aspen Music Festival 2:
5.7.2022: Esther Yoo (violin), Zee Zee (piano). Harris Concert Hall, Aspen Colorado.
Beethoven – Violin Sonata No.8 in G major
Debussy – Violin Sonata
Grieg – Violin Sonata No.3 in C minor
Jeong Kyu Park – 'Toad'
Vieuxtemps – Souvenir d'Amérique, on 'Yankee Doodle'
The Aspen Music Festival shapes every season around a theme. This year the theme is music that tells a story, especially about the people who made it. Concerts Sunday and Tuesday tied into that idea, and in both the pieces that reflected a composer's identity yielded better performances than the ones that didn't.
In the first Aspen Festival Orchestra concert of the eight-week season, composer Kevin Puts's The Brightness of Light, a ravishing song cycle built around letters between painter Georgia O'Keeffe and photographer Alfred Stieglitz, was the most memorable piece of the afternoon. And in a recital Tuesday, American violinist Esther Yoo made the most of music from her own Korean roots.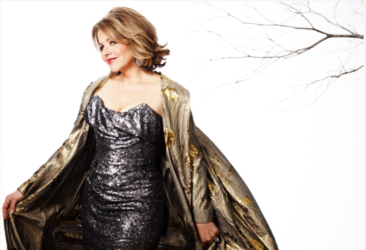 A regular performer here since her days as a student, Renée Fleming made Puts's eloquent phrases soar effortlessly against a continuously fascinating kaleidoscope of orchestral color. The 46-minute performance was alternately entrancing and thought-provoking, saturated with our human ability to stand in awe of sheer beauty.
The piece debuted in 2016 in New York as 'Letters from Georgia', written for Fleming and the Eastman Philharmonia. At Fleming's suggestion, Puts expanded it into a version for orchestra that premiered in 2019 at Tanglewood with the Boston Symphony, with baritone Rod Gilfrey voicing some of Stieglitz's responses to add depth in several duets and two solo songs. Gilfrey delivered here again with dignity and bronze vocal hues, singing Stieglitz's words with appropriate reserve and making them heard against some dense orchestration.
With Puts in town for this presentation (and presumably helping in the preparation), festival music director Robert Spano drew sensitive playing from the orchestra, especially in Fleming's most musically expressive moments, and juiced up some broad climaxes in the two orchestra-only interludes.
The title and the first musical phrases were inspired by this opening line from O'Keeffe's autobiography: 'My first memory is of the brightness of light – light all around'. Anyone who has stood in awe of O'Keeffe's paintings can relate: they focus on the land and sky of Taos, her adopted home in New Mexico. It was her decision to stay in Taos after she and Stieglitz married while he remained in New York, which produced many of the letters quoted in the song cycle.
Stieglitz, 23 years older than O'Keeffe, was already a celebrated art photographer when he recognized her talent in a series of sketches, and he championed her work in New York art circles. The songs trace how their relationship developed from mentorship to a love affair, and eventually to marriage after Stieglitz divorced his first wife.
Puts's music reflects the undercurrents of this complex story in the tentative duet 'First Correspondence' and in erotic elements in 'Ache'. 'Taos' explores the emotional conflict between O'Keeffe's love for the Southwest and the distance developing between them. Stieglitz's fascination with her comes through in the solo 'A Soul Like Yours', a penetrating statement of his awe in her artistic achievements. The lighter 'Violin' portrays Georgia's attempts to learn violin with (intentionally) out-of-tune playing by concertmaster Robert Chen accompanying her narrative.
The crowning moments were the luminous final songs, based on letters O'Keeffe wrote after Stieglitz's death in 1946. 'Friends' reminisces on what he meant to her even as they were separated by thousands of miles; and the final song, 'Sunset', a paean to the majesty and beauty of Taos, ended the cycle with breathtaking poignancy. This finale pulses with orchestral colors – in one gorgeous moment a harp and vibraphone accompany Fleming's floating soprano – and a soft finish captures in music the unique colors and scope of O'Keeffe's New Mexico paintings.
The less said the better about the opening work on the program, selections from Prokofiev's Romeo and Juliet. Although the ballet contains some of the composer's most evocative music, this ham-handed performance of 15 excerpts missed the mark. The Romantic melodic lines lacked nuance, and the big rhythms of 'Dance of the Knights' simply tromped.
The only piece on Esther Yoo's recital program Tuesday that did not fit the summer's theme was the opener – Beethoven's Violin Sonata No.8. Although Yoo's playing was fine, her interpretation felt studied. (Pianist Zee Zee's soft touch in this music did not help). The rest of the program reached directly from Yoo's heart to the audience's.
Debussy's Violin Sonata flowed with interpretive ideas that brought out both the French savor of the lyric melodies and the juicy pungency of some of the harmonies. The soloist and pianist (Zee is a member with Yoo of the Z.E.N. Trio) clicked smoothly on every turn of the music. Grieg's Violin Sonata No.3 was just as delightful. Yoo and Zee captured the Nordic aspects of the folk-song-saturated music, danced nimbly in the softer sections, drew out long lines in the slow movements and rose to impressive climaxes in the jaunty finale.
'Toad,' Korean composer Jeong Kyu Park's six-minute essay on a lugubrious children's song, found Yoo and Zee exploring the expressive range of both instruments. It was a dazzler.
Yoo's ability to shift seamlessly from lyric sweetness to eye-popping technical brilliance, especially in music high at the top of the instrument's range, paid dividends throughout. This was especially evident in the final piece, Vieuxtemps's finger-busting arrangement of 'Yankee Doodle'. A late replacement for a Tchaikovsky scherzo, it ended the program with humor and flair.
The encore, Park's sensitive arrangement of the tender Korean folk song 'Miyang Arirang', made a lovely dessert.
Harvey Steiman