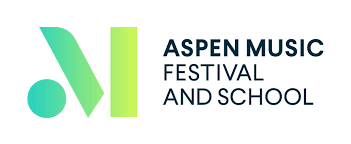 United States Aspen Music Festival [2]: (HS)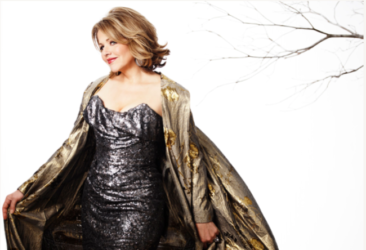 6.7.2022: A Benefit Evening of Broadway and Operetta: Renée Fleming (soprano), Rod Gilfry (baritone), Robert Spano (piano), Harris Concert Hall, Aspen, Colorado.
Loewe – 'Almost Like Being in Love' (Brigadoon)
Rodgers – 'Some Enchanted Evening' (South Pacific); 'People Will Say We're in Love' (Oklahoma!); 'Climb Every Mountain' (The Sound of Music)
Willson – 'Til There Was You' (The Music Man)
Gershwin – 'Embraceable You' (Girl Crazy); 'By Strauss' (The Show Is On)
Andrew Lippa – 'The Diva'
Loesser – 'Joey, Joey, Joey' (The Most Happy Fella)
Kander – 'Winter', 'Love and Love Alone' (The Visit)
7.7.2022: Recital: Pacifica Quartet / Simin Ganatra, Austin Hartman (violins), Mark Holloway (viola), Brandon Vamos (cello), Harris Concert Hall.
Haydn – String Quartet in C major, Op.20 No.2
Jennifer Higdon – Voices for String Quartet
Dvořák – String Quartet in A-flat major, Op.105
Opera singers and Broadway are no strangers to each other. Soprano Renée Fleming, who runs the Aspen Music Festival's opera program with conductor Patrick Summers, starred in Carousel for five months in 2018. Bass Ezio Pinza originated the role of Emile de Becque in South Pacific in 1949, and he sang it through 1954. Baritone Rod Gilfry sang that same role in Lincoln Center's touring company production from 2009 to 2011.
With both Fleming and Gilfry already in town to sing with the Aspen Festival Orchestra last Sunday, it was a no-brainer for the festival to dragoon them into performing an evening of Broadway classics (and a few choice rarities) for a fund-raiser. They seemed as delighted to do it as the full audience was on Tuesday in Harris Hall.
As Fleming noted in her welcome, unlike today's Broadway composers who write for amplified voices, composers of the mid-twentieth century 'wrote for voices like ours'. They included Richard Rodgers, Frederick Loewe, George Gershwin and Frank Loesser, all of whom were featured in the one-hour program.
From the start, Gilfry found a good balance between crooning and full-on operatic climaxes in Lerner and Loewe's 'Almost Like Being in Love', and when Fleming joined in for the second half of the duet, she was on the same mark. Rodgers and Hammerstein's 'Some Enchanted Evening' showed the nuances and depth of understanding Gilfry gained from singing the role it was written for (Emile). He was just as assured and suave, in the Gershwin brothers' 'Embraceable You'.
In point of fact, Gilfry got most of the solo numbers, including Loesser's 'Joey, Joey, Joey' and the Gershwins' 'By Strauss', both sung with gorgeous tone and understanding. For her part, Fleming delivered a lovely medley pairing 'Winter' and 'Love and Love Alone', songs written by John Kander for Chita Rivera in The Visit (2018), and 'Diva', a wry, self-deprecating piece written for her by Andrew Lippa to sing at a concert supporting women in 2020.
Rodgers' duets came off even better. 'People Will Say We're in Love' got a sly reading from the singers, and 'Climb Every Mountain' managed to stop shy of declamatory excess as a program finale.
Festival music director Robert Spano displayed a real affinity for the rhythms and the ebbs and flows of these songs in his piano accompaniment, even punctuating the first encore with juicy interpolations as the singers sparred in Irving Berlin's witty 'Anything You Can Do', dropping in chuckle-worthy asides along the way. For a final encore, they sang the Waltz Scene from Franz Lehár's operetta The Merry Widow (in the original German, not the many English translations). This was, after all, an opera audience, and they appreciated the heightened musical style with enthusiasm.
Thursday's Pacifica Quartet recital was a strange one, with relatively rarely heard works by Haydn and Dvořák sandwiching Jennifer Higdon's 1993 Voices for String Quartet, an odd duck that the Pacifica has championed over the years. The ensemble, usually exemplary in its technical execution, stumbled a few times along the way. It also seemed intent in over-emphasizing musical gestures, making for an unsettling evening.
Some of the highlights included the second movement of the Haydn Quartet in C major Op.20, with its grand monophonic statement leading to a broad Adagio. That came off with a freshness that the busy first movement didn't quite get. The second movement of the Dvořák A-flat major quartet (the last one the composer finished), a Czech furiant dance at breakneck pace, sprang to life with lots of spice.
As the centerpiece, the Higdon started with an all-out assault of biting dissonance and hectic rhythms, which faded into a softer, more musical language in the second movement, turning to a long moment of serenity in the finale. This had the effect of going toward a destination, something too many compositions in the 1990s forgot to do but, for me, the payoff wasn't quite enough.
The encore, however, hit all the right notes with the simple and exquisite Andante Moderato from the mid-twentieth-century Black composer Florence Price's String Quartet in G major. It was played with a sense of calm and emotional clarity, fashioned of simple cloth rather than classical-era elegance or angular modernity. It felt right.
Harvey Steiman