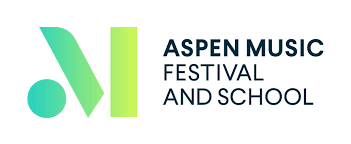 United States Aspen Music Festival 2022 [7]: (HS)
22.7.2022: Verdi, Falstaff: soloists, chorus and orchestra of Aspen Opera Theater and VocalARTS / Patrick Summers (conductor). Benedict Music Tent, Aspen, Colorado.
Production:
Director – Paula Suozzi
Lighting – Josh Hemmo
Costumes – Lauren Roark
Cast:
Sir John Falstaff – Sir Bryn Terfel
Alice Ford – Katerina Burton
Meg Page – Deepa Johnny
Nannetta – Kresley Lewis
Mistress Quickly – Natalie Lewis
Dr Caius – Richard Pittsinger
Fenton – Michael Butler
Ford – Michael J Hawk
Bardolfo – Joshua Berg
Pistola – Joseph Hack
23.7.2022: A Mozart evening with Arie Vardi: Aspen Festival Ensemble: Anwen Deng, Illia Ovcharenko, Ray Ushikubo (pianos). Harris Hall.
Mozart – Piano Concerto No.20 in D minor; Concerto for Two Pianos in E-flat major; Concerto for Three Pianos in F major 'Lodron'
24.7.2022: Diana Adamyan (violin), Aspen Festival Orchestra / Lionel Bringuier (conductor). Benedict Music Tent.
Khachaturian – Violin Concerto in D minor
Ravel – 'Alborada del gracioso'; 'Rapsodie espagnole'; La valse
Comedy, it has been said, is harder to do than drama – which underlines the achievement Friday night in the Aspen Music Festival's one-night-only production of Verdi's opera Falstaff. It was a hit.
Not only did the cast deliver the laughs as intended, but they also found a few of their own, thanks in large part to director Paula Suozzi. The executive stage director of the Metropolitan Opera got everyone timing their body language and facial expressions to juice the humor and missed no opportunity to use a rearranged orchestra as extra stage props, to much hilarity.
As for the music, Verdi's quicksilver score emerged with great energy and (mostly) precision under conductor Patrick Summers, who heads the Aspen Opera Theater and VocalARTS program with Renée Fleming.
Having bass-baritone Bryn Terfel in the title role paid dividends in so many ways. The defining Falstaff of his generation, he commanded the stage with vocal delivery and every gesture, and proved to be a generous colleague to the all-student cast, each of whom was making a debut in the role.
Terfel's Falstaff felt both bigger-than-life and utterly human at the same time, whether he was berating his sidekicks, Bardolfo and Pistola (most impressively in the showpiece aria 'L'honore?! Ladri!'); responding to a flirtatious innkeeper (a silent role played with wicked charm by soprano Nina Mutalifu); parrying temptations with Mistress Quickly; or failing yet again at wooing.
At one point Terfel picked the conductor's pocket to demonstrate to his sidekicks how to do it without clumsiness. Summoning a page, usually played by a child actor, brought Jonathan Haas from behind his timpani, and he hustled away with the messages, drumsticks still in hand.
At the start of Act III, Terfel tottered painfully down the audience steps stage right, wet and cold from being thrown into the River Thames. A few swigs of hot wine brightened him up, and one by one the musicians in the orchestra trilled and crescendoed to an explosive climax as he revived, a marvelous theatrical stroke and perfectly in tune with the music.
Standouts in the cast included baritone Michael J Hawk's Ford, whose 'É sogno? O realtà?' brought Act II Scene 1 to an impressive climax; and Kresley Figueroa, whose creamy soprano floated all the money notes in Nannetta's duets with Fenton (the lyrical Michael Butler). She made the necessary magic summoning the fairies in Act III's 'Sul fil d'un soffio etesio'.
The quartet of women, including soprano Katerina Burton as Alice and mezzo-sopranos Natalie Lewis as a sly Quickly and Deepa Johnny as a steady Meg Page, meshed beautifully in their scenes and ensembles, and created distinct characters both physically and vocally. Tenor Richard Pittsinger made a suitably prissy Dr Caius, while tenor Joshua Berg and bass Joseph Hack rollicked deliciously as Bardolfo and Pistola.
The presence of the orchestra on stage was a double-edged sword. It put a spotlight on the orchestral music and as mentioned provided chances for many comedy moments, but it also made it trickier to balance the sound with voices less forceful than Terfel's.
Summers also favored faster-than-usual tempos and employed limited rubato (especially in Acts I and II, which were run together). No doubt it made the singers' breathing easier in Aspen's thin air. The large complex ensembles in Act II managed to hold together, despite almost running off the rails several times. Everything worked in Act III, however, a case study in how to make sense of Verdi's big canvas. The final fugue was right on target.
Sunday's Aspen Festival Orchestra concert made a strong finish to the weekend and introduced two more new faces, both winners.
Armenian violinist Diana Adamyan, barely in her twenties, delivered on all aspects in the Khachaturian Violin Concerto, despite a steady rain that pattered on the tent roof through most of the piece. She found subtleties in the quieter, more hesitant moments, and revved up churning rhythms and dazzling climaxes. The sun was out when the piece ended, and one has to believe her playing had something to do with chasing away the rain.
French conductor Lionel Bringuier got the concerto churning with intensity and managed to keep the big orchestra from overpowering the soloist. He kept the octane high in the second half, finding ideal moods for three Ravel classics. 'Alborada del gracioso' veered from sultry rhythms in the opening to crashing climaxes, and 'Rapsodie espagnole' danced deftly in its colorful tour of Spanish-infused music.
La valse hardly stopped for breath as it drove to a raucous finish. The piece is usually interpreted as portraying a carefree social class ignoring the rotting social structure around it until it collapses. Bringuier never let it seem carefree. His tempos pushed, yielding a hard edge from the beginning. If this was not the way we generally hear it, the effect was to suggest that the rot was always eating away.
Saturday evening in Harris Hall, a fascinating game of musical chairs gave three pianists a chance at various roles in three Mozart concertos. 'A Mozart evening with Arie Vardi' did not involve the Israeli pianist in playing a note. Instead, he conducted an ad-hoc orchestra for the soloists – Australian Anwen Deng, Japanese-American Roy Ushikubo and Ukrainian Illia Ovcharenko – as they switched off between movements to get equal time.
Each played one movement of the Piano Concerto No.20 in D minor, then paired off tag-team style for the Concerto for Two Pianos in E-flat major. Each had an assigned piano for the Concerto for Three Pianos.
For my money, Deng at 13 had the best touch for Mozart, creating fluid passages with ease if not quite the authority of Ushikubo (20), who won the Aspen piano competition in 2016, and Ovcharenko (22), who won the Horowitz International competition in 2019. The men seemed intent on turning Mozart's graceful music into a competition of who could play louder. Both had formidable technique and proved they could turn a sinuous phrase as they contributed to some of the best efforts in the triple concerto.
In essence, though, they were following Vardi's lead. His conducting also favored robust, muscular playing from the orchestra.
Harvey Steiman