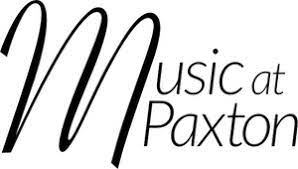 United Kingdom ­­­­­­­­­­'Music at Paxton' – Summer Festival of Chamber Music 2022: Paxton House, Paxton, Berwickshire, 22.7. to 31.7.2022. (MC)
26.7.2022 – Song Recital: Dame Sarah Connolly (mezzo-soprano) and Joseph Middleton (piano).
Barber – Three Songs, Op.10: I. Rain has Fallen; II. Sleep now; III. I hear an army
Turnage – Songs of Sleep and Regret: I. Remorse is memory awake; II. Sonnet 83; III. Sleep now; IV. Sonnet 27; V. To an unborn pauper child; VI. I look into my glass – piano interlude; VII. Roses; VIII. Farewell
Chausson – Poème de l'amour et de la mer, Op.19
Schoenberg – Vier Lieder, Op.2: Erwartung, Op.2, No.1; Jesus Bettelt, Op.2, No.2
Berg – Vier Gesänge, Op.2: Dem schmerz sein recht, Op.2, No.1
Weill – Songs: My Ship from Lady in the Dark; Speak Low from One Touch of Venus; Trouble Man from Lost in the Stars; Je ne t'aime pas
27.7.2022 – Piano Duet: Pavel Kolesnikov and Samson Tsoy (piano four hands)
Schubert – Sonata in B flat major, D617; Fantasia in F minor, D940
Brahms – Selections from Liebeslieder-Walzer, Op.52a; Selections from Neue Liebeslieder-Walzer Op.65a
28.7.2022 – Solo Piano: Pavel Kolesnikov (piano)
Schubert – Sonata for Piano No.18 in G major, D894 – Movement I; Atzenbrugger Tänz in A major, No.30 from 36 Originaltänze, D365; Waltz in B minor, No.6 from 38 Waltzes, Ländler and Ecossaises, D145; Sonata for Piano No.18 in G major, D894 – Movements II, III & IV
Couperin – Unmeasured Prelude in G minor; Sarabande No.110 in A minor
Hahn – Les deux écharpes from Le rossignol éperdu, Première suite: No.7; Premières Valses: III. Ninette; IV. Valse Noble; Premières Valses: IX. Le Feuille; Ouranos from Le rossignol éperdu, Première suite: No.22
Fauré – Nocturne No.12 in E minor, Op.107
Franck – Prélude, Choral et Fugue, Op.21
29.7.2022 – String Quartet: Echéa String Quartet (Rosa Hartley [violin], Aliayta Foon-Dancoes [violin], Dave Shaw [viola], Silvestrs Kalnins [cello])
Schubert – Quartettsatz in C minor, D.703
Haydn – Quartet in F minor, Op.20, No.5
Beethoven – Quartet in F major, Op.59, No.1
Following the challenging conditions demanded by the pandemic I was excited to return to the 'Music at Paxton' – Summer Festival of Chamber Music. For those who are unfamiliar with Paxton House it is situated in Berwickshire in the Scottish Borders with Berwick-upon-Tweed the nearest town. This year Paxton House hosted the nine-day festival programme of seventeen chamber concerts, themed talks, and a masterclass. I attended 'Music at Paxton' four days in, reporting from four evening concerts held in the Picture Gallery. This is a spectacular room, with a splendid acoustic for chamber concerts, the walls of the Regency picture gallery are adorned with a range of paintings including those on loan from the National Galleries of Scotland collection.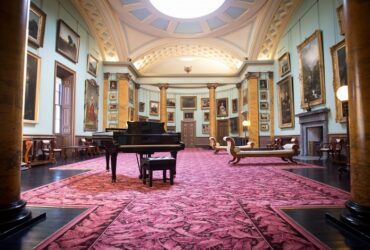 Especially gratifying is how the festival strives to combine artists of an international reputation with young performers emerging in the music profession. Well-designed too the programmes ensure there is a mix of music from various eras from J.S. Bach to Mark-Anthony Turnage (b.1960) and from Louis Couperin to Sarah Cattley (b.1996). This year new music is included too, with a pair of song cycles receiving their Scottish premieres. First the Songs of Sleep settings by widely performed composer Turnage. The second, a co-commission by the Music at Paxton and Thaxted Festivals, is Cattley's settings of female poets Fredegond Shove, Charlotte Mew and Frances Cornford.
26.7.2022 – Song Recital: Dame Sarah Connolly (mezzo-soprano) and Joseph Middleton (piano)
My first concert of the festival was given by renowned mezzo-soprano Dame Sarah Connolly partnered by pianist Joseph Middleton. This was a recital I was eagerly anticipating since being bowled over in 2010 by her portrayal in the title role of the Opera North production of Maria Stuarda. Choosing songs by six composers Barber, Turnage, Chausson, Schoenberg, Berg and Weill a vein of melancholy tended to run through Connolly's chosen texts, broadly of a restless import or an aching reflection.
Samuel Barber was a baritone himself and a significant proportion of his works list are art-songs. Not requiring time to warm her voice Connolly without hesitation pitched straight into Barber's early set of Three Songs, Op.10 settings of James Joyce poetry. Displaying her splendidly clear tone and impressive phrasing, Connelly was highly responsive to the meaning of the Joyce verses in songs that underline Barber's status as a song composer of distinction.
Connolly has a firm association with Mark-Anthony Turnage having sung in his operas The Silver Tassie and Twice Through the Heart. At the recent Aldeburgh Festival, Connolly and Middleton gave the premiere of Turnage's Songs of Sleep and Regret comprising of settings of seven poems by Emily Dickinson, William Shakespeare, James Joyce, Thomas Hardy, George Eliot and Stevie Smith. Turnage used an eighth poem I look into my glass by Hardy as his inspiration for a piano interlude, not a song setting. In especially fine voice, Connolly delivered the verse unerringly and with splendid clarity. It was enjoyable making first acquaintance with Turnage's appealing and accessible song cycle.
Most successful was Chausson's masterwork the Poème de l'amour et de la mer (Poem of Love and the Sea) based on verse by his friend Maurice Bouchor. Clearly relishing the dreamy, sweetly scented French text Connolly produced a sensuous flow of passionate expression. The two sections of the Poème are separated by a piano interlude profitably played by Middleton. Although separated from Chausson's Poème by only a few years Connolly entered different territory with composers of the Second Viennese School. Schoenberg's Erwartung (Expectation) and Jesus Bettelt (Jesus begs) settings of Richard Dehmel text, and Berg's Dem Schmerz sein Recht (In praise of pain) text by Friedrich Hebbel. Exerting firm control Connolly clearly savoured the cool beauty of the German texts.
To conclude her recital Connolly chose four popular cabaret songs by Kurt Weill the German/American composer. There are a couple of those cabaret songs I particularly enjoy hearing. First My Ship from the Broadway musical Lady in the Dark with lyrics by Ira Gershwin originally sung by Gertrude Lawrence in the role of Liza Elliott and second Je ne t'aime pas (I don't love you) with lyrics by Maurice Magre for cabaret and film star Lys Gauty. Though Connolly sings the Weill quite well this is repertoire where she has to be compared to the greatest exponents. Head and shoulders above the competition is the chanteuse and actress Ute Lemper. With such consummate artistry and impactful drama, it always feels as if Lemper is living the songs and once heard her performances are never forgotten. Putting the Weill songs aside, Sarah Connolly in her recital excelled with singing of disarming expression and purity of tone, profiting from the playing of Joseph Middleton such a reliably percipient colleague.
27.7.2022 – Piano Duet: Pavel Kolesnikov and Samson Tsoy (piano, four-hands)
My next concert was a piano duet with Pavel Kolesnikov and Samson Tsoy coming together with four hands at one piano for a programme of Austro/German music. Kolesnikov was born in Siberia and Tsoy in Kazakhstan are now both London based. In 2019 they founded the Ragged Music Festival at the Ragged School Museum the former Dr Barnardo 'ragged school' in the East End of London. Passionately committed chamber musicians Kolesnikov and Tsoy are both accomplished piano four-hand performers and it quickly showed.
It was Schubert who elevated the form of the piano four-hands from mere parlour room music played by amateurs to the level of serious chamber music. So, it seemed fitting to open with the Sonata in B flat, D617 likely the most popular of his sonatas and fantasies for piano four-hands. It seems that Schubert wrote the Sonata for two countesses whilst their music tutor at Esterházy. With Kolesnikov and Tsoy displaying great skill with this admirable work it felt like hearing chamber music at its most human. Next came the Fantasia in F minor, D940 written by Schubert in the year of his death. With such compelling playing I viewed the duo as alchemists providing an elixir of delight and comfort.
After the interval Kolesnikov and Tsoy turned to the music of Brahms with sections from the two books of Liebeslieder Waltzes. In Ländler style the Liebeslieder Waltzes are a collection of love songs from German poems that Brahms shared between two opus numbers, Opp. 52 and 65. Written for mixed vocal quartet (solo or choral) with piano four-hands accompaniment, Brahms's own arrangements for piano duet published by Simrock were a great success. Being familiar with the Liebeslieder Waltzes in the vocal form, hearing these arrangements for piano four-hands was a real treat for the spirit. Both Kolesnikov and Tsoy seemed to inspire one another, and the performance felt greater than the sum of its parts. Not a medium I encounter very often; the piano duet recital was a sheer delight.
28.7.2022 – Solo Piano: Pavel Kolesnikov (piano)
The next evening Pavel Kolesnikov made a quick return to the Paxton picture gallery appearing on this occasion as a solo pianist. Esteemed by renowned soloists and certainly my favourite Schubert sonata, the first work was the Piano Sonata No.18 in G major, D894. Completed just two years prior to his death it was Robert Schumann who regarded the score as 'the most perfect in form and conception' of any of Schubert's sonatas. Yet, we didn't hear all the G major Sonata at one go as Kolesnikov opened the recital with the lengthy first movement Molto moderato e cantabile separate from the remaining three movements which were played to end the recital. Fundamentally this is a movement of subtle shades of tone disrupted by just a few stormy intervals to which publisher Tobias Haslinger gave the title 'Fantasie'.
Kolesnikov likes to provide intriguing recital programmes, considered esoteric or provocative by some, intended to offer 'fresh perspective on familiar pieces.' As here he often links miniature works with movements from more substantial scores such as Schubert's G major Sonata. In this the centenary year of the death of Marcel Proust the famous French writer, Kolesnikov's programme seems to be built around an imaginary Proustian salon, in Paris. Kolesnikov provides links as a homage to Proust's passion for music by selecting favourite works of the novelist and by coalescing the reactions to music with his literary approach.
Baroque composer Louis Couperin's Unmeasured Prelude in G minor and Sarabande No.110 were intended for the harpsichord and in Kolesnikov's assured hands both sounded mightily impressive on the piano. Schubert's Atzenbrugger Tänz No.30 part of the Originaltänze, D365 and the Waltz No.6 from the set of Waltzes, Ländler and Ecossaises, D145 may not be amongst the composer's best-known works yet Kolesnikov made the best possible case for them.
Kolesnikov has recorded an album of Reynaldo Hahn's 'Poèmes and Valses' on Hyperion, so it came as no surprise that he included pieces from the collections Le rossignol éperdu (53 poèmes for piano) and the Premières valses. These pieces provide a straight line to Proust with whom Hahn had a romantic relationship. It would be easy to dismiss these miniature poèmes and valses yet Kolesnikov treats them with such care and attention revealing them as refined and sparkling gems of the fin-de-siècle. Successfully negotiating the complexity of Fauré's Nocturne No.12 in E minor, Op.107 the soloist afforded plenty of vibrancy to this splendid example. Another of my personal favourites is César Franck's Prélude, Choral et Fugue, Op.21 written in tribute to J.S. Bach, one of his greatest works and one often undervalued. Shaped and paced so effectively I felt drawn into Franck's soundworld although I had hoped that Kolesnikov might have given rather more weight to the chorale section.
Splitting the Schubert masterwork, the G major Sonata was not to my taste at all, nevertheless all evening Kolesnikov was entirely engaged, playing with real directness and vibrancy, exhibiting a wealth of sensitive touches. Such an outstanding player Kolesnikov treated the audience to an enjoyable encore Debussy's popular La Cathédrale engloutie (The Sunken Cathedral) from his first volume of Preludes.
29.7.2022 – String Quartet: Echéa String Quartet (Rosa Hartley [violin], Aliayta Foon-Dancoes [violin], Dave Shaw [viola], Silvestrs Kalnins [cello])
My final evening concert at 'Music at Paxton' was given by the Echéa String Quartet. A programme of Haydn, Beethoven and Schubert is as traditional as one can imagine for a string quartet, yet it was undoubtedly none the worse for that. Founded in 2017 at London's Royal Academy of Music the Echéa Quartet might still be described as 'emerging' yet it plays with a maturity beyond its years. For the concert Quartet members Rosa Hartley and Aliayta Foon-Dancoes (violins) and Dave Shaw (viola) were joined by cellist Silvestrs Kalnins who stepped in to replace Eliza Millett.
The opening choice Schubert's Quartettsatz in C minor, D.703 is a marvellous work that I always look forward to hearing. Written just before his renowned Quintet in A major 'The Trout' and shortly before the equally famous Symphony No.8 'Unfinished' the single movement Quartettsatz was intended as the first movement Allegro assai to a full-length quartet. Why the other movements were not written has never been confirmed. This was an engaging and assured performance from the Echéa Quartet conveying a splendid level of drama within the wide-ranging ideas of the C minor score. It is a curious feeling to be on the one hand suitably uplifted by the Quartettsatz yet on the other hand disappointed that there was no more music to come.
Next the Echéa Quartet performed Haydn's Quartet in F minor, Op.20/5 definitely one of his most attractive scores. Haydn's Op.20 set of six string quartets are esteemed, helping to earn him the epithet of 'the father of the string quartet'. Responding decisively to Haydn's exquisite writing the playing of the Echéa Quartet is marked by unanimity and an impressive level of rhythmic vitality.
My visit to 'Music at Paxton' ended with a Beethoven work the String Quartet in F major, Op.59/1. Amongst Beethoven's many great achievements is his second set of string quartets, Op.59 a commission by Count Andreas Razumovsky the Russian ambassador in Vienna. Razumovsky was an amateur cellist, and in the F major score Beethoven provided an extended cello part which was relished by Silvestrs Kalnins, who normally plays a Matteo Goffriller (on loan from the RCM), producing a gorgeous tone. I must single out the memorable playing of the heart-rending slow movement that approaches a level of emotion normally found in late Beethoven.
With a programme that was familiar ground to many, it was rewarding to hear a relatively young ensemble playing with an innate freshness and definitely no sign of routine. Such outstanding playing from the Echéa Quartet seemed to communicate a special sense of discovery which was fitting way to end the concert.
Michael Cookson