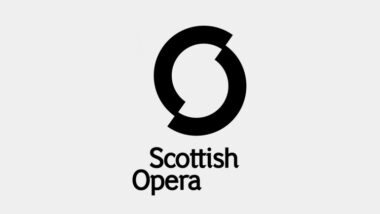 Scottish Opera's new concert production of Massenet's Thérèse
launches their new season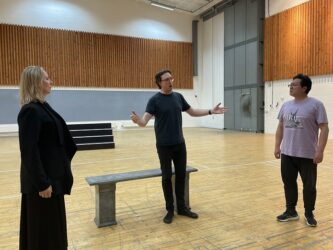 The star of this rarely staged opera from Massenet's late period, Thérèse, is the Lithuanian mezzo-soprano Justina Gringytė whose performance as Carmen in Bizet's popular opera at Scottish Opera was highly praised by the media.
Gringytė studied at Lithuania's Academy of Music and Theatre, the Royal Welsh College of Music and Drama and the National Opera Studio in London. Gringytė has received high praise for her 'knockout technique' (The Times) and 'thunderously powerful voice' (The Telegraph). She was awarded the Young Singer of the Year at the 2015 International Opera Awards and is a graduate of the Jette Parker Young Artists Programme at the Royal Opera House, Covent Garden.
Her debut recording The Complete Rachmaninov Songs (Delphian, with Iain Burnside) was shortlisted for the 2014 Gramophone Awards and her recording of Medtner songs, also with Iain Burnside, was released in 2018 to great acclaim, with Gramophone praising the disc's 'fresh new perspective'. Recent recitals include a recital of Rachmaninov songs with Julius Drake in Antwerp, a Wigmore Hall recital with Iain Burnside as part of their Russian series, and a series of recitals with Petras Geniušas.
Sharing this concert performance are Therésè's lover Armand de Clerval taken by Shengzhi Ren while her husband André Thorel is performed by Dingle Yandell, and Morel is taken by Dan Shelvey. In the lesser roles of the City Official and Officer is Colin Murray, and the Officer is taken by Andrew Henley. Overseeing the performance is the conductor Alexandra Cravero and directing is Roxana Haines.
Jules Massenet's sumptuous opera sits against the backdrop of the French Revolution and Robespierre's infamous Reign of Terror. The story concerns Thérèse, who is torn between duty and affection, between her Girondist supporting husband André Thorel, and her lover, the nobleman Armand de Clerval. Although she had chosen to follow her lover into exile, when her husband is being led to execution she shouts 'Vive le roi!' amid the frenzied crowd and is dragged to her husband's side and marched to her execution. Massenet's soaring, sweeping melodic lines heighten emotions that are, despite the melodrama of the setting, rooted in the complications of very human relationships.
Music Director Stuart Stratford curates Scottish Opera's concert programme, introducing audiences to work he is passionate about. Thérèse, a heart wrenching work of French Romanticism, can be heard at the Lammermuir Festival at St Mary's Church in Haddington on 8 September, and at Perth Concert Hall on 10 September – giving audiences two brilliant and unique chances to experience Jules Massenet's lush orchestration and dramatic love triangle. If you have not yet experienced the stunning acoustics of Perth Concert Hall, Thérèse provides the perfect opportunity.
Gregor Tassie
This new performance is kindly supported by Friends of Scottish Opera and The Scottish Opera Endowment Trust.