Ukrainian National Opera presents three classic operas: Aida, Madama Butterfly, and Carmen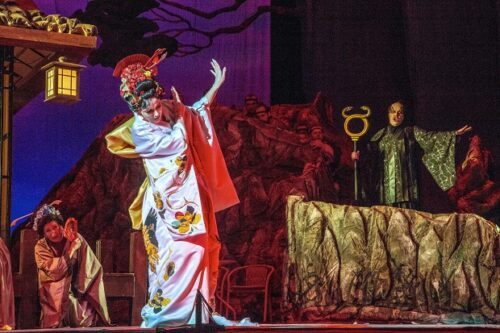 We are thrilled to announce that for the first time ever the Ukrainian National Opera is touring the UK now until 5 April 2023. Coming all the way from Dnipro, Ukraine, this opera company, featuring an impressive cast and accompanied by a large live orchestra comprising over thirty musicians, will premiere three of the most iconic opera titles this season. For more information CLICK HERE.
Oleksii Srebnytskyi is an honoured artist of Ukraine. Oleksii is s soloist of the Kharkov National Opera and Ballet Theatre. He graduated from the Odessa National Musical Academy. Oleksii took part in various tours in France, Spain, Belgium, Italy, Holland, and Germany.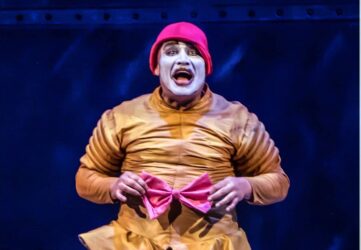 We had the opportunity to ask him a few questions about himself, opera, and challenges due to the current war going on in Ukraine.
What is your favourite role to sing at the moment?
My favourite role is to sing Calaf from in Puccini's Turandot.
If you could sing anywhere in the world (not just theatre) where would it be?
Oh wow… It would have to be in the Sydney Opera.
Tell us something about yourself that no one knows.
I like to ride a bike and swim in the in the swimming pool.
How do you relax after the performance?
I enjoy being alone and drink tea.
If you could take anyone to dinner who would you take?
I would take my relatives and close friends.
How have things been for the members of the Ukrainian National Opera since the outbreak of war in Ukraine?
Some artists of the National Opera of Ukraine relocated in Kharkov, the other artists relocated in Slovakia, but the rest of the artists are scatted all over the world. It is not easy.
Has it been difficult to keep the company together and to be able to rehearse and continue to create your shows?
Yes. I didn't have the opportunity to be close to my colleagues, because after the invasion, everyone tried to escape from Ukraine anywhere they can.
Is there anything else you would like audiences in United Kingdom to know about your tour and shows?
I am always happy to take part in concerts and performances.
The Ukrainian Opera from Dnipro is especially worth seeing as their creative development has moved forward in recent years, mastering and popularising the world's classical music heritage and turning to the works of modern composers, music of the twentieth century, and in particular the Ukrainian classics.
In December 1974 the theatre was reopened in Dnipropetrovsk and since then the opera company has moved from strength to strength. In recent years it has received many prestigious awards and travelled the world with its ballet and opera productions.
Do not miss the chance to see the operas Aida, Madama Butterfly, and Carmen. All performances are sung in their original languages with English surtitles.
Selected quotes about our productions:
– 'A boon to opera in regional theatres' The Stage
– 'Hats off for refreshing the parts that other companies don't reach' Opera magazine
– 'By far the best company to bring opera to British audiences' Stage Talk magazine
– 'Classical Opera House enjoyed a well-deserved standing ovation' Daily Post