United States Various: Benjamin Taylor (baritone), Katelan Terrell (piano). The George and Nora London Foundation for Singers, The Morgan Library & Museum, New York, 16.4.2023. (RP)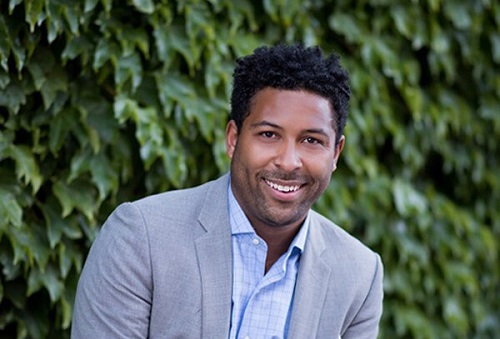 Mieczysław Karłowicz – 6 Songs, Op.1
Gregory Spears – Walden
Donizetti – Il trovatore in caricatura
Mahler – Lieder eines fahrenden Gesellen
Gordon Meyers – Selections from They Said
There are singers who get beneath the skin of a song through facial expressions, carefully timed gestures and body language. Benjamin Taylor isn't cut from that cloth: for much of this recital, he stood stock-still behind a music stand. His most formidable tools were his impressive baritone and musicality, and the choice of songs spoke volumes about his musical curiosity.
Taylor won a George and Nora London Foundation award in 2018. Since then, his career has been on a steady upward trajectory. Significant engagements this season include Papageno in Die Zauberflöte at the Metropolitan Opera and his Bavarian State Opera debut as Bello in La fanciulla del West, which he reprises with the Cleveland Orchestra.
Few singers venture into the Polish song repertoire, but Taylor opened this recital with Mieczysław Karłowicz's 6 Songs. Karłowicz was a late Romantic composer who fell under the influences of Wagner, Tchaikovsky and Strauss. He died in an avalanche while skiing at the age of 32, and much of his work was lost during World War II.
Karłowicz's fames rests on his orchestral works, but he composed a number of songs which are mostly settings of poems by members of the Young Poland Movement. The 6 Songs date from 1895-96 and are indicative of his taste in poetry and his talent for setting text to music. Taylor captured the sweep of Karłowicz's melodies and the passionate, if predominantly despondent, moods of the songs. Katelan Terrell, a pianist of formidable technique, infused each song with passion.
In Gregory Spears's song cycle Walden, Taylor and Terrell ratcheted up the intensity. Spears, an American composer of instrumental and operatic works that blend aspects of romanticism, minimalism and early music, is best known for his opera Fellow Travelers.
Spears set Henry David Thoreau's complex text extolling the virtues of living simply, independently and wisely in a muscular minimalist style that demanded as much from the pianist as it did from the singer. Taylor and Terrell were both equal to the task. One was mesmerized by Terrell's focus and flare as she played the repetitive figures that course through the accompaniment. In contrast, Taylor was remote and somewhat dreamy, although always forthright, as he meditated on Thoreau's words.
With Donizetti's Il trovatore in caricatura, a ballata for voice and piano, Taylor dipped into lighter fare. As a troubadour who ventures out to serenade, only to discover that no one is interested in hearing him sing, Taylor indulged in rapid-fire patter and humorous asides, imitating the sounds of ghosts, cats and frogs. He made a quick sign of the cross as he sang of the troubadour passing through the church cemetery, and interjected pathos as his minstrel, frustrated on all fronts, wondered why he had attempted such folly.
With Mahler's Lieder eines fahrenden Gesellen, singer and pianist returned to serious fare. From the first notes that Taylor sang in 'Wenn mein Schatz Hochzeit macht', it was evident that dark, deep emotions would predominate. There was lightness in 'Ging heut Morgan über Feld', but the final words of the song, in which the singer expressed the futility of ever finding happiness, was a painful exhale of sound. His voice blazed and cut like a sword in 'Ich hab' ein glühend Messer'. In the final measures of 'Zweit blauen Augen von meinem Schatz', when Taylor sang of resignation, there was a light, more gentle quality to his voice, but also profound sadness.
Throughout the four songs of the cycle, the drama was underpinned by Terrell's muscular playing. There was lightness and lilt, as in the introduction to 'Ging heut Morgan über Feld', as well as shimmering sound in the lighter moments. Terrell, however, dug into the despair and drama as readily as Taylor.
Wit reigned as Taylor concluded with selections from Dr. Gordon Meyer's They Said, which the composer described 'as a modern song sickle cutting through the quotes of time'. Meyer, an American academic and composer, was hailed as a man as attuned to the absurdities of formal concerts as he was sensitive to their art.
The twenty-one musical vignettes are settings of pithy quotes from the great and the unknown. Taylor sang seven of them, including quips by W.C. Fields ('Start ev'ry day with a smile and get it over with') and Charlotte Rarich ('Ignorance can be cured; but stupidity is terminal').
In these songs, Taylor was totally at ease and natural. The facial expressions that had been absent for the most part were ever present. He also hammed it up a bit, gasping for air as he sang the words by the composer himself – 'My teacher never taught me how to breathe'. As with the Donizetti, humor sparked Taylor's endearing, puckish side.
Taylor sang one encore, the spiritual 'Steal Away', in which heartfelt emotion and sound combined to create something pure and perfect.
Rick Perdian