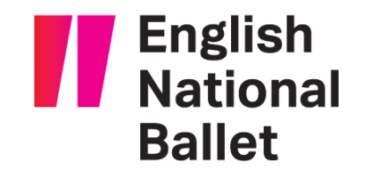 English National Ballet's Cinderella in-the-round at Royal Albert Hall Thursday from 15 – Sunday 25 June 2023
For full information and to book tickets CLICK HERE
English National Ballet returns to Royal Albert Hall from 15 – 25 June 2023 to present Cinderella in-the-round by award winning choreographer Christopher Wheeldon.
Cinderella in-the-round, co-produced by English National Ballet and the Royal Albert Hall, promises to delight audiences. The ever-popular fairy tale will be performed by over 90 dancers and set to Prokofiev's distinctive score performed live by English National Ballet Philharmonic.
Credits:
Choreography – Christopher Wheeldon
Music – Sergei Prokofiev
Libretto – Craig Lucas
Design – Julian Crouch
Lighting Design – Natasha Katz
Puppetry Design – Basil Twist
Projection Design – Daniel Brodie
Principal casting for the performances sees Soloist Precious Adams debut in the title role of Cinderella and debuting as Prince Guillaume are First Soloist Soloist Daniel McCormick and Junior Soloist Lorenzo Trossello. Lead Principals Shiori Kase and Erina Takahashi and Principal Emma Hawes also perform in the role of Cinderella with Lead Principal Francesco Gabriele Frola and Principal Aitor Arrieta performing in the role of Prince Guillaume.
Working with the Brothers Grimm darkly gripping version of the story, Wheeldon originally created Cinderella to great acclaim for Dutch National Ballet and San Francisco Ballet. He reunited with his creative team to create this spectacular restaging, last performed by English National Ballet at the Royal Albert Hall in 2019.
Four years after its successful run at the Royal Albert Hall, this sparkling production returns with impressive sets, lavish costumes designed by Julian Crouch – founder of the influential theatre company Improbable – puppetry from Basil Twist, whose credits include Charlie and the Chocolate Factory and My Neighbour Totoro, and projections from Daniel Brodie (Aladdin, Motown the Musical).
English National Ballet has presented large-scale in-the-round productions at the Royal Albert Hall since 1997, including versions of Swan Lake and Romeo & Juliet.
Cinderella in-the-round 
Principal casting (in the order of Cinderella and Prince Guillaume) *Debut in role
Principal casting is subject to change, please see click here for up-to-date casting.
Thursday 15 June (Press night: 7.30pm) – Emma Hawes and Aitor Arrieta
Friday 16 June (2pm) – Precious Adams* and Daniel McCormick
Friday 16 June (7.30pm) – Erina Takahashi and Francesco Gabriele Frola
Saturday 17 June (2pm) – Shiori Kase and Lorenzo Trossello*
Saturday 17 June (7.30pm) – Emma Hawes and Aitor Arrieta
Sunday 18 June (2.30pm) – Erina Takahashi and Francesco Gabriele Frola
Tuesday 20 June (7.30pm) – Shiori Kase and Lorenzo Trossello
Wednesday 21 June (7.30pm) – Erina Takahashi and Francesco Gabriele Frola
Thursday 22 June (7.30pm) – Emma Hawes and Aitor Arrieta
Friday 23 June (2pm) – Precious Adams and Daniel McCormick
Friday 23 June (7.30pm) – Erina Takahashi and Francesco Gabriele Frola
Saturday 24 June (2pm) – Shiori Kase and Lorenzo Trossello
Saturday 24 June (7.30pm) – Emma Hawes and Aitor Arrieta
Sunday 25 June (2.30pm) – Precious Adams and Daniel McCormick