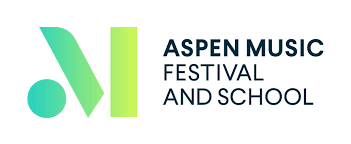 United States Aspen Music Festival 2023 [1]: Harris Hall and Benedict Music Tent, Aspen, Colorado. (HS)
Opening weekend for the Aspen Music Festival leaned heavily into this year's theme, 'Adoration of the Earth', with music ranging from Sea Interludes to The Rite of Spring. The most musically compelling aspect, though, was a chance to compare and contrast piano soloists such as the fiery Daniil Trifonov, the elegant Joyce Yang and the mercurial Alexander Malofeev.
That is the Aspen Music Festival in a nutshell: eight weeks of programming that centers on four ad hoc orchestras and a lineup of visiting soloists who venture into the Rocky Mountains to make music, often reaching as high levels as the alpine setting at nearly 8,000 feet. Some 400 young music students sit in the orchestras alongside principals from major philharmonic and chamber music ensembles.
The 2023 theme is meant to focus on how music expresses our human relationship with nature, and it comes directly from Part One of Stravinsky's Rite of Spring, which capped off the Aspen Festival Orchestra's program on 2 July: but not before Trifonov, in the most jaw-dropping performance, applied impeccable technique to Gershwin's Concerto in F.
This concerto, a late change for the scheduled Prokofiev Concerto No.3, allowed Trifonov to get in a few live performances before recording the Gershwin with the Philadelphia Orchestra in September. If this was his first go-through, the mind reels at how good it might get by then. Gershwin's sly swing, his ripples of decoration as the music develops, the perky rhythms and supple tunes – all emerged with fluidity and personality. If the conductor, the festival's music director Robert Spano, too often allowed the outsized orchestra to overwhelm the piano, what we heard from the soloist was absolutely mesmerizing.
(Even better was the encore, Debussy's 'Reflets dans l'eau', which he began almost as if it were an extension of Gershwin's style, creating five minutes of bliss.)
The big-boned performance of The Rite of Spring which followed was notable for a sinuous opening by bassoonist Daniel Matsukawa (principal bassoon of the Philadelphia Orchestra) and magnificent work from timpanists Edward Stephan (San Francisco Symphony) and Sean Swenson, his student at San Francisco Conservatory and here in Aspen. The overall pace was great, even if subtleties were missing.
The first piece, Brian Raphael Nabors' Of Earth and Sky: Tales from the Motherland, used African musical tropes, creative orchestration and driving rhythms to create what the composer described as an imaginary world.
In the first orchestral program of the festival on 30 June, the Aspen Chamber Orchestra, under the baton of Jane Glover, a regular visitor to Aspen, made the Sea Interludes into vivid scene-painting, and the 'Pastoral' Symphony made its points with finesse and a sense of balance between rhythmic vitality and tonal color.
For her part, Joyce Yang brought a soulful refinement to Mozart's Piano Concerto No.24, making it the jewel of that program. With impeccable control of tempo, pace and touch, and with sensitive and energetic conducting by Glover, Mozart emerged with a sense of unanimity and flair. This was not show-off stuff, but a heartfelt evocation of one of the great concertos in the repertoire.
Opening night on 29 June presented pianist Alexander Malofeev in an uneven but captivating recital. The 21-year-old Russian's command of the instrument was impressive throughout, even if he fared better in works by Russian composers than with Liszt or Beethoven.
He got off to an unfocused start with an interpretation of Beethoven's Piano Sonata No.17 that blurred edges of the composer's clarity, but the next few pieces (played without a break) conjured up a lovely realm of serenity and soulfulness at their best. Skryabin's Prelude and Nocturne for the Left Hand unfolded with unhurried lyricism and suppleness. Liszt's transcription of Wagner's Overture to Tannhäuser suspended time nicely in the opening hymn, and gradually built to a crashing finish. If some of the details of Wagner's complexity fell by the wayside, it was clear that Malofeev's intent was to bring out pianistic elements of the writing rather than a faithful version of the busy orchestral original.
Best of all was the concluding set of Rachmaninoff preludes, starting with the Élégie in E-flat minor (which carried hints of the Skryabin piece and the Liszt in its stately opening measures), leading to an effectively straightforward Prelude in C-sharp minor (perhaps the composer's best-known music). The eight short episodes of the Études Tableaux each told their stories with color and precision, and the pianist nicely emphasized the final gestures that echoed similar chords in the famous prelude. The charming encore was the same composer's 'Lilacs'.
As if Trifonov, Yang and Malofeev were not enough for piano fans, there was more to appreciate in Saturday afternoon's chamber music program and the evening's recital by soprano Ana María Martînez.
Malofeev returned to play Dvořák's rarely heard Piano Quintet No.1 in A major in a marvelously happy performance with violinists Kathleen Winkler and Jinu Suk, violist James Dunham and cellist Eric Kim. The pianist proved a worthy colleague in this sort of ensemble.
Anton Nel demonstrated why he is in demand for chamber music with faculty here, providing plush textures for a salon-like Romance that featured faculty violinists Naoko Tanaka, Renata Arado, Bing Wang and Cornelia Heard. Nel then teamed with pianist Cameron Stowe for Debussy's two-piano version of Schumann's Six Studies in Canon Form. The final Adagio was especially fine.
In Martínez's all-Spanish recital, Myra Huang, director of musical administration and head coach for the Aspen Opera Theater and VocalARTS program, flexed her pianistic muscles (and tremendous stamina) as the accompanist. Martínez applied a hefty but flexible soprano to Turina's Poema en forma de canciones and Falla's Siete canciones popolares españolas, then teamed with four talented Hispanic students in the opera program for a series of zesty solos and duets from zarzuelas.
Standout moments included dramatic tenor César Andrés Parreño's 'Non puede ser' from Zábal's La tabernera del puerto and soprano Kresley Figueroa's duet with Martínez. 'Todas las mañanitas' from Panella Moreno's Don Gil de Alcalá intertwined Figueroa's and Martínez's gorgeous and complementary voices. Parreño and Figueroa wrapped up the concert with a full-power 'Torero quiero se' from Panella Moreno's El gato montés.
Harvey Steiman
29.6.2023: Recital: Alexander Malofeev (piano). Harris Hall
Beethoven – Piano Sonata No.17 in D minor, 'Tempest'
Skryabin – Prelude and Nocturne for the Left Hand, Op.9
Wagner/Liszt – Overture to Tannhäuser
Rachmaninoff – Élégie in E-flat minor from Morceaux de fantaisie; Prelude in C-sharp minor; Études-tableaux
30.6.2023: Various: Joyce Yang (piano), Aspen Chamber Symphony / Jane Glover (conductor). Benedict Music Tent
Britten – Four Sea Interludes from Peter Grimes
Mozart – Piano Concerto No.24 in C minor
Beethoven – Symphony No.6 in F major, 'Pastoral'
1.7.2023: Chamber Music: Harris Hall
Britta Byström – A Walk on Green Streets for Septet (2015): Aspen Contemporary Ensemble
J. Hellmesberger Sr. – Romance, Op.43, No.2: Naoko Tanaka, Renata Arado, Bing Wang, Cornelia Heard (violins), Anton Nel (piano)
Telemann – Concerto No.2 in D major for 4 Violins: Wang, Heard, Tanaka, Arado
Schumann/Debussy – Six Studies in Canon Form: Nel, Cameron Stowe (pianos)
Dvořák – Piano Quintet No.1 in A major: Kathleen Winkler, Jinu Suk (violins), James Dunham (viola), Eric Kim (cello), Malofeev (piano)
1.7.2023: Recital: Ana Maria Martinez (soprano), Myra Huang (piano). Harris Hall
Turina – Poema en forma de canciones
Falla – Siete canciones popolares españolas
Chapí – 'Carceleras' from Las hijas del Zebedeo
Moreno-Torroba – 'En mi tierra extremeña' from Luisa Fernanda: Martînez with José Luís Maldonado (baritone). 'Callate corazón' from Luisa Fernanda: with Scott Rubén La Marca (tenor). 'Amor, vida de mi vida' from Maravilla: Maldonado (baritone)
Sorozábal – 'En un país de fábula' from La tabernera del Puerto: Kresley Figueroa (soprano). 'No puede ser' from La tabernera del Puerto: César Andrés Parreño (tenor)
Obradors – 'El vito' from Canciones clásicas españolas: La Marca
Panella Moreno – 'Todas las mañanitas' from Don Gil de Alcalá: Martínez, Figueroa. 'Torero quiero sé' from El gato montés: Figueroa, Parreño
2.7.2023: Various: Daniil Trifonov (piano), Aspen Festival Orchestra / Robert Spano (conductor). Benedict Music Tent
Brian Raphael Nabors – Of Earth and Sky: Tales from the Motherland
Gershwin – Piano Concerto in F major
Stravinsky – The Rite of Spring