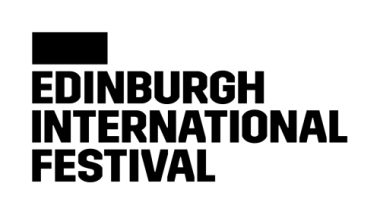 United Kingdom Edinburgh International Festival 2023 [1] – Tan Dun, Buddha Passion: Edinburgh Festival Chorus, RSNO Youth Chorus, Royal Scottish National Orchestra / Tan Dun (conductor). Usher Hall, 5.8.2023. (SRT)
Cast:
Louise Kwong (soprano)
Samantha Chong (mezzo soprano)
Chen Chen (tenor)
Elliot Madore (baritone)
Batubagen (Male Indigenous Singer)
Tan Weiwei (Female Indigenous Singer)
Chen Yining (Pipa and Dancer)
And we're off! Edinburgh during the festival is the most exciting place in the world to be, partly because the whole world comes to visit and, if you know where to look, you will find a dose of pretty much every art form under the sun each August in Scotland's capital. However, there is a special frisson in the air when there is a changing of the guard, and this opening concert had an extra crackle because it is the first festival for the new Director of the EIF. That is particularly exciting for the world of music when that new director is none other than star violinist Nicola Benedetti. She appeared on the Usher Hall stage to give a cheery hello before the music began, something that chimes with her goal of making the International Festival more accessible and less intimidating for newcomers.
That might also have fed into her adventurous choice of repertoire for this opening concert. We are used to getting a big choral/orchestral work as the EIF's opener, but it is normally something from the great western tradition. Not tonight: this was a recent work by a contemporary composer receiving its Scottish premiere. Not only that, but it draws on influences far from those of western Europe. Tan Dun's Buddha Passion takes the life of the Buddha as its start and end point, and weaves together a tapestry of influences to create a two-hour spectacular that ended up raising the Usher Hall roof by the time of its huge finale.
Tan wrote Buddha Passion after visiting the extraordinary cave murals of Dunhuang in China's northwest. The hundreds of pictures depict many musical scenes that Tan wanted to bring to life in sound, something he achieves in a range of aural effects that encompass the full breadth of the western symphony orchestra alongside a range of eastern string and percussion instruments. The work's title suggests reference to Bach, but what story there is remains episodic. Tan wrote the libretto himself drawing upon ancient Buddhist texts. It begins with Buddha's enlightenment and ends with his departure for Nirvana, but the intervening acts are self-contained parables of compassion and karma.
Tan wears his influences lightly, most notably those of his Chinese birthland. He has been criticised for offering a sanitised, saccharine-fuelled version of Chinese music, which is more palatable for westerners, but it has brought him worldwide fame because western audiences like it. His music for Buddha Passion, particularly for the outer acts, contains slithering harmonies and alluring glissandi that seem instantly evocative of distance, both geographical and temporal, and there is a strong feel of a film soundtrack to his music, partly because it is consistently tonal and, therefore, accessible. True, there are a lot of high-sugar string sweeps, and there may have been several swooping glissandi too many, adding to the charge of sanitised sameness. However, his aural colour palette is assembled with terrific skill, and he deploys it in a way that means his epic story is easy to follow. Most importantly, beneath its naïve façade his music does incredibly sophisticated things, and he builds a climax as well as any composer working today. The two halves ended with incredibly exciting crescendi built with remarkable expertise and with a pretty funky sense of rhythmic style.
Tan himself was on the podium to conduct this performance, giving it a palpable sense of authority. He is gripping to watch, and the clarity of his gestures must make him a joy to perform with. His singers were mostly Asian, except for Canadian baritone Elliot Madore, who gamely sang the role of Buddha himself. If he struggled with some of the lower tessitura then he still deserves an award for holding his own with the language and soundscape. Louise Kwong and Samantha Chong sang with crystalline purity, as did tenor Chen Chen. Most remarkable, however, were the two 'indigenous singers': Tan Weiwei sang the dying Nina with elfin fragility, and Batubagen sang the itinerant monk with depth and colour the like of which I have rarely ever heard. Chen Yining's brief appearance as a (silent) dancer and pipa player added visual poetry to sit alongside the musical beauty.
The musicians of the Royal Scottish National Orchestra did an astonishingly good job of bringing Tan's music to life, immersing themselves in every nuance of the texture, and sounding as marvellous in the delicate moments of meditation as in the enormous climaxes. Perhaps the biggest cheer, however, should go to the Edinburgh Festival Chorus and RSNO Youth Chorus, who must have worked their socks off to get to grips with both the music and the language as capably as they did. Many of the adults have been in the Festival Chorus for years: they can't ever have imagined that chanting in Ancient Sanskrit would be part of their job!
So the 2023 EIF is up and running, with a work that looks far beyond Europe and attempts to stretch its arms to broaden the range of its audience. Let's see how that hold up as this festival unfolds and Benedetti stamps her vision.
Simon Thompson
The Edinburgh International Festival runs at venues across the city until Sunday 27th August click here.