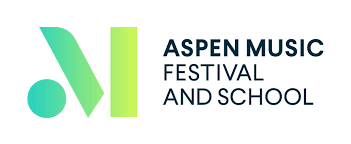 United States Aspen Music Festival 2023 [8]: Benedict Music Tent, Harris Hall, Aspen, Colorado. (HS)
Two of the most remarkable performances of the year highlighted a weekend of exciting music-making at the Aspen Music Festival. It took something special to top Friday's knockout performance of Rachmaninoff's Piano Concerto No.3 by the teenaged Yunchan Lim, but Sunday's majestic Mahler Symphony No.3 did it.
Superlative conducting and playing by musicians at the top of their game combined to produce something like a miracle on Sunday: Mahler and the six movements of his longest and most joyful symphony. It starts with battling marches, moves through explorations of nature's splendor, detours to uplifting song and builds a series of increasingly ecstatic hymns to a glorious finale.
It might be conductor Robert Spano's greatest work in a thirteen-year tenure as the festival's music director. Again and again, he found just the right pace and shaped phrases with subtlety and carefully judged dynamics. Over the piece's 100 minutes, he laid the groundwork in the musical development with infinite patience to climb several mountains in a monumental finale.
Along the way there were several standouts. In the third movement, principal trumpet Stuart Stephenson (currently with the Dallas Symphony) fashioned a breathtakingly languid solo for offstage post horn with shimmering tone (played at the back of the tent on a cornet). Mezzo-soprano Kelley O'Connor added quietly fervent moments in the fourth-movement setting of Nietzsche's 'Midnight Song', and the Colorado Children's Chorale, enhanced with treble singers from the festival's voice program, found the charm in the fifth movement's bright chorus of angels.
Rising to the occasion in briefer moments in the spotlight were concertmaster David Halen, principal flute Mark Sparks, principal horn Alexander Kienle and, at one point, the whole cello section. But it was the collective focus and round sound of the entire orchestra in the finale, especially the brass section, which never overdid it and still managed to thrill us. Their stateliness brought the symphony home in triumph.
And give an assist to Mother Nature, in a season thus far unmarred by rainstorms that can turn the music tent into a giant drum. As the finale began, a light shower added its own background patter, accompanied by rumbles of distant thunder – a touch of inspiration to the overall effect.
Lim's triumph Friday comes with a back story. After flawless and insightful playing won the trophy for him at 18 in the 2022 Van Cliburn piano competition, hopes were high for his Aspen debut recital almost exactly a year ago. Opinion then was divided, and I was among those puzzled by him in Harris Hall.
Let us call that a mulligan, because what he did in the music tent with the Rachmaninoff concerto was astounding. With a touch that ranged from liquid legato in the quiet opening phrases to climactic chords that rang with richness rather than the clangor we heard last year, he conquered this challenging music with the hands of a sorcerer and the soul of someone who has been on earth much longer than he has.
Credit rising-star conductor Matthias Pintscher for finding a comfortable balance between the big orchestral outbursts while letting Lim's wizardry come through clearly. Pintscher, a respected composer who recently ended his tenure as music director of the Ensemble Intercontemporain to become music director of the Kansas City Symphony, proved able to muscle up the sound but also create wonderful scenes of serenity and refinement.
Under Lim's fingers Rachmaninoff's extroverted writing for piano, which in other hands can feel splashy, always had a reason for being, making us feel the ebb and flow of the composer's dramatic arc. The big chords, the extensive rapid-fire runs and the quiet, more reflective passages fit together in an interpretation that shaped every phrase into something that followed logically from what came before.
A boisterous standing ovation refused to stop after four curtain calls, and there was a much simpler encore: Chopin's Étude Op.10, No.3. The melancholy tune that begins and ends was elegantly played.
Preceding all that, Pintscher got the orchestra to instill two lesser-known mid-twentieth century works with plenty of sparkle. First was an orchestral suite by Stravinsky comprising music from his opera Le Rossignol, and then a rarely heard Sinfonietta by Alexander von Zemlinsky, the only piece he produced after he immigrated to the United States to escape the Nazis.
Saturday afternoon's program in Harris Hall gave us a chance to hear more from flautist Demarre Gill, whose presence in orchestras and chamber music has added extra depth to an already strong group of flute professionals here in Aspen. He relished the sinuous and exotic solo line in Amy Beach's Theme and Variations for Flute and String Quartet (from 1916), in tandem with a quartet of A-list players: Alexander Kerr and Espen Lilleslåtten (violins), Victoria Chiang (viola) and Brinton Averil Smith (cello).
Finally, what happened Saturday morning in the Wheeler Opera House deserves note. For decades, opera fans have enjoyed on Saturdays an inside look at what it takes to make this art form work. A highlight of most seasons were sessions when the conducting academy orchestra joined the proceedings, led by several of the student conductors.
What used to be called Opera Scenes Master Classes were rebranded as 'Opera Encounters' after Renée Fleming and Patrick Summers rethought all aspects of the voice program upon assuming the helm in 2019. Individual Saturday sessions now focus on various aspects of the profession, such as art song one week or American musical theater another. The idea of performing with an orchestra rose a few notches this week by mounting the entire final act of Mozart's The Marriage of Figaro.
This version added back several arias and scenes that are almost always deleted in an effort to trim the opera's four-hour-plus running time. The extra material mostly tells us more about some of the minor characters, and on Saturday it was a delight to see mezzo-soprano Ruby Dibble show us a feisty side to Figaro's mother, and tenor Angel Vargas expand our understanding of the supercilious Basilio (the music teacher) in an aria filled with inside musical jokes.
After performing the 40-minute act, Summers worked with individual conductors to make parts of each scene musically better, thus demonstrating how much detail goes into every second of an opera, especially one as seminal as Figaro.
We also saw a workaround, rarely employed but sometimes necessary. With zero rehearsal, soprano Grace Lerew stepped in for the key role of Susanna when the assigned singer reported in sick. Singing from the side, with staffer Joanna Latini charmingly miming the role, Lerew handled the assignment with aplomb. Baritone Alan Williams as Figaro and countertenor Chuanyuan Liu as Cherubino (a 'pants role' usually sung by a mezzo-soprano) excelled in both singing and stage presence.
Harvey Steiman
28.7.2023: Yunchan Lim (piano), Aspen Chamber Symphony / Matthias Pintscher (conductor). Benedict Music Tent
Stravinsky – Le Chant du Rossignol
Zemlinsky – Sinfonietta
Rachmaninoff – Piano Concerto No.3 in D minor
29.7.2023: Demarre Gill (flute), Alexander Kerr (violin), Espen Lilleslåtten (violin), Victoria Chiang (viola), Brinton Averil Smith (cello). Harris Hall
Amy Beach – Theme and Variations for Flute and String Quartet
29.7.2023: 'Opera Encounters' – Aspen Opera Theater and VocalARTS faculty coach the program's major emerging talents. Wheeler Opera House
Mozart – Act IV, from Le nozze di Figaro, K. 492
30.7.2023: Kelley O'Connor (mezzo-soprano), Aspen Festival Orchestra / Robert Spano (conductor), Aspen Opera Theater and VocalARTS Treble Chorus / Patrick Summers (director), Colorado Children's Chorale / Emily Crile (chorus director). Benedict Music Tent
Cage – 4'33"
Mahler – Symphony No.3 in D minor