The London Opera Company's Die Walküre at St John's Smith Square on 25th November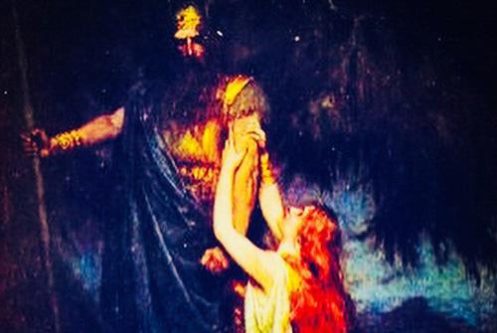 'In a very short period of time The London Opera Company have shown themselves to be leaders in Wagner' (OMH review)
Fans of Wagner's epic tale of love, feuding families, betrayal and retribution are in for a treat on Saturday 25th November.
The London Opera Company, which has been delighting Wagner fans and critics since bursting onto the scene in 2020, returns to St John's Smith Square, for what promises to be a memorable concert performance of Die Walküre with a full orchestra. For more information click here.
Die Walküre features a world-class cast of singers and musical direction by Peter Selwyn, who has assisted on Bayreuth and Royal Opera House productions of Der Ring des Nibelungen.
The London Opera Company orchestra brings together a carefully chosen core of professionals alongside talented semi-professional musicians from London's leading music colleges. This performance will also deploy the Royal Opera House's famous Wagner horns to achieve that authentic and stirring Wagnerian sound.
An equally impressive cast includes much-celebrated singer Sarah Pring, who starred as mentor and coach in Sky Art's Anyone Can Sing, and fresh from performing with English National Opera at the BBC Proms, Gweneth Ann Rand, who returns as Sieglinde following last year's rave reviews.
They join experienced Wagnerian singers, some debuting roles for the first time including gifted tenor Ben Thapa as Siegmund.
The London Opera Company is a not-for-profit organisation, dedicated to bringing audiences world-class performances at an affordable ticket price. It was established in 2020 and provides opportunities for fresh talent to perform Wagner repertoire. Previous London Opera Company productions include Tristan und Isolde and Siegfried.
London Opera Company will perform Die Walküre at St John's Smith Square on Saturday 25th November.
Tickets are available by clicking here.
Reviews for The London Opera's production of Tristan und Isolde: 'Remarkably good…this concert performance gripped the audience…an intensely emotional climax.' (Opera Magazine)
'This performance was a love song to Tristan…The singing was world-class' (Wagner News)
Full cast list:
Siegmund – Ben Thapa
Sieglinde – Gweneth Ann Rand
Hunding – Simon Wilding
Wotan – Simon Thorpe
Fricka – Harriet Williams
Brünnhilde – Cara McHardy
Gerhilde – Nina Bennet
Helmwige – Sky Ingram
Ortlinde – Philippa Boyle
Waltraute – Harriet Williams
Schwertleite – Mae Heydorn
Rossweisse – Sarah Pring
Siegrune – Carolyn Dobbin
Grimgerde – Katherine Taylor Jones