20/03/2020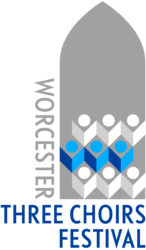 2020 Three Choirs Festival offers an exciting musical voyage.
With the United Kingdom currently battling the Covid-19 virus, society is facing restrictions on everyday life which are unprecedented in peacetime. The short-term outlook for cultural events looks pretty bleak at present. Not a good time, you might think, for the Three Choirs Festival to launch its 2020 programme. However, the Festival, which is being hosted this year in the city of Worcester, is scheduled to take place between 25 July and 1 August by which time it is hoped that restrictions will have eased. Read more
19/03/2020
Semperopera's Opera and Ballet in 2020-2021
Following a highly successful year, the Semperoper Dresden starts the new season with an ambitious and highly topical programme featuring stellar guests:
Return of Der Ring des Nibelungen under the baton of Christian Thielemann
Happy birthday! The Junge Szene turns 10
Dancing into the future«: Semperoper Ballett celebrates its 15th anniversary under Director Aaron S. Watkin
Presentation of premieres with visual motifs by Cornelius Völker
For more information and to book tickets CLICK HERE.
15/03/2020
Seen and Heard International hopes for the happiest of outcomes for all those who are ill due to the current coronavirus pandemic. We share the optimism of those experts who hope that all those in otherwise good health will be able to resist its worst effects.
With the worldwide restrictions on travel and gatherings of significant numbers the world of classical music and many other entertainment events are currently subjected to a wave of changes, postponements, or cancellations, and it is unlikely normal recreational life will be resumed in the foreseeable future.
Seen and Heard International will continue to post reviews of concerts, operas, dance, theatre, and broadcasts for a long as we can, but bear with us if our content is not refreshed as often as readers have become used to over recent years.
We are not a listings site so if you are checking for news of whether performances have been postponed, cancelled, or might be restarting, please go direct to the websites of the venues concerned. Read more
11/03/2020
For a singer whose career was cut short in the 1960s by illness, Canadian-American bass-baritone George London's presence still looms large in the opera world. His magnificent voice can be heard on recordings, including a 1960 Tosca with Renata Tebaldi that for many remains a definitive version of the Puccini opera, but it is the work of The George London Foundation for Singers that is his true legacy. Each year the Foundation awards tens of thousands of dollars to young American and Canadian singers who are in the early stages of their careers. Read more
08/03/2020

Zurich Opera 2020/2021 – a preview
New productions
The season opens with a new production of Mussorgsky's majestic Boris Godunov with Michael Volle as Boris, John Daszak as Schuisky and Brindley Sherratt as Pimen. Kirill Karabits conducts, the indefatigable Barrie Kosky is the producer. The première is on September 20th and there are six further performances through September and October. It is the full version, including the Polish scene. Oksana Volkova sings Marina. Read more
08/03/2020
2020 Lucerne Summer Festival – a preview
The Festival kicks off on August 14th with performances by the Lucerne Festival Orchestra under Riccardo Chailly; Beethoven's First Symphony and Mahler's First Symphony. Concert repeated next day with Beethoven's First Piano Concerto replacing the Beethoven symphony, Martha Argerich at the keyboard. Read more
05/03/2020
Jeannette Sorrell of Apollo's Fire talks with Mark Sebastian Jordan about 'O Jerusalem!'
In its first quarter century, Apollo's Fire, the Cleveland baroque orchestra, has made creative programming a cornerstone — a key part of engaging and building a dedicated public throughout northeast Ohio and beyond. In 2018, the ensemble unveiled a program entitled O Jerusalem! Crossroads of Three Faiths, which I reviewed in concert at that time. Now the group is bringing the program back for a second look and taking it on tour to New York City and Chicago. I spoke with harpsichordist and conductor Jeannette Sorrell as she was returning to her hotel from a rehearsal for the group's current tour. Read more
04/03/2020
SOUTHBANK CENTRE ANNOUNCES 2020/21 CLASSICAL MUSIC SEASON
Southbank Centre's 2020/21 classical music season goes on sale to Southbank Centre Members at 10am on Thursday 27 February and then on sale to the general public at 10am on Tuesday 3 March.
For more information or to buy tickets please visit the Southbank Centre website HERE. Read more