Cellist Alisa Weilerstein in conversation with Harvey Steiman
Alisa Weilerstein walked onto the stage Monday morning at Harris Concert Hall in Aspen, picked up her cello and played for a select audience who were there to provide feedback on her new idea for a concert experience.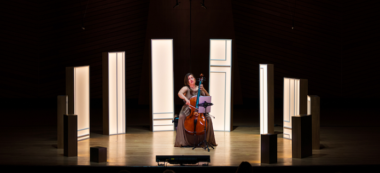 For the project, called FRAGMENTS, Weilerstein had commissioned short pieces from 27 living classical composers to intersperse between the 36 movements of Johann Sebastian Bach's six suites for unaccompanied cello. The audience got no printed program and knew only that she was going to play all of the first cello suite and music from five contemporary composers. There would be a stage set and lighting.