07/07/2020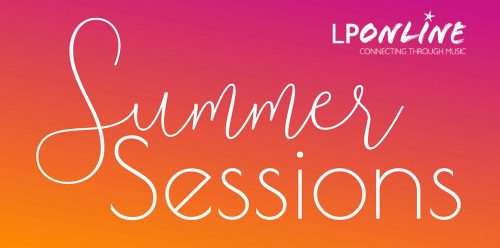 For more information CLICK HERE. Read more
03/07/2020
Seen and Heard International hopes for the happiest of outcomes for all those who are ill due to the current coronavirus pandemic. We share the optimism of those experts who hope that all those in otherwise good health will be able to resist its worst effects.
With the worldwide restrictions on travel and gatherings of significant numbers the world of classical music and many other entertainment events are currently subjected to a wave of changes, postponements, or cancellations, and it is unlikely normal recreational life will be resumed in the foreseeable future.
Seen and Heard International will continue to post reviews of concerts, operas, dance, theatre, and broadcasts for a long as we can, but bear with us if our content is not refreshed as often as readers have become used to over recent years.
We are not a listings site so if you are checking for news of whether performances have been postponed, cancelled, or might be restarting, please go direct to the websites of the venues concerned. Read more
03/07/2020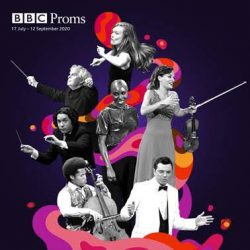 From Bernstein to Benedetti, Haitink to Hvorostovsky, Mackerras to Kanneh-Masons
Musical greats, from the past and the present, brought together in one extraordinary Proms season
17 July – 12 September 2020
BBC Radio 3 opens this summer's 'Fantasy Proms' with a programme of great Proms moments including Iain Farrington's world premiere for the BBC Grand Virtual Orchestra putting Beethoven's symphonies in a spin
Nicola Benedetti, Sheku Kanneh-Mason, Simon Rattle, Anoushka Shankar and Mitsuko Uchida, amongst artists performing live from the Royal Albert Hall
Live performances from the RAH to begin  with a momentous opening night conducted by BBC Symphony Orchestra Chief Conductor Sakari Oramo
A unique Last Night to unite the world led by Finnish conductor Dalia Stasevska with South African soprano Golda Schultz
BBC Four selects six momentous Proms from across the archive from the West–Eastern Divan Orchestra, Simón Bolívar Symphony Orchestra and Chineke! Orchestra
Katie Derham, Tom Service, Suzy Klein, Danielle de Niese and Josie d'Arby lead the line-up of TV presenters
An ambitious, challenging and celebratory multi-platform season
02/07/2020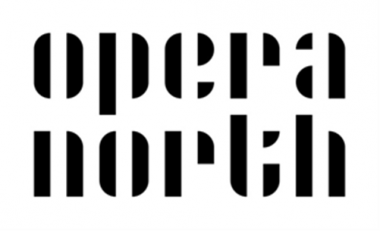 POSTPONEMENT OF OPERA NORTH'S AUTUMN / WINTER SEASONS
As a result of the ongoing Covid-19 crisis and the latest guidance on live performances, Opera North has today announced the postponement of all mainstage productions due to tour in Autumn 2020 and Winter 2021. Read more
01/07/2020
Tonhalle Orchestra Zurich Season Preview
The Swiss Government have not yet announced how concerts may resume in the wake of the coronavirus pandemic, so the management of the Tonhalle Orchestra Zurich have had to be creative and flexible with their planning of next season.
The orchestra hopes that concerts will be able to resume as 'normal' from January 2021 onwards. Sadly, the virus has led to a further postponement of the opening of their renovated concert hall (the Tonhalle) until August 2021. Concerts next season will therefore continue at the Tonhalle Maag. Read more
30/06/2020
World Ballet School Day
Training a new generation of dance artists
Inaugural edition Tuesday 7 July 2020 from 12 noon BST
English National Ballet School and The Royal Ballet School are delighted to announce that they will be participating in the inaugural World Ballet School Day which will be streamed online on Tuesday 7 July from 12 noon BST. Read more
22/06/2020

After the bad news of the cancellation of Glyndebourne's 2020 Autumn Tour due to the ongoing uncertainty around Covid-19 comes more encouraging news that Glyndebourne will welcome back audiences for our first ever full summer season of open-air concerts and operas during July and August.  Glyndebourne Festival 2020 was forced to close following the outbreak of the Covid-19 pandemic, but we are delighted to announce that our beautiful gardens will once again be open for live musical performance.
Inspired by our audiences, who have been petitioning us to find a safe way to put on live music this summer, and driven to use our 85 years of experience to find  a creative, innovative path through the current crisis, Glyndebourne will open from 1 July 2020. Tickets to gain timed access to the gardens will go on sale to the public on Friday 26 June at just £10 per person (availaable by clicking here). Visitors will be invited to bring or to buy a picnic to enjoy at their leisure in a glorious, spacious setting. All events adhere to the latest guidance from Public Health England.
From mid-July, we will be adding outdoor concerts performed by the Orchestra of the Age of Enlightenment, with socially-distanced seating as well as the opportunity to picnic. During August, concerts will be performed by the London Philharmonic Orchestra. 
As the season progresses, Glyndebourne will stage an opera in the open air for the first time. (Jacques Offenbach's Mesdames de la Halle (1858), a one-act opera about vegetable sellers in Paris that will be staged with 12 singers but no chorus.) Our dress code is, as always, discretionary, but the many social media images of people wearing black tie for our virtual festival, Glyndebourne Open House, suggests that the desire to dress up has not gone away during lockdown.
Glyndebourne Open House (see below) has been a huge success: in its first four weeks, over 100,000 people have enjoyed a Glyndebourne opera online – and we look forward to welcoming many more before the end of August.
Our auditorium remains closed, and we join our colleagues across the arts and entertainment industry in working to find a long-term solution to reopening fully.
In order to ensure the safety and comfort of all, we will at first be making just 200 tickets available every day and designated seating areas will be prepared for every household. Audiences will be fully seated in household groups for concerts and opera performances with social distancing measures carefully observed at all times. In the event of bad weather, performances will be cancelled and tickets refunded.
Stephen Langridge, artistic director said 'We are in our 85th year and, so this is not the first crisis we have faced. Things are not good for the theatre and classical music at the moment, and we have been working closely with our peers, and trying to support the artists, orchestras and freelance staff who rely on us for their living – enormously helped by the generosity of our members. Experiencing live music and theatre, together, in an inspiring environment is what Glyndebourne is all about. We are fortunate in having plenty of outside space available to us, and with a little imagination, we can see exciting musical and theatrical opportunities for performance in the gardens. This mini-festival will be intimate, unusual and unforgettable. Some cause for celebration in these tough times.'
Sarah Hopwood, managing director, said 'It is a huge shock and disappointment to have had to cancel the Festival. However, we were not completely unprepared. Thanks to prudent financial management and to the extraordinary generosity of our members, donors, staff and the general public, we are now able to shift our focus from mourning the closure of the Festival to opening a newly imagined summer Season.'
Glyndebourne is a relatively small charity but with big ambitions, driven by the belief that opera can transform lives. The 2020 Glyndebourne Festival was originally cancelled in April due to Covid-19. Glyndebourne receives no public subsidy and our financial independence means that we are reliant on ticket sales to be able to operate. With this source of income now gone, it's not just our future that's at risk – the immediate livelihood of over 400 seasonal staff and artists has vanished. We have started a COVID-19 Emergency Appeal to help us to help them, and to secure Glyndebourne's long-term future for all. We need you to help us. Please consider making a donation. The fund will be used to mitigate against the losses incurred by artists and seasonal staff, and help to secure Glyndebourne's long-term future.
To help keep the spirit of Glyndebourne alive during the closure, every Sunday from 24 May Glyndebourne Open House brings world-class opera to you at home. Please tune in on YouTube every week for free access to classic Glyndebourne productions and, together, let's create a taste of the Festival experience. We can't conjure the smell of roses or the feel of the lawn but we can still share our passion for opera with friends and family – and nurture new audience members for the future. Click here to find out more.
20/06/2020
The Longborough Festival Opera has launched a podcast series that will feature conversations with many of opera's biggest stars. For more information about LFO's podcasts click here. 
The company has released four episodes to this point, with three of them focused on Wagner's Ring cycle.
In the first, journalist Richard Bratby, Longborough music director Anthony Negus, and bass-baritone Paul Carey Jones talk about Wotan's journey through the tetralogy.
In a second episode, Writer and librettist Sophie Rashbrook, soprano Lee Bisset, and historian Eleanor Rosamund Barraclough analyse the role of women in the cycle.
The third installment features a conversation on The Cunning Little Vixen hosted by Richard Bratby.
Finally, in the fourth installment, Opera director and librettist Sir David Pountney and Longborough's artistic director Polly Graham delve into the comedic aspects of Wagner's magnum opus
Longborough artistic director Polly Graham notes: 'What we hope to achieve from this podcast is a chance to open up some of the amazing works we had programmed for 2020, and to celebrate the thinking of the artists we work with. The lockdown has been hugely challenging for the performing arts, but it has given us the opportunity to think creatively about different experiences we can still offer audiences. We miss our audiences so much and cannot wait to connect with them again through live theatre and music. In the meantime, we hope this podcast will continue to feed their imagination. We are so grateful for their continued support at such a challenging time.'