25/04/2020
Longborough Festival Opera audience raises over £300,000
Almost 1,000 audience members due to attend Longborough Festival Opera this season have chosen to donate the value of their tickets, generating a fund of over £300,000. Longborough would like to thank its audience and members for this extraordinary generosity. Read more
17/04/2020
The Singapore Symphony's new season
The Singapore Symphony recently announced its upcoming season, the first under the baton of Hans Graf, the new Chief Conductor. Appointed to the post in July 2019, the Austrian conductor will open the season on 2 July 2020 at the Victoria Concert Hall with the world premiere of 承 Flow, a SSO commission by Singaporean composer Zechariah Goh; Shostakovich's Violin Concerto No.1 in A minor with violinist Karen Gomyo; and Beethoven's Symphony No.3 in E-flat major 'Eroica'. This concert also launches the SSO's year-long celebration of the 250th anniversary of Beethoven's birth. Read more
14/04/2020
Actress Joanna Lumley and composer Alex Woolf collaborate with London Mozart Players
in a new virtual initiative, 'At Home with LMP'
London Mozart Players' virtual series continues with an exciting upcoming schedule of digital releases featuring high-profile talent
Young British composer Alex Woolf has composed a series of 'Homespun Miniatures' to be performed by LMP musicians
'Duet No. 1', the first composition in the 'Homespun Miniatures' series, had its world premiere on Channel 4 News on Friday 10 April, performed by LMP Leader Simon Blendis and his wife Saoko Blendis
The second composition will be premiered via LMP's digital channels on Wednesday 29 April, with the remaining four compositions being released over the course of May
BAFTA fellow Joanna Lumley OBE narrates poetry to accompany a performance of Saint-Saëns' The Carnival of the Animals by LMP musicians
Due to be released at 10.00am on Friday 24 April, this digital rendition of The Carnival of the Animals will be accompanied by animated illustrations designed by Cat Fuller
10/04/2020
Forthcoming livestreams and digital events to be hosted by Decca Records artists Read more
08/04/2020
'Pay it forward' – free concert tickets at St John's Smith Square for NHS staff
Inspired by the 'clap for our carers' initiative and with a desire to look ahead to life after lockdown, St John's has launched a 'pay it forward' campaign with a difference.  Supporters are invited to give to the campaign to fund free concert tickets for NHS staff. Read more
07/04/2020
English Touring Opera's St John Passion
ETO are extending the broadcast period of Bach's St John Passion until 10 May,
following an overwhelming response
On Easter Sunday English Touring Opera broadcast a performance of Bach's St John Passion which premiered in London on 5 March 2020 and was due to tour nationally. Read more
03/04/2020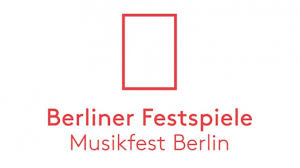 Please note the planned programme of Musikfest Berlin 2020 with interest and anticipation. We present the publication of the festival programme filled with hope and optimism that the Musikfest Berlin 2020, and all the preparations surrounding it, can take place as planned from 29 August to 27 September. Naturally, we are keeping a close eye on current developments and are adhering to official regulations in all of the festival's planning and implementation phases.
You can download the festival magazine for Musikfest Berlin: 'A Festival for Beethoven and the Music of our Times' on our website. Read more
03/04/2020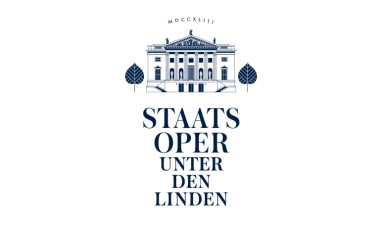 The 2020/21 season at the Staatsoper Unter den Linden
In these difficult times, the Staatsoper Unter den Linden wants to look ahead, and we are pleased to present our program for the 2020/21 season today. Restlessness is the word which guides the 2020/21 season: Restlessness urges humans on and prevents them from standing still. Restlessness engenders dynamics. Calm and motion are closely interlinked, though. Inherent calmness must not be confused with being at a standstill. Calm is inconceivable without motion and vice versa. Retardation or slowing down can bring about progress and change, too. Who would have thought that in the present situation this keyword for the season would become more relevant than ever before?
Due to the developments caused by the corona pandemic after the printing deadline of the season brochure, adjustments have to be made to the season 2020/21 of the Staatsoper Unter den Linden. This concerns the following productions:
• CHOWANSCHTSCHINA: The production will not be presented in 2020/21, a revival of Verdi's MACBETH will now take place on the scheduled dates.
• IDOMENEO: The scheduled revival will be the premiere, with slight changes in the schedule.
• COSÌ FAN TUTTE: Whether the production can take place as a premiere on the planned revival dates in 2020/21 is currently still being examined. This information will be announced in time before the early start of advance sales for subscriptions and FESTTAGE cycles on 25 April 2020. (We will inform you about the exact (date) changes on staatsoper-berlin.de.)
The ticket sales for all performances of the 2020/21 season begin on Saturday, 16 May 2020. Ticket sales for subscriptions and the FESTTAGE cycles start as early as on 25 April 2020. Friends of the Staatsoper, subscribers and holders of a StaatsopernCard are entitled to buy tickets for all performances early, starting on 9 May 2020. For more information, please CLICK HERE. Read more