21/09/2016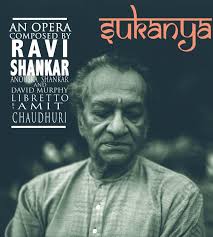 Ravi Shankar's Only Opera Sukanya to tour UK in World Premiere Production
Friday 12 May 2017 (world premiere) – Curve, Leicester
Sunday 14 May 2017 – The Lowry, Salford
Monday 15 May 2017 – Symphony Hall, Birmingham
Friday 19 May 2017 – Royal Festival Hall (in association with Southbank Centre, London)
The Royal Opera, London Philharmonic Orchestra and Curve present the world premiere of Ravi Shankar's only opera Sukanya which tours venues across the UK in May 2017. With a libretto by Amit Chaudhuri, the semi-staged opera is directed by Suba Das and conducted by David Murphy, with soprano Susanna Hurrell in the title role, bass-baritone Keel Watson, Brazilian baritone Michel de Souza, the BBC Singers and the full force of a 60-strong London Philharmonic Orchestra. The Orchestra is supplemented with Indian classical instruments including the sitar, shennai, tabla, mridangam and ghatam. The innovative Aakash Odedra Company provide the choreography and dancers and Tony Award-winning 59 Productions are providing production design.
13/09/2016
Saffron Opera Group's Die Walküre – Saffron Hall, Saffron Walden – Sunday 9 October 2016 at 2.30pm
UPDATE! Read Jim Pritchard's review https://seenandheard-international.com/2016/10/saffron-opera-groups-ring-continues-to-impress/.
If you love opera and especially Wagner (but maybe not enough to spend £200 watching one of his operas in London) set aside six hours on Sunday 9 October and make a pilgrimage to Saffron Walden in rural north west Essex to see Saffron Opera Group's Die Walküre at Saffron Hall. Read more
12/09/2016
OLIVER MEARS TO JOIN ROYAL OPERA HOUSE IN MARCH 2017
The Royal Opera House announced today that Oliver Mears will join the Royal Opera House at the beginning of March 2017 to succeed Kasper Holten as Director of Opera, who leaves on 11 March 2017. Read more
08/09/2016
JOHAN BOTHA (1965-2016) HAS DIED
Michael Lewin International Artists' Management announces: This morning Johan Botha lost his battle against a severe illness.
For 23 years we have worked together with Johan Botha. His death not only means the loss of an irreplaceable artist but more importantly the indescribable loss of a great person. Read more
08/09/2016
A free 24-hour MUSIC MARATHON at St John's Smith Square for Open House Weekend –also includes a "Pay-per-Note: The People's Piece" challenge
 At 10am on Saturday 17 September, St John's Smith Square opens its doors for Open House London Weekend 2016, inviting visitors to experience the stunning Baroque architecture while listening to and participating in musical activities.
There will be 24 hours of non-stop performance, open rehearsal and workshops from 10am on Saturday 17 September until 10am on Sunday 18 September. All events are free of charge and people are encouraged to drop in at any time to hear what's happening. The schedule for the Music Marathon can be found on the St John's Smith Square website at https://www.sjss.org.uk/events/24-hour-music-marathon
Read more
07/09/2016
LONDON SYMPHONY ORCHESTRA STREAMS VERDI'S REQUIEM LIVE FROM LONDON'S BARBICAN ON 18 SEPTEMBER WITH ITS NEW PRINCIPAL GUEST CONDUCTOR, GIANANDREA NOSEDA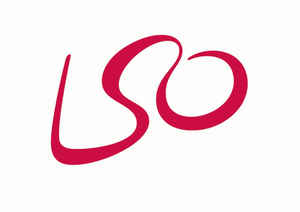 The London Symphony Orchestra, conducted by its new Principal Guest Conductor Gianandrea Noseda, will perform Verdi's Requiem in the Barbican Hall on Sunday 18 September, opening the Orchestra's 2016/17 London season. For the first time, the entire concert will be streamed live on the Orchestra's YouTube channel, completely free, preceded by an insightful pre-concert programme from backstage at the Barbican on the LSO's Facebook page.  Read more
30/08/2016
Leeds Lieder announces 2016-2017 concert series (and advance information about 2017 Festival)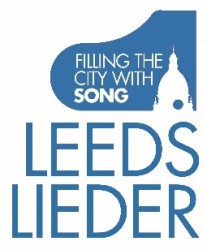 In collaboration with partner organizations Opera North, University of Leeds, Leeds College of Music and BBC Radio 3, Leeds Lieder is delighted to announce its 2016-17 season of concerts. Read more
28/08/2016
Looking Forward to the 11th Malcolm Arnold Festival (Northampton 15-16 October 2016)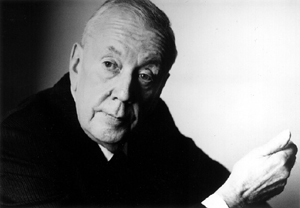 Even if this year's Proms remain a disappointment in some quarters (mine, for example) deserving yet largely unheard British music is doing fairly well. There's a jangle of seasons and festivals crying out for attention: the William Alwyn around Aldeburgh (5-9 October 2016 – including the Third Symphony), the BBC Phil season at Salford Quays (7-16 September 2016 including the premiere of Arnold Cooke's Sixth Symphony) and the professional premiere of Joubert's opera Jane Eyre (Birmingham, 25 October 2016).
My first Malcolm Arnold Festival was last year (review review review) and I am pleased to be returning to cover this year's two day event. As ever the 2016 event is packed with Arnold's music and is fashioned around the theme of Arnold – Voice of the People. The programme, squeezed tight into two days, mostly at the Royal & Derngate, is remarkable. Read more