07/03/2019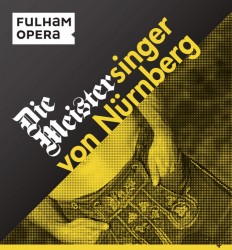 FULHAM OPERA'S DIE MEISTERSINGER VON NÜRNBERG on 9 – 17 August 2019 at London's Greenwood Theatre
Fulham Opera stages its first production of Die Meistersinger Von Nürnberg
Most ambitious project to date.
First performance by the company in central London
New production, directed by Paul Higgins
New orchestral arrangement by Jonathan Finney
Sixth Wagner opera from Fulham Opera
04/03/2019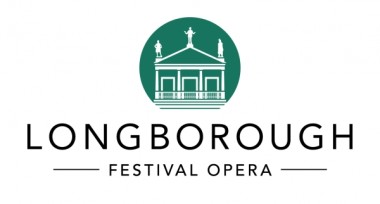 Booking now open for Longborough Festival Opera 2019
Tickets are now on sale for the Longborough Festival Opera 2019 season, which includes Mozart's Don Giovanni, Donizetti's Anna Bolena, Cavalli's La Calisto, and the first production in Longborough's new Ring cycle, Wagner's Das Rheingold.
For more information and tickets click here.
04/03/2019

Chelsea Opera Group are pleased to announce a return to the Queen Elizabeth Hall, South Bank Centre with a concert performance of Boito's Mefistofele.
The performance will be conducted by Matthew Scott Rogers. Vazgen Gazaryan will sing the title role. The other soloists are Elizabeth Llewellyn (Margarita and Elena), Pablo Bemsch (Faust) Aaron Godfrey-Mayes (Wagner and Nereo) and Angharad Lyddon (Marta and Pantalis). Read more
28/02/2019
A statement from the London Symphony Orchestra about André Previn (1929-2019)
The London Symphony Orchestra is deeply saddened to hear of the death of its Conductor Emeritus André Previn. His relationship with the LSO spanned over 50 years, with his appointment as Principal Conductor in 1968 marking the start of a new era for the Orchestra. Under his leadership, the LSO performed to large audiences in the concert hall and on television, through André Previn's Music Night, the show that turned Previn into a star and the LSO into a household name. He introduced new repertoire to the Orchestra, and many of the recordings made together remain definitive versions today. Read more
27/02/2019
Cleveland Orchestra in 2019-2020 
The Cleveland Orchestra and Music Director Franz Welser-Möst announced details of their 2019-2020 season, with 76 concerts over 26 weeks. One significant highlight includes a festival designed to explore music and art that was banned, marginalized, and destroyed during the Nazis' Degenerate Art movement, and the continuing impact of censorship on creative expression in society today. The festival will center on Alban Berg's Lulu, one of the 20th century's most influential operas, and includes partner programming with area arts institutions.
For more about the Cleveland Orchestra click here. Read more
26/02/2019

The Barbican has announced its 2019-20 classical music season
Ground-breaking collaborations and innovative projects
Celebrating Ludwig van Beethoven in his 250th birthday year
Leading venue for artistic excellence the season includes world-class visiting orchestras
Some of the most renowned soloists of our time
Premieres and rediscovered music
Thousands of discounted tickets to 14 – 25-year-olds through the Young Barbican scheme
26/02/2019

M.ART PRESENTS THE FESTIVAL'S FIRST UK SHOWCASE OF THE BEST OF CONTEMPORARY RUSSIAN CHOREOGRAPHY
ONE NIGHT ONLY at SADLER'S WELLS THEATRE  on TUESDAY 12TH MARCH 2019
23/02/2019

The Met's 2019–20 Live in HD season kicks off  on October 12
with Franco Zeffirelli's celebrated production of Turandot
led by Yannick Nézet-Séguin  Read more