29/11/2016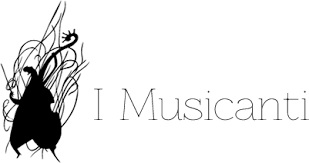 I MUSICANTI and virtuoso double bassist Leon Bosch perform a trio of concerts at St John's Smith Square featuring world premieres from South Africa and chamber works by Mozart and Schubert.
Concerts: 8 January; 5 March; 28 May
On 8 January 2017, rather than perform Peter Klatzow's Quintet, I Musicanti and Leon Bosch will instead give the world premiere of the Quintet 'But All I Wanna Do Is Dance" by esteemed South African composer, Matthijs Van Dijk.
"But All I Wanna Do Is Dance"
"There is a general consensus in comedy (and in most forms of entertainment) which is "Don't mention politics: you will immediately lose half your audience." However, whatever your political leaning, I think we can all agree, to quote a t-shirt I saw recently: "2016 Sucked". From Brexit and Trump, to students (and friends) clashing with police over free education in South Africa, we've been confronted, through the help of social media, with what seems to be a never ending wave of anger, frustration, hate and bigotry in all shapes and sizes – all issues that need to be addressed, of course, and, once one is aware of them, unable to ignore.
The title is not a joyous declaration by any means, but rather an "inner childlike" plea – an overwhelmed whisper of "I can't be an adult any more. Please stop." Originally, the piece was going to be called "#butallIwannadoisdance", but the more I worked on it, the more I felt that instead of allowing social media to overpower me, I needed to break free from it and drop the hashtag. This piece is part "tip of the hat" to electronic dance music and part elegy to one's inner child yearning to dance and/or play; yearning for a time when one was too young to really know what was going on in the world, if one was fortunate (or privileged) enough to not have to. "
25/11/2016
ALFIE BOE AND KATHERINE JENKINS IN RODGERS & HAMMERSTEIN'S CAROUSEL 
TICKETS GO ON PUBLIC SALE FOR THIS FIVE WEEK LIMITED RUN AT 9AM ON 30 NOVEMBER 2016 WITH OVER 100 TICKETS AT £12 FOR EACH PERFORMANCE
Alfie Boe and Katherine Jenkins will star for the first time together in the West End as Billy Bigelow and Julie Jordan in Rodgers and Hammerstein's Carousel, the third production in the partnership between English National Opera (ENO) and the GradeLinnit Company.    Read more
25/11/2016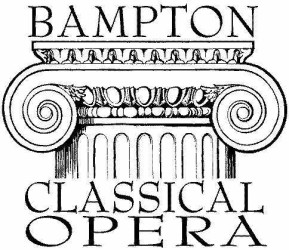 BAMPTON CLASSICAL OPERA 2017 – ANTONIO SALIERI'S THE SCHOOL OF JEALOUSY (La scuola de' gelosi)
Performances:
The Deanery Garden, Bampton, Oxfordshire: Friday, Saturday 21, 22 July
The Orangery Theatre, Westonbirt School, Glos: Monday 28 August
St John's Smith Square, London: date to be confirmed
Following highly successful UK premières of Salieri's Falstaff (in 2003) and Trofonio's Cave (2015), Bampton Classical Opera will present in 2017 the first UK performances since the late 18th century of what was perhaps his most popular success, the bitter comedy of marital feuding, The School of Jealousy (La scuola de' gelosi).  The production will be designed and directed by Jeremy Gray and conducted by Anthony Kraus, Assistant Head of Music at Opera North.  The English translation will be by Gilly French. Read more
21/10/2016
BBC Cardiff Singer of the World 2017
Grace Bumbry and Xian Zhang will join Thomas Quasthoff, Sumi Jo and Chair David Pountney as jury members for the BBC Cardiff Singer of the World 2017 competition. Read more
21/09/2016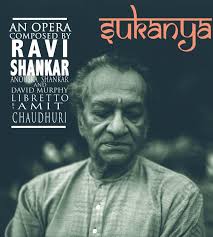 Ravi Shankar's Only Opera Sukanya to tour UK in World Premiere Production
Friday 12 May 2017 (world premiere) – Curve, Leicester
Sunday 14 May 2017 – The Lowry, Salford
Monday 15 May 2017 – Symphony Hall, Birmingham
Friday 19 May 2017 – Royal Festival Hall (in association with Southbank Centre, London)
The Royal Opera, London Philharmonic Orchestra and Curve present the world premiere of Ravi Shankar's only opera Sukanya which tours venues across the UK in May 2017. With a libretto by Amit Chaudhuri, the semi-staged opera is directed by Suba Das and conducted by David Murphy, with soprano Susanna Hurrell in the title role, bass-baritone Keel Watson, Brazilian baritone Michel de Souza, the BBC Singers and the full force of a 60-strong London Philharmonic Orchestra. The Orchestra is supplemented with Indian classical instruments including the sitar, shennai, tabla, mridangam and ghatam. The innovative Aakash Odedra Company provide the choreography and dancers and Tony Award-winning 59 Productions are providing production design.
30/08/2016
Leeds Lieder announces 2016-2017 concert series (and advance information about 2017 Festival)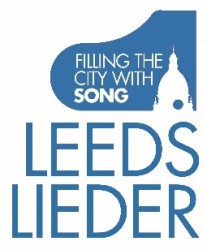 In collaboration with partner organizations Opera North, University of Leeds, Leeds College of Music and BBC Radio 3, Leeds Lieder is delighted to announce its 2016-17 season of concerts. Read more
08/07/2016

Classical Opera announces 2016/17 season – 8 September 2016 – 23 June 2017
Classical Opera – the leading Mozart specialist and period-instrument ensemble – today announces its 2016/17 season. Under the inspiring leadership of conductor and artistic director, Ian Page, the programme encompasses two staged productions, the continuation of the ground-breaking MOZART 250 series, two European tours, a return to Middle Temple Hall and the latest CD release in the company's complete Mozart Opera Cycle. Now in its third year, the twenty-seven-year MOZART 250 project follows the chronological trajectory of the composer's life, works and influences. Read more
08/07/2016
The Glimmerglass Festival Announces 2017 Lineup – Festival Guests to include William Burden, Theodore Chapin, Paige Hernandez, Stephen Schwartz, David Sedaris and more.
COOPERSTOWN, N.Y. – The Glimmerglass Festival, which presents four mainstage productions of opera and musical theater as well as many events every summer, has released the details of its 2017 schedule.
The 2017 Festival will include mainstage productions of Gershwin's Porgy and Bess, Rodgers & Hammerstein's Oklahoma!, Handel's Xerxes and Donizetti's The Siege of Calais. The season also includes the world premiere of Stomping Grounds, a piece from Victor Simonson and Paige Hernandez that blends hip-hop, spoken word and opera, and Derrick Wang's opera Scalia/Ginsburg, starring 2017 Artist in Residence William Burden. Read more