Argentina Mozart, Così fan tutte: Soloists, Orchestra and Chorus of Teatro Argentino / Rubén Dubrovsky (conductor). Teatro Argentino, La Plata. 2.9.2016. (JSJ)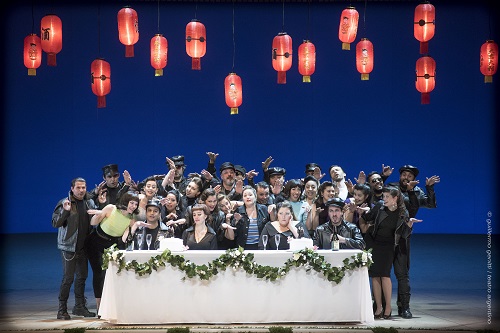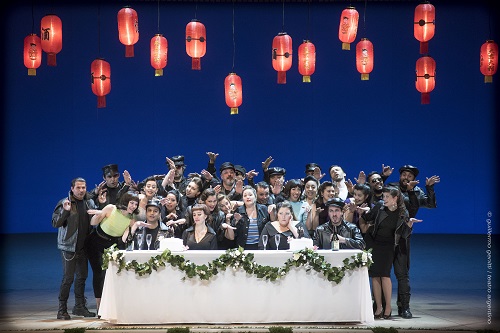 Cast:
Fiordiligi: Carla Filipcic Holm
Dorabella: Mariana Rewerski
Ferrando: Gustavo De Gennaro
Guglielmo: Michel de Souza
Don Alfonso: Héctor Guedes
Despina: Marisú Pavón
Production:
Director/costumes: Rubén Szuchmacher
Sets/costumes: Jorge Ferrari
Lighting: Gonzalo Córdova
Chorus: Hernán Sánchez Arteaga
It's been a good few years – since 2012 to be exact – that what should be the second opera house in the country has put on a full season of works. And even under the new provincial governor and government, the situation has continued unchanged – although with the promised major overhaul starting at the end of the year, the first since the Argentino opened in 2000, there is hope for the future.
Despite the woes there nevertheless have been limited seasons of works and the latest in the current year's, a new production of Così fan tutte, continues to show of what the Argentino is capable. Sadly, the opening night, at maybe barely two-thirds full – including the small number of people who travelled out from Buenos Aires – was not well attended.
Così fan tutte is one of those works that can be set in almost any period but is hard to present other than it is – an essentially absurd drama of two young soldiers who, to test their lovers' fidelities, ostensibly to go off to war but return disguised to attempt to woo the other's partner. But that doesn't mean it isn't hard to present it well and this Rubén Szuchmacher achieved in this nice late-1950s set production. With bright, colourful lighting there was a sunny Mediterranean feel and appropriately sparing but suggestive scenery made for an easy flow between scenes.
The young Rubén Dubrovsky, an Argentine now based in Europe, was on the podium, and brought a good balance and tempi, with just some unevenness in the brass, and there was good work from the chorus.
Obviously from even the brief description the work is essentially a comedy but as it unfolds it gives rise to some very natural emotions such as longing, uncertainty and jealousy. But it is Fiordiligi who is most affected and Carla Filipcic Holm presented a powerful interpretation of the drama underlying the farce, while Mariana Rewerski was a more flippant Dorabella. As the soldiers/Albanians, Brazilian baritone Michel de Souza as Guglielmo was forceful but with the equivalent of a twinkle in his eye, while Gustavo De Gennaro sung well but came across at times as rather mechanical.
Behind the scenes aiding and abetting are the maid Despina, who has been drawn into the plot, and the situations that she gets into provided plenty of opportunity for Marisú Pavón to show off her skills. The big manipulator is Don Alfonso and Héctor Guedes was more wheedling than forceful.
Remarkably Così's first production at the Argentino was only in 1963 and this is the fifth subsequently. With productions such as this it deserves to come out more frequently.
Jonathan Spencer Jones