12/05/2020
Seen and Heard International hopes for the happiest of outcomes for all those who are ill due to the current coronavirus pandemic. We share the optimism of those experts who hope that all those in otherwise good health will be able to resist its worst effects.
With the worldwide restrictions on travel and gatherings of significant numbers the world of classical music and many other entertainment events are currently subjected to a wave of changes, postponements, or cancellations, and it is unlikely normal recreational life will be resumed in the foreseeable future.
Seen and Heard International will continue to post reviews of concerts, operas, dance, theatre, and broadcasts for a long as we can, but bear with us if our content is not refreshed as often as readers have become used to over recent years.
We are not a listings site so if you are checking for news of whether performances have been postponed, cancelled, or might be restarting, please go direct to the websites of the venues concerned. Read more
09/05/2020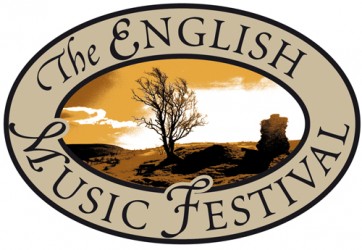 Come and join us at the English Music Festival in a fortnight's time! No, alas, not in person – but at our online EMF, from the safety and comfort of your own home! Read more
06/05/2020

This is a particularly sad day in Glyndebourne's history as I share with you the news that we cannot stage a Festival this year. COVID-19's persistence means that we have taken the painful decision to cancel all remaining Festival 2020 performances. This follows our earlier cancellation of Festival performances up to 14 July, as announced on 18 March. Following Government advice, the Glyndebourne site remains closed. I know that this cancellation will be as heartbreaking for you as it is for me. We maintained our optimism for as long as possible.Glyndebourne is a relatively small charity but with big ambitions, driven by the belief that opera can transform lives. The Festival receives no public subsidy and our financial independence means that we are reliant on ticket sales to be able to operate. With this source of income now gone, it's not just our future that's at risk – the immediate livelihood of over 400 seasonal staff and artists has vanished. We have started a COVID-19 Emergency Appeal to help us to help them, and to secure Glyndebourne's long-term future for all.
As you may know, the Festival began more than 85 years ago, brought to life through the resolve and imagination of my grandparents John and Audrey. While there have been challenges since then, none since World War II has been so sudden and devastating as this one. We are absolutely determined to survive this.
We need you to help us. Please consider making a donation to our COVID-19 Emergency Appeal. The fund will be used to mitigate against the losses incurred by artists and seasonal staff, and help to secure Glyndebourne's long-term future. All ticket holders have been contacted by email with details of how to make a donation or obtain a refund.
To help keep the spirit of Glyndebourne alive during the closure, please join us every Sunday from 24 May as Glyndebourne Open House brings world-class opera to you at home. Tune in on YouTube every week for free access to classic Glyndebourne productions and, together, let's create a taste of the Festival experience. We can't conjure the smell of roses or the feel of the lawn but we can still share our passion for opera with friends and family – and nurture new audience members for the future. Click here to find out more.
If you share our conviction that the world needs opera – now, more than ever – please do support us in any way you can. To those of you who have already donated, my most heartfelt thanks.
With my best wishes to you and your loved ones, Gus Christie (Executive Chairman)
30/04/2020
Opera Philadelphia's Digital Festival O
Opera Philadelphia will stream five operas in May 2020 as part of its Digital Festival O. Southeastern Pennsylvania, where Philadelphia is located, has been hit hard by the coronavirus, but at present there is hope that the peak of the epidemic has passed. Read more
17/04/2020
The Singapore Symphony's new season
The Singapore Symphony recently announced its upcoming season, the first under the baton of Hans Graf, the new Chief Conductor. Appointed to the post in July 2019, the Austrian conductor will open the season on 2 July 2020 at the Victoria Concert Hall with the world premiere of 承 Flow, a SSO commission by Singaporean composer Zechariah Goh; Shostakovich's Violin Concerto No.1 in A minor with violinist Karen Gomyo; and Beethoven's Symphony No.3 in E-flat major 'Eroica'. This concert also launches the SSO's year-long celebration of the 250th anniversary of Beethoven's birth. Read more
03/04/2020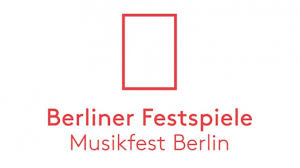 Please note the planned programme of Musikfest Berlin 2020 with interest and anticipation. We present the publication of the festival programme filled with hope and optimism that the Musikfest Berlin 2020, and all the preparations surrounding it, can take place as planned from 29 August to 27 September. Naturally, we are keeping a close eye on current developments and are adhering to official regulations in all of the festival's planning and implementation phases.
You can download the festival magazine for Musikfest Berlin: 'A Festival for Beethoven and the Music of our Times' on our website. Read more
03/04/2020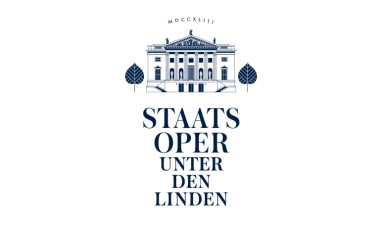 The 2020/21 season at the Staatsoper Unter den Linden
In these difficult times, the Staatsoper Unter den Linden wants to look ahead, and we are pleased to present our program for the 2020/21 season today. Restlessness is the word which guides the 2020/21 season: Restlessness urges humans on and prevents them from standing still. Restlessness engenders dynamics. Calm and motion are closely interlinked, though. Inherent calmness must not be confused with being at a standstill. Calm is inconceivable without motion and vice versa. Retardation or slowing down can bring about progress and change, too. Who would have thought that in the present situation this keyword for the season would become more relevant than ever before?
Due to the developments caused by the corona pandemic after the printing deadline of the season brochure, adjustments have to be made to the season 2020/21 of the Staatsoper Unter den Linden. This concerns the following productions:
• CHOWANSCHTSCHINA: The production will not be presented in 2020/21, a revival of Verdi's MACBETH will now take place on the scheduled dates.
• IDOMENEO: The scheduled revival will be the premiere, with slight changes in the schedule.
• COSÌ FAN TUTTE: Whether the production can take place as a premiere on the planned revival dates in 2020/21 is currently still being examined. This information will be announced in time before the early start of advance sales for subscriptions and FESTTAGE cycles on 25 April 2020. (We will inform you about the exact (date) changes on staatsoper-berlin.de.)
The ticket sales for all performances of the 2020/21 season begin on Saturday, 16 May 2020. Ticket sales for subscriptions and the FESTTAGE cycles start as early as on 25 April 2020. Friends of the Staatsoper, subscribers and holders of a StaatsopernCard are entitled to buy tickets for all performances early, starting on 9 May 2020. For more information, please CLICK HERE. Read more
19/03/2020
Semperopera's Opera and Ballet in 2020-2021
Following a highly successful year, the Semperoper Dresden starts the new season with an ambitious and highly topical programme featuring stellar guests:
Return of Der Ring des Nibelungen under the baton of Christian Thielemann
Happy birthday! The Junge Szene turns 10
Dancing into the future«: Semperoper Ballett celebrates its 15th anniversary under Director Aaron S. Watkin
Presentation of premieres with visual motifs by Cornelius Völker
For more information and to book tickets CLICK HERE.