10/12/2019
Opera Buenos Aires 2020 – An interesting line up, including new Ring cycle 
After a largely traditional season in 2019, the Teatro Colón's programme for 2020 is varied and interesting with much to look forward to.
Despite the difficult economic conditions and major political changes, a regular feature of Argentine life that much of the populace and organisations generally appear to navigate without sinking, the season continues at the current level by number, with eight operas (one in concert), three chamber operas, three works in the choral symphony series and some noteworthy new names in the 'great international interpreter' series. Read more
04/12/2019
Beethoven 250
Southbank Centre's series marking the 250th anniversary of Beethoven's birth
Southbank Centre is joined by an outstanding roster of international artists to celebrate the 250th anniversary of Beethoven's birth throughout 2020. With over 20 events in spring 2020 and more to follow in the autumn, the season includes historical recreations, concerts and series curated by leading musicians, and a bold reinterpretation of arguably music's most famous chorus: Ode to Joy from Beethoven's Ninth 'Choral' symphony. Read more
22/11/2019
Saffron Hall Spring season at a glance
Igor Levit and Sir Antonio Pappano with London Philharmonic Orchestra perform Busoni Piano Concerto
Chineke! And Sheku Kanneh-Mason come together for Haydn's Cello Concerto No.1
Orchestra of the Age of Enlightenment bring The Magic of Mozart to over 1000 primary school students
Britten Sinfonia and star soloists perform Britten's Curlew River, featuring Ian Bostridge as the Madwoman and including study afternoon
The Tallis Scholars perform Spem in alium and Allegri's Miserere
World premiere of new Danny Elfman work with Elim Chan conducting National Youth Orchestra of Great Britain
Beethoven 250 celebrated with Midori and players from Lucerne Festival Strings performing all-Beethoven concert, and pianist John Lill returns with four Beethoven sonatas
Read more
15/11/2019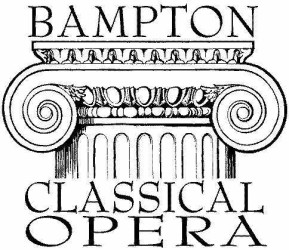 BAMPTON CLASSICAL OPERA 2020 – Christoph Willibald Gluck's Paris and Helen (1770)
Performances:
Gardens at The Grange, Bampton, Oxfordshire: Friday 17, Saturday 18 July
(please note change of venue)
The Orangery Theatre, Westonbirt School, Gloucesteshire: Monday 31 August
St John's Smith Square, London: Friday 18 September Read more
16/10/2019

Grange Park Opera's 2020 season
The 2020 season combines mainstays & eyebrow-raisers: the traditional and the unexpected. Sitting firmly in the latter category is a world première, The Life & Death of Alexander Litvinenko, promising to be one of the most discussed events of the summer.
The trump card is Ponchielli's La Gioconda, one of the grandest of all Italian grand operas, demanding an array of vocal powerhouses. The season is rounded off by La bohème and Meet Me in St Louis and on the very last night, Grange Park Opera welcomes gorgeously costumed guest artists from The Royal Ballet. Read more
04/10/2019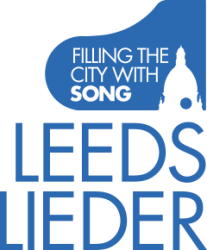 Leeds Lieder announces 2019-20 Concert Series and advance information about 2020 Festival Read more
02/06/2019
Edinburgh Sunday Classics 2019-2020
For some years, the series of international orchestral concerts, traditionally held on Sunday afternoons, has been a highlight in Edinburgh musical life. The season follows the Edinburgh International Festival maintaining a cultural level emphasizing the status of Scotland's capital as the center of Scottish arts and music.
The series allows an opportunity for Edinburgh music lovers to compare the standards of the nation's national orchestras with the best international ensembles. In the season starting in October are several well-known 'friends' who have visited in past years, and several orchestras who offer something quite fresh for Edinburgh audiences. Read more
28/05/2019
Magnificent Casting and Staging Herald Chicago's 2020 Ring Cycles
It is not just one more Ring, but a stellar cycle with world-class performers and top-notch staging: Lyric Opera of Chicago's 2019–2020 season features Wagner's magnum opus between 13 April and 3 May 2020 — three sequences of the four operas. This is a rare opportunity to hear Wagner's epic as he intended, on consecutive nights during a single week, and the first time to view Lyric's new and engaging production in its entirety. Read more