14/05/2019
Bregenz Festival 2019
This year's Bregenz Festival (the 74th in its history) brings us, as its main open-air opera, Verdi's Rigoletto. There will be 25 performances starting on 17th July and ending on 18th August. Massenet's Don Quichotte is also showcased, with just three performances inside the Festspielhaus, on 18th, 21st and 29th July.
03/05/2019
City of Birmingham Symphony Orchestra launches centenary celebrations with ambitious 2019-2020 season
Full season details CLICK HERE Read more
18/04/2019
15th Musikfest Berlin from 30 August to 19 September 2019
Musikfest Berlin 2019: Hector Berlioz and European Modernism
Musikfest Berlin, hosted by Berliner Festspiele in cooperation with the Foundation Berliner Philharmoniker, has published its programme. Book your tickets now click here. Read more
17/04/2019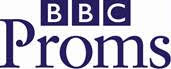 FROM HILDEGARD OF BINGEN TO HIP-HOP – SIR HENRY WOULD BE PROUD!
Unveiling the 2019 BBC Proms
Friday 19 July – Saturday 14 September 2019 Read more
14/04/2019
Season Preview: 2019-20 Tonhalle Orchestra Zurich
This is the first season with Paavo Järvi as Chief Conductor and will clearly have a strong Nordic flavour, just as one would expect: Järvi will conduct (and record) all Tchaikovsky's symphonies. To open the season (2,3 and 4 October), Sibelius's epic Kullervo. And, as part of the Zurich Festival, a Shostakovich First Symphony, with the Elgar Cello Concerto in the first half (soloist Steven Isserlis). Järvi will also conduct Nielsen's Second Symphony as part of his newly formed Conductors' Academy (which he has started in his home town of Pärnu, Estonia). The season ends (19 and 21 June 2020) with a semi-staged performance of Fidelio. Read more
07/04/2019
Season Preview: Zurich Opera House 2019/2020 Read more
06/04/2019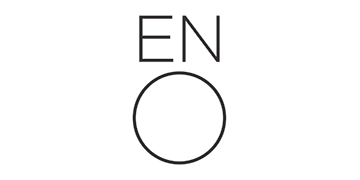 English National Opera announces 2019/20 Season Read more
21/03/2019
English National Ballet
2019-2020 Season
English National Ballet says 'Thank You' as it celebrates its 70th Anniversary
Akram Khan to create second full-length production for English National Ballet
Le Corsaire returns with performances at Milton Keynes Theatre and the London Coliseum
Christopher Wheeldon's Cinderella to be performed in Manchester and Southampton
The Company's first full Season after moving to their new home at London City Island
Mayor of London awards £1million grant through his Good Growth Fund to support English National Ballet's 'Bridging Neighbourhoods – Growing Talent' project
English National Ballet appoints first Medical Director to maximise the benefits of the new building's state-of-the-art fitness and rehabilitation facilities