02/02/2018
LA OPERA IN 2018/2019 Read more
01/02/2018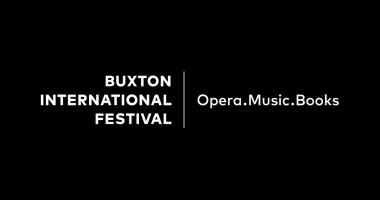 Buxton Festival Announces Michael Williams as New CEO
Michael Williams, who is currently Managing Director of Cape Town Opera, (CTO), will take up his new post in Buxton in April 2018. Read more
23/01/2018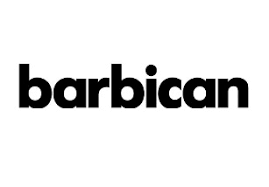 The Barbican announces its 2018/19 classical music season
At the core of the Barbican's 2018/19 classical music season ambitious programme are the Centre's Resident Orchestra: the London Symphony Orchestra; Associate Orchestra: the BBC Symphony Orchestra; and the Barbican Associate Ensembles the Academy of Ancient Music and Britten Sinfonia, alongside the Barbican's own-curated concert series, Barbican Presents.  The Australian Chamber Orchestra returns as the Barbican's newly appointed International Associate Ensemble at Milton Court. Throughout the season, Barbican programmes will be supported by creative learning work and through close collaborations with the Guildhall School of Music & Drama. Read more
13/12/2017
Chamber music St James' Piccadilly
The great Christopher Wren-designed Church of St James' Piccadilly will host a brand new annual series of chamber music concerts from 2018: The Piccadilly Chamber Music Series launches on January 26th 2018 at 7.30pm with a concert given by LSO violinist Rhys Watkins, international cellist Rowena Calvert and concert pianist Warren Mailley-Smith. Read more
12/12/2017
Opera Buenos Aires 2018 – A Mixed Bag 
The Teatro Colón's 2018 season comes from a new team with Enrique Arturo Diemecke now the artistic and production director-general, and with it some reorganisation and innovation of activities.
Numerically the season is about the same as 2017, taking into account cancellations/postponements and with the change of an oratorio in place of an opera to make seven operas and the oratorio and also three chamber operas. Read more
16/11/2017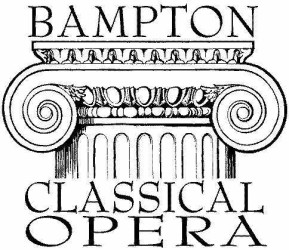 BAMPTON CLASSICAL OPERA 2018 – 25TH ANNIVERSARY SEASON
Bampton Classical Opera was founded in 1993 by its artistic directors, Gilly French and Jeremy Gray, and the 2018 season will mark the company's 25th anniversary. Bampton has built a national reputation for breathing new life into little-known works of the classical period, in inventive and accessible productions of exceptional musical standards, with some of the best of the country's young singers. Their staged operas are always sung in English, often in their own lively new translations, and the company is committed to relaxed, accessible opera at affordable prices. Read more
15/11/2017
Preview of the 2018 Lucerne Summer Festival – 17th August to 16th September
The festival theme of 'Childhood' will highlight works by composers related to childhood, programmes for young concertgoers, and the 'child prodigy' phenomenon.
Riccardo Chailly and the Lucerne Festival Orchestra will devote themselves to music by Stravinsky and Mozart, Ravel and Debussy, Wagner and Bruckner; Lang Lang will be the soloist for the opening concert.
'Kosmos Stockhausen' – a retrospective of the composer Karlheinz Stockhausen – will mark his 90th birthday. The Lucerne Festival Academy, together with Peter Eötvös, Lin Liao, David Fulmer, Gergely Madaras, Sir Simon Rattle, Matthias Pintscher, and Duncan Ward, will perform Inori, Gruppen, and other works. Sir Simon Rattle will conduct Ravel's L'Enfant et les Sortilèges.
Fritz Hauser will be composer-in-residence; the cellist Sol Gabetta and the director Dan Tanson will appear as 'artistes étoiles'. Read more
15/09/2017
Psappha's 2017-18 Season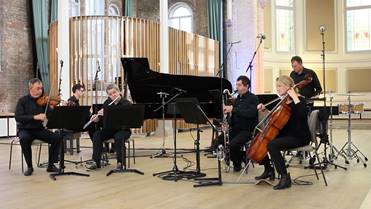 Psappha, Manchester's professional contemporary classical music ensemble, launches its 2017-18 season on 26 Octobe at Hallé St Peter's, Ancoats, with two UK premières; Sarah Kirkland Snider's Penelope and Molly Joyce's Rave. Read more