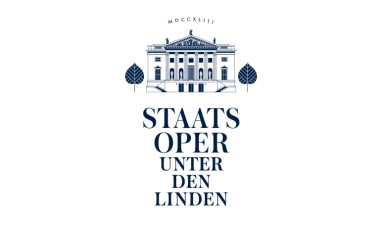 The 2020/21 season at the Staatsoper Unter den Linden
In these difficult times, the Staatsoper Unter den Linden wants to look ahead, and we are pleased to present our program for the 2020/21 season today. Restlessness is the word which guides the 2020/21 season: Restlessness urges humans on and prevents them from standing still. Restlessness engenders dynamics. Calm and motion are closely interlinked, though. Inherent calmness must not be confused with being at a standstill. Calm is inconceivable without motion and vice versa. Retardation or slowing down can bring about progress and change, too. Who would have thought that in the present situation this keyword for the season would become more relevant than ever before?
Due to the developments caused by the corona pandemic after the printing deadline of the season brochure, adjustments have to be made to the season 2020/21 of the Staatsoper Unter den Linden. This concerns the following productions:
• CHOWANSCHTSCHINA: The production will not be presented in 2020/21, a revival of Verdi's MACBETH will now take place on the scheduled dates.
• IDOMENEO: The scheduled revival will be the premiere, with slight changes in the schedule.
• COSÌ FAN TUTTE: Whether the production can take place as a premiere on the planned revival dates in 2020/21 is currently still being examined. This information will be announced in time before the early start of advance sales for subscriptions and FESTTAGE cycles on 25 April 2020. (We will inform you about the exact (date) changes on staatsoper-berlin.de.)
The ticket sales for all performances of the 2020/21 season begin on Saturday, 16 May 2020. Ticket sales for subscriptions and the FESTTAGE cycles start as early as on 25 April 2020. Friends of the Staatsoper, subscribers and holders of a StaatsopernCard are entitled to buy tickets for all performances early, starting on 9 May 2020. For more information, please CLICK HERE.