27/04/2017
ENGLISH NATIONAL OPERA ANNOUNCES ITS 2017/18 SEASON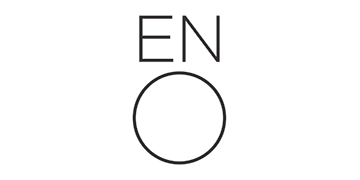 Website – www.eno.org
ENO's 2017/18 season features four new productions and five revivals at the London Coliseum, supported by a number of projects in other venues
Daniel Kramer directs his first opera as ENO Artistic Director, a new production of La traviata starring Claudia Boyle in her role debut as Violetta
Martyn Brabbins begins his first full season as ENO Music Director, conducting performances of Marnie and The Marriage of Figaro
ENO presents the world premiere of Nico Muhly's latest opera, Marnie, directed by Michael Mayer and conducted by Martyn Brabbins
A new production of Verdi's Aida opens the 17/18 season, conducted by Keri-Lynn Wilson. After sell-out performances of his Olivier Award-winning Akhnaten, Phelim McDermott returns to direct [For a review of the season's opening performance CLICK HERE]
Cal McCrystal directs a new production of Gilbert and Sullivan's Iolanthe, starring ENO Harewood Artist Samantha Price in the title role alongside ENO favourites Andrew Shore and Yvonne Howard
Regent's Park Open Air Theatre and ENO present a new production of The Turn of the Screw, directed by multiple Olivier Award-winner and Artistic Director of the Open Air Theatre, Timothy Sheader. ENO Mackerras Fellow Toby Purser conducts
Revivals of audience favourites include Jonathan Miller's The Barber of Seville, Richard Jones's Rodelinda, Phelim McDermott's Satyagraha, Robert Carsen's A Midsummer Night's Dream and Fiona Shaw's The Marriage of Figaro
A raft of exciting British conductors new to ENO includes Leo McFall, Alexander Soddy and Hilary Griffiths. Keri-Lynn Wilson and Karen Kamensek return after acclaimed debuts in the 2014/15 and 2015/16 seasons respectively
Over 93% of cast and conductors in the 2017/18 season are British born, trained or resident. Rodelinda, Iolanthe and Satyagraha all feature casts that are entirely British born, trained or resident
More than 15 principal roles across the 17/18 season will be taken by current or former ENO Harewood Artists.
Over 39,500 tickets are available for £20 or less across the 17/18 season (500 for every performance)
07/04/2017
Season 2017/18 at the Royal Opera House
The Royal Opera House's annual announcement of its coming season brought presentations from all the Garden's big guns. This was the first time a presentation had been given by Oliver Mears, the new Director of Opera (although given the long planning involved in these things, he was reticent to give a date at which his own stamp will be evident). Chief Executive Alex Beard was there, as was Sir Antonio Pappano, Deborah MacMillan (widow of Kenneth MacMillan), Kevin O'Hare (Director of The Royal Ballet) and Sarah Crabtree (senior producer).
The 2017/18 season is an exciting one, ranging from the world premiere of George Benjamin's Lessons in Love and Violence (on the back of the success of Written on Skin and again with Martin Crimp as writer and Katie Mitchell as director; May 2018) through new productions of Lohengrin and Semiramide – and Carmen and Bohème – to the exciting announcement of a staging of Janáček's From the House of the Dead. Read more
21/03/2017
The Cleveland Orchestra's 100th Season
How many orchestras could draw 1,200 people to their concert hall without the ensemble even taking the stage? The Cleveland Orchestra can—and did—when they announced their centenary season with a gala event at Severance Hall on Friday, March 17. Along with the news were speeches from music director Franz Welser-Möst, executive director André Gremillet, the newly appointed president Richard K. Smucker, and orchestra musicians Massimo La Rosa (principal trombone), Martha Baldwin (cello), and Joshua Smith (principal flute), and celebratory short films. Read more
09/03/2017
Zurich Opera in 2017/2018
06/03/2017
BOOKING OPEN FOR LONGBOROUGH FESTIVAL OPERA 2017
General booking is now open for Longborough Festival Opera 2017: from 10am on Monday 6 March keen opera fans can purchase sought-after tickets to this hidden gem of the Cotswolds.
For its 2017 season, Longborough presents a revival of Wagner's Tristan und Isolde, plus three new productions. Director Orpha Phelan and designer Madeleine Boyd, winners of the 2016 Best Opera Production award at the Royal Danish Opera, make their Longborough debuts with Beethoven's Fidelio; Thomas Guthrie returns to direct Mozart's The Magic Flute in the 300th anniversary of the founding of the Freemasons; and Gluck's Orfeo ed Euridice is Longborough's Young Artist production for 2017, uniting emerging singers and players. Read more
22/02/2017
Lucerne Summer Festival – from 11 August to 10 September 2017 Riccardo Chailly and the Lucerne Festival Orchestra will devote themselves to symphonic programmes featuring works by Mendelssohn, Strauss, Stravinsky, and Tchaikovsky. Read more
11/02/2017
Southbank Centre announces a global, future-focused 2017/18 Classical Music Season, reflecting the changing landscape of classical music
 Southbank Centre today launches its 2017/18 Classical Music Season, with its four internationally-renowned Resident Orchestras the London Philharmonic Orchestra, Philharmonia Orchestra, London Sinfonietta and the Orchestra of the Age of Enlightenment. Together with Southbank Centre's family of Associate Orchestras – Aurora Orchestra, BBC Concert Orchestra, Europe's first BME orchestra Chineke! Orchestra and the National Youth Orchestra of Great Britain – the new season puts innovation and new music at the front and centre, with an international outlook that reflects the world today. Read more
11/02/2017
The Barbican announces its 2017–18 classical music season
The Barbican today announces its 2017–18 classical music season. At the core of the unparalleled programme are the Centre's Resident Orchestra, the London Symphony Orchestra, Associate Orchestra, the BBC Symphony Orchestra, and the Barbican Associate Ensembles the Academy of Ancient Music and Britten Sinfonia. Barbican International Associates, the Los Angeles Philharmonic and the Leipzig Gewandhaus Orchestra return to the Centre this season. Read more