18/01/2017
GARSINGTON OPERA ANNOUNCES EXTENDED SEASON – 1 June to 30 July 2017

For the first time in its history, this summer Garsington Opera will present four productions as well as a large community opera. 2017 also sees the arrival of the Philharmonia Orchestra for one opera production each season for the next five years. This year the festival offers Handel's seductive masterpiece Semele, Debussy's enigmatic Pelléas et Mélisande, Mozart's Le nozze di Figaro, Rossini's Il turco in Italia and will conclude with Silver Birch, a large-scale work for a professional cast with local community participants of all ages, commissioned by Garsington Opera, from leading British composer Roxanna Panufnik and librettist Jessica Duchen. Read more
17/01/2017
The Barbican announces its 2017–18 classical music season

The Barbican today announces its 2017–18 classical music season. At the core of the unparalleled programme are the Centre's Resident Orchestra, the London Symphony Orchestra, Associate Orchestra, the BBC Symphony Orchestra, and the Barbican Associate Ensembles the Academy of Ancient Music and Britten Sinfonia. Barbican International Associates, the Los Angeles Philharmonic and the Leipzig Gewandhaus Orchestra return to the Centre this season. Read more
11/01/2017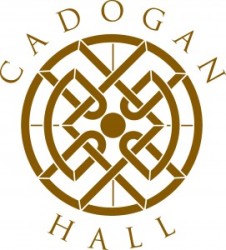 Cadogan Hall and Royal Philharmonic Orchestra announce exclusive collaboration with Octava
Cadogan Hall and the Royal Philharmonic Orchestra (RPO) announce their collaboration with Octava, exclusive to the Orchestra's Symphonic Soundscapes: The Music of Prokofiev and Sibelius series. Octava is a digital app that delivers real-time programme notes to audiences' mobile devices during concerts that aims to introduce new audiences to classical music to enhance their concert experience.  Read more
10/01/2017
Aldeburgh Festival 2017: 9 – 25 June 

 Highlights include:
50th anniversary of Snape Maltings Concert Hall
A new production of Britten's A Midsummer Night's Dream directed by Netia Jones
First ever Snape Maltings performance of Billy Budd
Featured composers in 2017 are Bill Fontana, Olga Neuwirth and Jörg Widmann
13 World premieres at the festival including a new work for soprano and ensemble by Oliver Knussen
Residencies from Belgian ensemble Vox Luminis & sitarist Nishat Khan
Poulenc's La Voix Humaine set in a local house near Snape Maltings
City of Birmingham Symphony Orchestra with Mirga Gražinytė-Tyla making her debut at the Festival
31/12/2016
The Grange Festival announces major new events for its first season from 7 June – 9 July 2017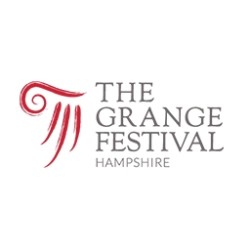 The Grange Festival's Artistic Director Michael Chance, today announced two new performances – Verdi's Requiem and a 'Celebration of the Music of Rodgers and Hammerstein and Rodgers & Hart with The John Wilson Orchestra' – for the first season of the UK's newest country-house opera festival in June and July 2017.
These events are in addition to the three new opera productions – Monteverdi's Il ritorno d'Ulisse in patria, Bizet's Carmen and Britten's Albert Herring – already announced. Read more
11/12/2016
Opera Buenos Aires 2017
A late in the year announcement for the Teatro Colón's 2017 season revealed some surprises and a focus on co-productions, along with some bigger 'names' than has been the tendency in recent years.
2017 will have the same number of operatic productions as 2016, namely nine. But unlike the current year, they are all part of the subscription series. And for visitors it must be noted, ticket prices are now very much up with likes of, if not exceeding, Covent Garden. Read more
30/11/2016

Chipping Campden Festival Honours Monteverdi and Other Leading Composers (14-27 May 2017)
As we experience the first frosts of winter it is always a comfort to know that the cold weather will not last and that in six months' time we shall be enjoying the Chipping Campden Music Festival – the 16th. Read more
29/11/2016
Investec Opera Holland Park announces casts for 2017 season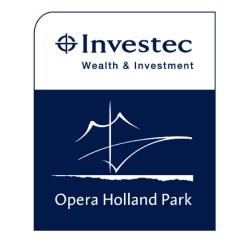 Opera Holland Park's 2017 casts will feature longstanding Opera Holland Park (OHP) performers, house debuts from established names, and emerging talent, including many young British performers who have benefitted from OHP's Young Artists Scheme.
The season will open with Puccini's La rondine, which celebrates its centenary in 2017. The swallow of the title, Magda, will be played by Elizabeth Llewellyn, who has previously appeared at OHP as the Countess in Le Nozze di Figaro (2011) and Fiordiligi in Così fan tutte (2012). The Armenian soprano Tereza Gevorgyan makes her OHP debut as Lisette and David Stephenson, who played Sharpless in OHP's 2013 production of Madama Butterfly, returns as Rambaldo Fernandez. The production also features Stephen Aviss and Alice Privett, who trained on the Young Artists Scheme at OHP in 2016. Matthew Waldren – now Mackerras Fellow at English National Opera – will be conducting, and Martin Lloyd-Evans directing, both OHP stalwarts; and takis, who designed the sparkling Die Fledermaus in 2016, will return. Read more