United States Wagner, Beethoven, Mozart, Barber: Hélène Grimaud (piano), San Francisco Symphony / James Gaffigan (conductor), Davies Symphony Hall, San Francisco. 25.4.2019. (HS)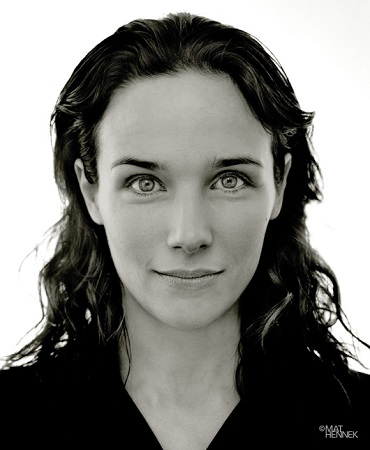 Wagner — Good Friday Spell (Parsifal)
Beethoven — Piano Concerto No.4 in G major
Mozart — Symphony No. 31 in D major, 'Paris'
Barber — Symphony No.1
On a concert featuring familiar works by Richard Wagner, Wolfgang Amadeus Mozart and Ludwig van Beethoven (and pianist Hélène Grimaud) who would have expected a seldom-heard short symphony by Samuel Barber would sweep them all aside and take pride of place?
That is what happened Thursday afternoon in the first of three performances of this program by the San Francisco Symphony. James Gaffigan, who served as associate conductor of the orchestra from 2006 to 2009, clearly felt the need to champion  Barber's Symphony No.1, making it easily the most exciting element on the menu. Conductor and orchestra relished the broad gestures of the opening phrases, the moods shifting from outwardly dramatic to inwardly lyrical, the composer's flair for melodic invention, and most impressively — and superbly — timed buildups to big climaxes.
The symphony was among Barber's first works to gain international currency. The 25-year-old composer completed it in 1936 in Rome, where it was performed the day before the Pro Arte String Quartet debuted his String Quartet (and its now-superfamous Adagio). Barber revised the symphony in 1942, after it had already been performed by the Cleveland Orchestra, New York Philharmonic, London Symphony Orchestra and Vienna Philharmonic. (The latter's 1937 performance was the first symphonic work at the Salzburg Festival by an American composer.)
The San Francisco Symphony had played it only once before, in January 1963. The freshness and vitality of Gaffigan's reading here argued strongly for bringing it back in the future.
The rest of the evening was less enthralling. Beethoven's Piano Concerto No.4 never achieved liftoff. Grimaud started off with a soft tone and beautifully shaped opening chords, and Gaffigan followed with the orchestra at a stately pace. But then contrasts never developed in tempo, articulation or dynamics — or gained momentum — either by pianist or conductor. For her part, Grimaud's articulation lacked crispness in the florid writing, especially in the cadenzas. The Andante hummed gently rather than singing with intensity.
To open the concert, the Good Friday Spell sequence from Wagner's Parsifal boasted smoothly polished legato playing from all hands, emphasizing richness of tone. The pace never flagged, but where was the magic this music is capable of — something a 'spell' should do?
Mozart's 'Paris' Symphony followed intermission with foursquare playing that felt like it was making up for what was lacking in the Beethoven. Mozartian elegance was missing.
But then came the Barber, which reminded us what an orchestra do with a symphony it can sink its teeth into. And the audience relished it, too.
Harvey Steiman