United Kingdom BBC PROM 52 – Mozart, Tchaikovsky, Wigglesworth and Stravinsky: Marc-André Hamelin (piano), Britten Sinfonia / Ryan Wigglesworth (piano/conductor), Royal Albert Hall, London, 28.8.2019. (AS)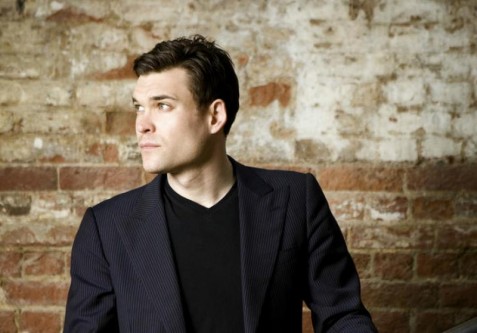 Mozart – Concerto for two pianos in E flat, K365
Tchaikovsky – Orchestral Suite No.4, Op.61 Mozartiana
Wigglesworth – Piano Concerto
Stravinsky – Le baiser de la fée – Divertimento
This was a cleverly devised programme, firstly to display Ryan Wigglesworth's credentials as a composer, conductor and pianist and secondly to show how two composers paid homage to predecessors – Tchaikovsky to Mozart, and Stravinsky to Tchaikovsky. So, it seemed logical to start the evening with music by the composer who was the subject of Tchaikovsky's homage, in the shape of Mozart's E flat concerto for two pianos. This was given a delightful performance by Hamelin, Wigglesworth and the excellent orchestra – Wigglesworth directing from the keyboard as and when his piano part permitted him to do so. Ensemble between the two soloists was pretty well immaculate, and each matched the other's style perfectly. All the tempi seemed just right and throughout the performance there was an engagingly vivacious, bouncy quality in the playing and an attractive warmth of feeling.
Then we heard Tchaikovsky's tribute to Mozart, rarely played and the first Prom performance since 1963. The work consists of four transcriptions, three from piano pieces, and the third based on Liszt's piano transcription, entitled A la Chapelle Sixtine, of Mozart's Ave verum corpus. This three-composer concoction is rather more ornate than the other more movements, and sounds slightly odd in the context of the other three respectful orchestrations, of which the last is the most extended, being a transcription of Mozart's Theme and [10] Variations on an aria from Gluck's opera La rencontre imprévue. As a whole it is a sympathetically recreated sequence, charming and very easy on the ear. Apart from a slightly indistinct start to the opening 'Gigue', the performance under Wigglesworth was ideally sensitive and light of spirit.
After the interval came the first performance of Wigglesworth's Piano Concerto. Though Hamelin gave an expert rendering of what sounded to be a most difficult part, much of the interest in this work seems to be in the orchestra, both so far as invention and expert scoring are concerned. The concerto is in four movements, bearing conventionally straightforward titles – Arioso, Scherzo, Notturno and Gigue – but the music has intriguing complexities of texture, colour and rhythm. The style is largely atonal and there are echoes of Berg, mid-period Schoenberg and late Stravinsky. If the work doesn't really break any new ground, it is accomplished, confidently presented and interesting.
Finally, we heard Stravinsky's tribute to Tchaikovsky. I am sure that many listeners enjoyed Wigglesworth's performance, but to me, with memories of recordings by such as Stravinsky himself, Ansermet and Reiner in mind, it seemed out of style. The conducting was not rhythmically sharp enough for music that was written to accompany dancers: it was too soft-grained and most of the tempi were a little too fast. Though Stravinsky is respectful to his older compatriot, he imposes a certain deadpan wit on the music, a slightly ironic quality mixed with objective clarity and elegance, with a hint of pugnacity in the faster numbers. These elements were entirely missing in Wigglesworth's performance, which was too expressive, too romantic – much more Tchaikovsky than Stravinsky. But in its own way it was nicely played.
Alan Sanders