Gregor Tassie talks to Sofia Opera's Iordanka Derilova about her career and her return to performing in Bulgaria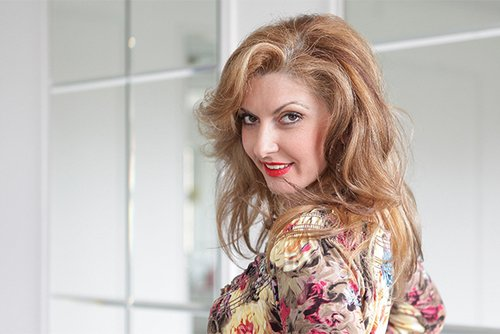 One of the highlights of the recent Sofia Ring cycle was the outstanding performance of the dramatic soprano Iordanka Derilova – both for her superb vocal talents and her complete characterisation as Brünnhilde. I had seen her Brünnhilde before in the Blu-ray recording of the first Sofia Ring in 2013, of which I wrote, 'Derilova as Brünnhilde displays extraordinary stamina and vocal strength, and acting make her the star of the show.' I was surprised that I had not heard her before, yet the Kammersängerin – who is the leading soprano in Dessau, has been singing on some of Europe's finest theatres since 1998.
Since 2003 Iordanka has been with the Anhaltischen Theater Dessau. She made her professional debut in Burgas as Elisabetta in Don Carlos and later at the Sofia Opera and other theatres in Bulgaria. In 1998, she debuted at the State Opera in Prague. She has performed in opera theatres in Italy, Switzerland, Austria, Holland, Lithuania, Cyprus, Qatar, Turkey, Russia, Poland, Czech Republic, Slovakia and Germany. Iordanka made her debut in Dessau as Isolde in Tristan und Isolde, for which she was nominated as 'Singer of the Year' by the magazine Opern Welt. Among her other nominations are the Premio di Aida in Salerno in 2005 and the Theaterpreis Theo.
Central roles in her career have been Aida and Brünnhilde (Siegfried and Götterdämmerung) and the roles of Turandot, Lady Macbeth, Elektra, Tosca, Abigaille (Nabucco), Amelia (Un ballo in Maschera), Odabella (Attila) and Ortrud (Lohengrin). She has performed at the Salzburg Festspielhaus, Royal Opera House Stockholm, Teatro Massimo Bellini Catania, Bregenzer Festspielhaus, Nationaltheater Mannheim, Theater Dortmund, Hannover, München (Gasteig) and at the Summer Festival St Margarethen, Opéra de Massy, Barcelona's Palau de la Musica and the Festspielhaus Füssen.
Derilova was awarded the Theaterpreises 'Thalie' as the best singer in 2015 in the Czech Republic. In seasons 2016 – 2018 she was engaged as Lisa in The Queen of Spades at Theater Chemnitz and at the Nationaloper Ostrava as Katerina Ismailova in Lady Macbeth von Mtsensk. Das Theater Enschede in Holland engaged her for 2018/2019 as Marietta in Die tote Stadt.
In the 2022/23 season, Iordanka added new roles to her repertoire when she was Nyssia in Alexander Zemlinsky's Der König Kandaules, and the Marschallin in Der Rosenkavalier, and as Cio-Cio-San in Madama Butterfly. She is also in demand in chamber recitals. In the final opera in the 2023 Sofia Ring cycle, Derilova was supreme; as I wrote of her performance, 'the greatest singing of the night was from the Brünnhilde of dramatic soprano Iordanka Derilova whose singing and acting was truly world-class.'
I met with Iordanka following the closing opera of Götterdämmerung in July.
Gregor Tassie: I must thank you for your terrific singing and performance in Götterdämmerung. It was the finest performance of this role that I have heard, and memorable as this is one of my favourite operas, and the role is so difficult. I admired your first Brünnhilde on video, but this time, it was even better. I know that this is the first time you have returned to Bulgaria for some time. How do you like working in Sofia after so many years throughout the rest of Europe?
Iordanka Derilova: First of all, let me thank you profusely for the wonderful words of appreciation! I live abroad in the past 25 years having been first in Prague and as of 2003 in Germany. I always like coming back to Bulgaria. I am very glad that after the pandemic I can now sing again on my native stage at the invitation of Maestro Kartaloff. He invited me for two roles (Brünnhilde and Cio-Cio-San) with which I also celebrated my thirtieth jubilee on stage. And the best surprise that made me very happy indeed was that academician Kartaloff awarded me with the title of Honorary Member of the Sofia Opera.
GT: Can you tell me why you wanted to become a singer?
ID: It suddenly came by itself as if something touched me inside leading me down the singing alleyway. First, from the very tender age of four my mother ushered me into ballet schooling, then I passed through various sports, till my desire to sing and become a singer surely emerged. Then I was accepted in the Lyubomir Pipkov Musical School in Sofia, [and later] graduated from the Pancho Vladigerov Musical Academy, and then specialised with the eminent Bulgarian singer Alexandrina Milcheva at the Boris Christoff Academy in Rome.
GT: It was in the Italian capital that many young Bulgarian singers have been able to gain tuition from Christoff's students and who have had major careers in Europe and America.
ID: Oh yes, our Bulgarian singers with their wonderful voices are known by everyone the world over and they are far from few such as Ghena Dimitrova, Raina Kabaivanska, Anna Tomowa-Sintow, Nikolai Ghiaurov and many more. I cannot single out any favourite of mine as one can always learn something from everyone.
GT: When I asked Iordanka about her favourite foreign singers, there was no doubt about who is her first choice.
ID: Indeed, there are many good singers I cannot list them all, but my idol persistently is Maria Callas. She possesses everything a singer must have to be unique – voice, artistry, incredible charisma, singing mastery, musicality, and attractiveness. By and large a talent and merits just not gifted to everyone.
GT: When I mentioned the complex role of Brünnhilde – one of the most difficult roles in opera and uniquely in Götterdämmerung – I asked how this role came to her and how she approaches this challenging role. Does she like this part?
ID: Oh yes, of course. This is one of my favourite roles in Wagner's repertoire which is not small at all. This is a role which totally matches me. My debut was in my theatre in Dessau that I work with where we did a very different and interesting production of the Ring in which I performed all subsequent parts of Brunnhilde within the tetralogy. Then in 2013 Maestro Kartaloff also invited me to participate in his new staging of the Ring which was phenomenal. I have also sung in the Ring production in the Chemnitz Theatre. Now I was also very happy that Maestro Kartaloff invited me for his new reading of the tetralogy that gave me enormous satisfaction. I feel a very close affinity to Brunnhilde both in the singing and this character's temperament which totally matches me and I feel as a being absolutely in my own waters.
GT: How did you like Plamen Kartaloff's new production of the Ring?
ID: I was immensely glad when I got the invitation – as I said earlier – it is always a great pleasure to sing Brünnhilde. The conception idea totally suited me with the new scenography, with the new costumes and overall, with the whole creative notion and the presentation of the characters. It was wonderful, at an absolutely high level!
GT: What did you think of the conductor, Constantin Trinks?
ID: [He is] A wonderful conductor and a wonderful musician who knows what he wants and demands it. This is notably impressive and it was my greatest pleasure to make music together with him. When you have such a conductor in front of you, the emotion and assurance stimulated is incredible. Then the singer can indeed reveal every expression and make the role very strong and impressive. I shall be very glad to work together again with him.
GT: My final question touched on what Iordanka's future plans are on stage?
ID: My performance in the role of Cio-Cio-San in Madama Butterfly with a Korean ensemble on the open-air stage at the Belogradchik Rocks [on the slopes of the Balkan Mountains] is imminent. In the Dessau Theatre we also have staging of the same opera at the beginning of September, then the premiere of Wagner's Tristan and Isolde is forthcoming, followed Donna Elvira in the premiere of Mozart's Don Giovanni, Opera galas, other concerts and surely, I shall sing again on the stage of the Sofia Opera.
Click here for the review of the first Sofia Ring on MusicWeb International in April 2023
Click here for the review of Götterdämmerung in July 2023