Historical Echoes in Cargill and BBCSO's 70th Anniversary Song-Fest
28/08/2017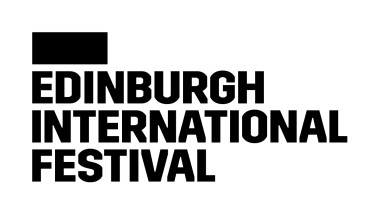 United Kingdom Edinburgh International Festival 2017 (14) – 70th Anniversary Celebration Concert: Karen Cargill (mezzo), BBC Scottish Symphony Orchestra/Martyn Brabbins (conductor), Usher Hall, 27.8.2017. (SRT)
Bliss – Edinburgh Overture
Shostakovich – Lady Macbeth of Mtsensk Suite
Vaughan Williams – Fantasia on a Theme of Thomas Tallis
Mahler – Three Rückert Songs
Bigham & Fox – Staffa
Ravel – Daphnis & Chloë, Suite No. 2
Johann Strauss II – Emperor Waltz
This programme might look more like a dog's dinner than a smorgasbord, but there's method to it, and the programme book links each item to a point in the history of the Edinburgh Festival. This year the festival has been reflecting carefully back on its history, and that reached a climax with this closing concert. Bliss's Edinburgh Overture was written for the 1956 festival, while Shostakovich's Lady Macbeth suite got its premiere during the 1962 festival in the composer's presence and, bringing things bang up to date, Staffa – by Gerald Fox and Ned Bigham – is an audiovisual piece composed for this year. As with the opening concert, however, the strongest link is to that first festival in 1947. L'Orchestre des Concerts Colonne played the Daphnis & Chloë suite in 1947, and the Vienna Philharmonic played the Tallis Fantasia and Emperor Waltz with Bruno Walter. Famously, they also performed Das Lied von der Erde with Kathleen Ferrier, and it was in tribute to that partnership that Karen Cargill performed three of Mahler's Rückert songs.
It just about worked, though it felt half-baked at times and, when you consider what was available, some of the choices seemed a little random! Bliss's Edinburgh Overture, for example, was clearly chosen only for its historical link – it's not a brilliant piece, despite being capably constructed – and why should Daphnis & Chloë in particular stand out from the other 1947 offerings? There was a slightly half-hearted attempt to provide some coherence through some video footage and talking heads, narrated by the BBC's Jamie MacDougall, and what they had was interesting enough. They spoke to early festivalgoers (cue much audience chuckling at some of the images of Edinburgh ladies drinking their tea in 1947), former directors like Jonathan Mills and Robert Ponsonby, and they had a clip of Rudolf Bing, the mind behind the first festival, who fired off a typically acidic comment in praise of Edinburgh as a destination, claiming that "no money on earth could make Liverpool into a festival city". Ouch!
Strangely, though, there was only one artist in the set (Edinburgh-born pianist Malcolm Martineau), and the footage dried up in the middle of the concert for no particular reason. Director Fergus Linehan came on at the end, in a classy touch, to say thank you to the audience and, in particular, several of tonight's audience members who had been there in 1947. Martyn Brabbins and the BBCSSO did a sterling job with the material, including a gorgeous Tallis Fantasia with the quartet performing at the back of the hall, and an Emperor Waltz replete with Viennese charm. Oddly, however, Karen Cargill performed two of her three Rückert Lieder transposed down. That must have been her own choice, but to me that didn't suit her voice at all well because we missed out on her glowing top, and she sounded underpowered in the lower register.
Never mind. You can forgive a lot when it's a one-off like this. Would I have preferred the traditional closing choral blockbuster instead? Maybe, but if there's one thing Edinburgh society is good at, its slapping its own back after a job well done, and you have to let the EIF away with its own night of doing that.
Simon Thompson
Comments