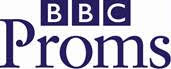 TO READ SEEN AND HEARD'S 2018 REVIEWS CLICK HERE
From Bach to Bernstein via Buckley's New York Disco
Unveiling the 2018 BBC Proms
Friday 13 July – Saturday 8 September 2018
The BBC Proms announces its 2018 season. With more than 100,000 tickets available at under £15, Promming (standing) tickets costing just £6 and half-price seats for under-18s, the Proms continues to bring the best of classical music to the widest possible audience. With world-class performances for those coming to the Royal Albert Hall and to the millions of people at home through BBC TV, online platforms and BBC Radio 3, where every note is broadcast, the Proms audience continues to grow ever wider.
Across more than 90 concerts over eight-weeks, the Proms draws the world's greatest classical musicians to London, including Kirill Petrenko with the Berliner Philharmoniker, Sir Antonio Pappano with the Orchestra of the Academy of Santa Cecilia, Rome, Daniel Barenboim with the West–Eastern Divan Orchestra, Joyce DiDonato, Joshua Bell and Yuja Wang.
The 2018 Proms marks a range of events that occurred 100 years ago. Leonard Bernstein, who was born in 1918, was one of the most influential musicians of the 20th century. His work as conductor, composer, pianist, and educationalist are explored in depth this season. John Wilson leads performances of West Side Story, arguably the best-loved musical of all time, and also his 1944 production On the Town. The bank-holiday weekend, on what would have been Bernstein's 100th birthday, will feature a Proms debut for the Baltimore Symphony Orchestra under Music Director Marin Alsop, a former student of Bernstein.
In his numerous television presentations Bernstein brought classical music to generations of new audiences. As a tribute to this work, the Royal Philharmonic Orchestra and Joshua Weilerstein explore 'The Sound of an Orchestra' in a unique event with creative direction from Gerard McBurney and projection design by Mike Tutaj. Audiences will be treated to a vivid tapestry of words, projections and music. In a similar vein, the second Relaxed Prom will offer an informal environment for all to experience a world-class music event. The Bournemouth Symphony Orchestra will be joined by its disabled-led ensemble BSO Resound and director James Rose. This Prom marks the first major UK performance by this pioneering ensemble, which is forging the way for extraordinary musicians with disability.
100 years since the end of the First World War, the Proms revisits this key period in modern history. A contemporary response by one of today's most imaginative and eclectic young composers, Anna Meredith, in collaboration with 59 Productions, sees a major new work for orchestra, choir and projections premiered on the First Night of the Proms. Jointly commissioned by the BBC Proms, 14–18 NOW and Edinburgh International Festival, Five Telegrams explores the varied forms of communication from the Front Lines and draws on the talents of both the BBC Proms Youth Ensemble and the National Youth Choir of Great Britain, who join the BBC Symphony Orchestra under the baton of their Chief Conductor, Sakari Oramo. The BBC's Orchestras and Choirs once again provide the backbone to the Proms, appearing in over a third of the concerts this season.
Anna Meredith is one of 24 women composers championed by the Proms this summer as the festival reflects on Parliament's 1918 decision to grant the vote to women aged 30 and over. Roxanna Panufnik receives the coveted Last Night of the Proms commission, as women composers feature in two of the most significant events in the classical music calendar. As part of the Proms Chamber Music series, eight women, never previously commissioned by the BBC, receive world premieres, including Laura Mvula and Bushra El-Turk.
The centenary of Debussy's death in 1918 is the launch pad for an exploration of French music. Tracing his role in shaping the 20th-century canon, some of Debussy's most influential works such as Pelléas et Mélisande and La mer appear alongside a range of repertoire by his contemporary, Ravel. The Proms also pays tribute to another French composer, Lili Boulanger, who died tragically young in the same year, aged just 24. Hubert Parry, who also died in 1918, was the composer of the Last Night favourite Jerusalem and teacher to Holst, Bridge and Vaughan Williams, and is the subject of further centenary celebrations.
As BBC Young Musician celebrates its 40th birthday, the Proms present the first ever Young Musician Prom, a gala concert bringing together over 20 of the competition's alumni, including Nicola Benedetti, Michael Collins and Sheku Kanneh-Mason. This comes alongside a celebration of the BBC Proms Inspire scheme for young composers in its 20th-birthday year, and the fourth consecutive BBC Ten Pieces Prom. A ground-breaking initiative that has already reached over 4 million people, this summer it collaborates with English Pen, an arts charity that works with young people from asylum-seeker and refugee backgrounds, and London Music Masters, an organisation focussed on reaching children and young people in London's poorest neighbourhoods. The BBC Proms Youth Choir takes up residency in the North East as it prepares for a performance of Beethoven's Ninth Symphony. Passionate about providing opportunities for young performers and encouraging the next generation of classical musicians, the BBC Proms sees over 1,500 young artists take to the Royal Albert Hall stage this summer.
David Pickard, Director, BBC Proms, says: 'I'm delighted to launch the 2018 BBC Proms, featuring more than 90 debut artists alongside many wonderful Proms regulars in 90 concerts over 8 weeks. With 42 premieres, nine Late Night Proms, and two new venues – London's Alexandra Palace and Lincoln's Drill Hall – for our 'Proms at …' series, I'm excited by the broad offering we've developed for audiences this year. We explore the many remarkable musical and artistic connections to the year of 1918, including a special celebration of works by women composers in a year which marks the 100th anniversary of women's Suffrage. We welcome over 1,500 young artists to the stage and offer the second Relaxed Prom as we continue to present world-class musical experiences for all. I look forward to welcoming new and returning audiences to the Royal Albert Hall and beyond for an unforgettable summer!'
The Proms continues to expand the breadth and diversity of its programming. From a solo recital by oud virtuoso, Joseph Tawadros to a Prom devoted to vocalist, multi-instrumentalist and YouTube sensation, Jacob Collier, this season offers a wealth of intriguing projects.
Nine Late Night Proms contain an eclectic range of musical styles that reflect the more intimate setting of these 'after-hours' events. Highlights include the Proms debut of Grammy Award-winning Senegalese singer, Youssou Ndour and his band, Le Super Étoile de Dakar, while original members of the Buena Vista Social Club come to the Royal Albert Hall stage for the first time too for 'Havana Meets Kingston', a project fusing the sound-worlds of traditional and contemporary Cuba and Jamaica. In 'New York: Sound of a City', Proms favourite Jules Buckley and a line-up of rising stars explore the current sounds on New York's streets, embracing everything from disco-punk to feminist rap. Also in the Late Night series, Sir András Schiff concludes a two-year project with a performance of Book 2 of J. S. Bach's The Well-Tempered Clavier.
There are over 90 debuts this season, notably the Orchestre de la Suisse Romande in its 100th-birtday year. Achieving widespread acclaim in recent years for their highly original interpretations, Teodor Currentzis and MusicAeterna make their Proms debut, bringing their radical approach to Beethoven to performances of his Second and Fifth Symphonies.
42 premieres will be heard across the summer. The Swedish Chamber Orchestra gives two Proms in one day, presenting Bach's six Brandeburg Concertos alongside six newly commissioned companion works by Uri Caine, Brett Dean, Anders Hillborg, Olga Neuwirth, Steven Mackey and Mark-Anthony Turnage, creating a brand-new musical cycle spanning almost three centuries.
As well as eight Monday-lunchtime chamber-music concerts at Cadogan Hall, the 'Proms at …' series returns, following its launch in 2016, matching music to three specific venues. This year the Proms returns to Camden's Roundhouse with the London Sinfonietta in its 50th-birthday year; ventures outside London to Lincoln's Drill Hall for a performance of Stravinsky's 1918 The Soldier's Tale; and Proms audiences get a first look at Alexandra Palace's Victorian Theatre as its breath-taking restoration nears completion, for a performance of Gilbert & Sullivan's Trial by Jury – written in 1875, the year the theatre was first built.
Alan Davey, Controller, BBC Radio 3, BBC Proms, BBC Orchestras and Choirs, says: 'David Pickard, the Proms team, and I are very proud of the great range of concerts we have packed into eight weeks of music-making at the 2018 BBC Proms. The BBC Orchestras and Choirs remain the bedrock of the Proms, while we welcome world renowned visiting orchestras – some – such as the Orchestra de la Suisse Romande and MusicAeterna, for the first time. Every note will be broadcast on Radio 3 and online in our usual high quality sound, and many Proms will be available in binaural sound online, allowing listeners never to miss a note and to feel as if they are fully present at these amazing musical events.  In a further innovation this year the Relaxed Prom will be accompanied by an audio description available through headsets for the blind and partially sighted live audience and across BBC Radio 3's broadcast coverage'.
Francesca Kemp, Executive Producer, BBC Proms on Television, says: 'Over 16 million people in the UK watched the BBC Proms on TV last year. With a regular and fully curated offering of concerts broadcast every weekend on the home of the Proms on BBC Four, a host of content from the wider season available on iPlayer, and Katie Derham in her role as host for the magazine show, Proms Extra on BBC Two, we hope to continue this success by showcasing the best of the season from the Royal Albert Hall and make it a truly memorable summer on TV'.
For further information, please visit the BBC Proms website: bbc.co.uk/proms.