United States Beethoven, Gordon Jacob, Mendelssohn: Soloists, Seattle Chamber Music Society, Illsley Ball Nordstrom Recital Hall, Seattle, 25.7.2018. (ZC)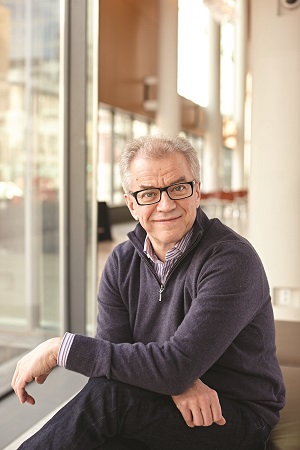 Beethoven – Piano Trio in C minor Op.1 No.3
Gordon Jacob – Quintet for Clarinet and Strings (1940)
Mendelssohn – Piano Quartet in B minor Op.3
The Seattle Chamber Music Society finished its 2018 summer festival on a strong note. Each of the three concerts for the final week showcased Osmo Vänskä, better known as the Music Director of the Minnesota Orchestra, and a clarinettist before becoming a world-renowned conductor. On July 25, for his second performance with the festival, Vänskä joined string colleagues for Gordon Jacob's Quintet for Clarinet and Strings, written in 1940, flanked by Beethoven's early Piano Trio in C minor Op.1 No.3 and Mendelssohn's precocious Piano Quartet in B minor Op.3.
Beethoven's trio evoked a young composer in the early days of formation. Violinist Yura Lee, cellist Julie Albers, and pianist Orion Weiss made refined guides, with their collective efforts making the classical contours sparkle. The allegro stormed, the menuetto danced, and the finale raced. As a whole, the piece is workmanlike: Beethoven is coming into his craft and even finding his voice. The choice of C minor for the key—a favorite of the composer—heralds the innovations he would ultimately reveal to the world in his more mature days.
In contrast to this early trio, Mendelssohn demonstrates his prodigious genius in his Op.3 piano quartet, in four movements overflowing with ideas. Jeewon Park, the pianist, impressed by carrying key themes, setting the mood for movements, and dazzling in numerous demanding passages, supported with sturdy contributions from Edward Aaron on cello and Che-Yen Chen on viola. Violinist Amy Schwartz Moretti delighted during the regrettably few passages  when Mendelssohn let an instrument other than the piano enter the spotlight.
Between Beethoven and Mendelssohn sat Gordon Jacob's sultry 1940 Quintet for Clarinet and Strings. Straddling the late romantic and early modern periods, Jacob (1895-1984) was a relatively conservative musical voice during a time of upheaval. The English composer excelled at writing for winds, and this quintet serves as a prime example. Opening with a contemplative theme offered by the clarinet, the rest of the movement unfolds with the ensemble exploring moody passages. In the middle movements, Jacob can be heard pressing more bucolic themes associated with British music moving into the modern era.
The quintet ends with an inspired theme and variations, making full use of the ensemble's varied voices and eloquently referring back to earlier moments. Vänskä and the dusky clarinet role were the focus, but the maestro was surrounded by an exceptional array of string players: James Ehnes and Erin Keefe on violins, Richard O'Neill on viola, and Ronald Thomas on cello. The five warmly blended talent and tone to create what emerged as a highlight of the society's summer chamber music series.
Zach Carstensen