United Kingdom Oxford Lieder Festival 2019 [1] – Tippett, Finzi, Schubert, Brahms, Mussorgsky, Fauré: Soloists invited by Sholto Kynoch (artistic director). Holywell Cemetery & Holywell Music Room, Oxford, 15.10 2019. (CP)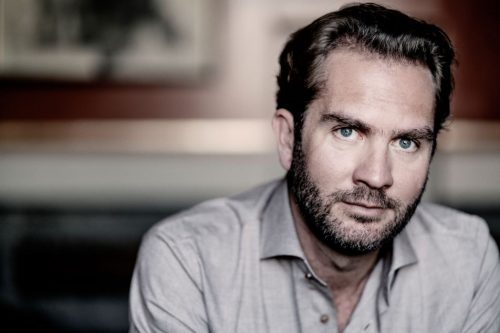 Speakers and soloists –
William Whyte – Professor of Social and Architectural History
Ben Johnson (tenor), Roger Vignoles (piano)
Helen Swift – Associate Professor of Medieval French
Doric String Quartet (Alex Redington [violin], Ying Xue [violin], Hélène Clément [viola], John Myerscough [cello])
Thomas Oliemans (baritone), Malcolm Martineau (piano)
What better place to begin The Day of the Dead than a cemetery? Day five of this year's Oxford Lieder Festival which runs until 26 October was devoted to a study of the one thing we cannot avoid – death. Why Holywell Cemetery? Amongst the ailing gravestones and memorials is the stone of Max Müller, son of the poet Wilhelm Müller whose writings became the text for Schubert's Winterreise to be performed by Roderick Williams on Monday 21 October as part of the Festival.
Our exceptional tour guide, William Whyte, helped make what could have been a damp bramble strewn walk become a delightful, entertaining mid-morning journey via the memorial to John Stainer to the Müller plot where he was buried in1900.
Holywell's gorgeous Music Room is the venue for most concert recitals. Ben Johnson and accompanist Roger Vignoles began the lunchtime recital with Tippett's Boyhood End, the cantata for tenor and piano originally composed for Benjamin Britten and Peter Pears. Vignoles overwhelmed Johnson throughout the work, forcing the tenor to strain at the top notes. A significant reduction in the sound level from the piano allowed Finzi's A Young Man's Exhortation, Op.14 to be heard by a near full-house. The ten songs are based on the only set of Thomas Hardy's poems to be conceived as a cycle rather than a set of songs. Both tenor and pianist were much more comfortable with the Finzi composition.
'Whom am I when I am dead?' asked Helen Swift at the afternoon study event in the remarkable surroundings of the Weston Library. Her exceptional delivery, her clever unobtrusive use of the microphone, her graphics carefully chosen from museum collections across France and her skill in handling questions on the subject of the legacy of death are to be applauded. She made a very difficult subject about the late-medieval proliferation of cultural representation of the dead in France come alive and held the audience attention with great success.
What is the most appropriate contribution from the Doric String Quartet on a day about death? Nothing less than Schubert's String Quartet No.14 Death and the Maiden. The foursome played with flair, drive, wonderful phrasing, infectious pace at times with smiles from Hélène Clément in support of her leader's efforts, Alex Redington. Doric are enjoying a well-deserved purple patch; their contribution to the day most definitely one of the highlights.
Festival supper is, of course, served in the vaults of University Church, Radcliffe Square, a very pleasing underground burial chamber where the many dead have been laid to rest.
Philip Ross Bullock in an introduction to Mussorgsky's Songs and Dances of Death (Pensi i pljaski smerti) for this year's Festival suggests that death transcends all borders and distinctions – age, sex, gender, class, wealth, intelligence, education, nationality, politics, language and all the rest. Thomas Oliemans with Malcolm Martineau at the piano were faced with demonstrating how to overcome this challenge. Forty-seven of Schubert's songs are based on Johann Mayrhofer's lyric poems. Oliemans began with two, 'Fahrt zum Hades', D526 ('Journey to Hades') and 'Auf der Donau' D553 ('On the Danube'). Oliemans's German is so very easy to follow, his poise and presence outstanding. At 42, Oliemans sings with great maturity, his expressive tone is admirable, and he captures the creative imagination of Schubert's songs and those by Brahms which followed, Vier ernste Gesänge (Four Serious Songs) – the liturgical work translated by Martin Luther. When Oliemans attacks the stormy sections, Martineau provides the dramatic chords in support. When Oliemans scales down his big voice to a whisper, Martineau is entirely sympathetic.
Mussorgsky's Songs and Dances of Death is considered to be one of the composer's masterpieces – a song cycle in which each song deals with death in a poetic manner. Oliemans expresses himself so very well in a Russian way when he needs to be deadly serious, at other times – the dance-like song 'Trepak' – his warm voice is impressive; he is an extraordinary talent.
Clive Peacock
For more about the Oxford Lieder Festival click here.