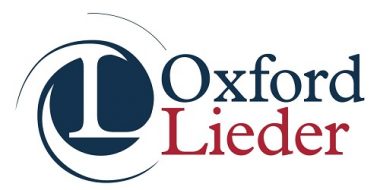 WINTER INTO SPRING: THE CHANGING SEASONS
Building on the success of its first online festival in October 2020, Oxford Lieder presents a live, online weekend of song on Saturday 27 and Sunday 28 February. Winter into Spring: The Changing Seasons offers nine events with world-class singers and pianists, and emerging stars, with a wide range of music to lift the spirits in the depths of this bleak winter and herald the coming of spring. Concerts will be broadcast live and on demand from the historic Holywell Music Room in the heart of Oxford.
Winter is the focus on Saturday 27 February: Joshua Ellicott and Anna Tilbrook perform Britten's Winter Words and songs by Schubert, while Dietrich Henschel and Sholto Kynoch perform Schubert's Winterreise. In a study event with live musical examples, in collaboration with the University of Oxford, Joanna Neilly explores Wilhelm Müller – the poet of Winterreise – as an important figure with a lasting and contemporary influence. The  young soprano Nardus Williams gives a recital of Purcell, Brahms and Walton.
Spring bursts forth on Sunday 28 February, culminating in Tara Erraught's recital with Dearbhla Collins, featuring spring songs by Wolf, Brahms, Dvořák and Quilter. Philip Bullock examines the Russian 'thaw' following the death of Stalin in March 1953, with music performed by Helen Charlston, Oliver Johnston and Natalie Burch; and  RPS Singer of the year 2020 Natalya Romaniw and Lada Valešová perform Rachmaninov's Spring Waters and other songs from their acclaimed album Arion: Voyage of a Slavic Soul.
The weekend's events will be filmed by TallWall Media, who delivered stunning HD footage of October 2020's Oxford Lieder Festival, viewed 24,000 times in 25 countries.
Tickets cost £5 to £13 and give access to the Digital Concert Hall from a week before the event and for three weeks after. The Digital Concert Hall includes full texts, translations, and programme notes, as well as artist interviews and podcasts. A full weekend pass costs £40 (£15 for under 35s), with the option to extend to a six-week viewing period for £80, or a Pioneer Plus pass for £100 that also includes access to recent archive footage from the Oxford Lieder Festival 2020.
Book tickets online at CLICK HERE or ring the Box Office on 01865 591276