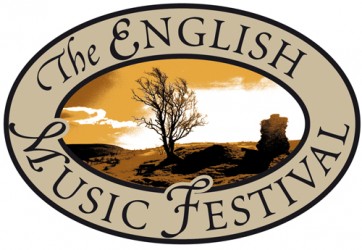 The English Music Festival future plans – imminent and heading into 2022
The English Music Festival (EMF) runs concerts, issues recordings and publishes books. The concert side has, along with other live events, inevitably taken the necessary restrictions on the chin. There has been the usual smattering of cancellations, streamed concerts, venue changes and social distancing but the Festival has done well in the circumstances.
When the history of EMF comes to be written the way that the Festival management has adapted, and more than survived, will make a chapter all of its own. The move to St Mary's Church Horsham and to the historic 1920s Drill Hall, a short distance from the Church. resulted in a socially distanced festival during the depths of lockdown in December 2020.
The main 2021 Festival is scheduled for the Spring Bank Holiday weekend (28 to 31 May). It will be going ahead in a series of 'live' events in St Mary's Church, Horsham and in the Drill Hall. The events will include ten concerts, talks about Percy Sherwood, Holst, Making the Way in a Media music career, and the official launch of the most recent release on the EM Records label, 'Those Blue Remembered Hills' (review).
The ten concerts for this 2021 event are spread across the four days that make the long weekend. The programmes can be found here; they include a huge landscape of English composers. Those represented include Warlock, Leigh, Ireland, Bliss, Bax, Bainton, Quilter, Finzi, Handel, Scott, Bowen, Alwyn, Lipkin, Moeran, Stanford, Gurney (The Western Playland – one of the highlights for sure), Noel Coward and many others.
The online Box office for the May 2021 festival at Horsham can be found here.
The EMF is intent on thriving in the future with a calendar of events stretching into 2022. Later this year they are at Truro Cathedral on 10 July 2021 with a violin-and-piano recital including sonatas by Elgar and Parry alongside Vaughan Williams's The Lark Ascending; a concert to celebrate the 80th birthday of local Cornish composer Judith Bailey; and an evening choral concert with works by Elgar, Parry, Stanford and Tallis. They have more tentative plans for an Autumn Festival again in St Mary's Church, Horsham and, later on, concerts in Northumbria. No details yet but the Fifteenth Festival will take place on 27-29 May 2022 in Dorchester-on-Thames, at Sutton Courtenay and at Radley, Oxfordshire.
More information on the EMF website.
Rob Barnett