United States Various, Death by Life: Naomi Wilson (soloist), Tiana Sorenson (soprano), Lucia Bradford (mezzo-soprano), Aaron Blake (tenor), Nicholas Davis (baritone), The Victory Players / Tian Hui Ng (Music Director). White Snake Projects, Cyberspace. (Viewed on 22 & 25.5.2021) (RP)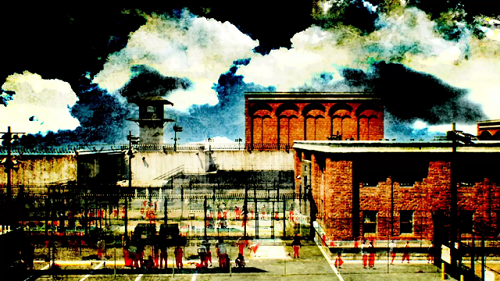 Creative Team:
Writers: Eric Blackmon, Monica Cosby, Joe Dole, Raul Dorado, Phil Hartsfield, Mary L. Johnson, Andrew Phillips, Devon K. Terrell
Composers: Leila Adu-Gilmore, Jacinth Greywoode, Jonathan Bailey Holland, David Sanford, Mary D. Watkins
Creator & librettist – Cerise Lim Jacobs
Production:
Artist – Renaldo Hudson
Advisor & consultant – Alice Kim
Director – Kimille Howard
Dramaturg – Keith McGill
Animator – R Cory Collins
Director of Innovation – Curvin Huber
Lighting / Technical supervisor – Becky Marsh
Sound designer / Engineer – Jon Robertson
Projections / Broadcast engineer – Paul Deziel
Unreal Engine Technologist – Rhys Sullivan
The Victory Players: Nathan Ben-Yehuda (piano), Clare Monfredo (cello), Eric Schultz (clarinet), Elly Toyoda (violin/viola)
Strip away the remarkable visuals and technological wizardry, and Death by Life is the stuff of which opera is made. It is almost a shame to label it an opera, however, as it transcends pigeonholing, and that highfalutin word might put some people off. Death by Life is great theater with an activist edge that brings to mind Larry Kramer's The Normal Heart or Jonathan Larson's Rent. Just as those authors made AIDS real for audiences with no personal experience of the disease, Death by Life does it for the twin evils of systemic racism and mass incarceration. And, like the other two plays, Death by Life left me with tears in my eyes, as well as the unsettling realization that Orange Crush is not just a soft drink.
Death by Life was conceived by Cerise Lim Jacobs, founder of White Snake Projects, as a response to the murder of George Floyd and the Black Lives Matter movement. Using texts written by incarcerated writers and their families, Jacobs crafted a libretto that stokes terror, anger, desperation, compassion, love and hope. The score is by five Black composers: Jacinth Greywoode, Leila Adu-Gilmore, Jonathan Bailey Holland, David Sanford and Mary D. Watkins. Their styles may vary, but they understand how to fuse words with music to generate profound emotions. The orchestral score is just as powerful.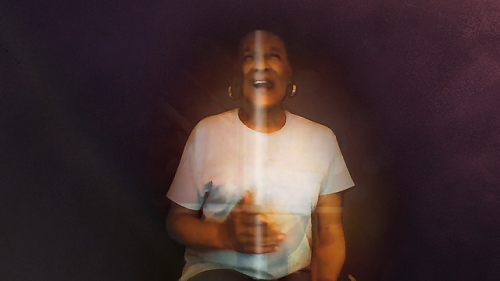 The opera's five scenes detail the personal tragedies, society's loss of human capital and the exploitation and barbarism that pervade the American criminal justice system. In the first scene, Monika has been released after serving 20 years in prison, and she is having trouble adjusting to life on the outside. Estranged from her daughter, she misses her prison family and the support that the women provided to one another.
Two male prisoners hastily pack their few belongings fearing that their cell block will be visited by the dreaded Orange Crush. It is a team of officers wearing body armor, helmets and gas masks, carrying shields and wielding sticks, that descends upon the prisoners, ostensibly to quell violence and search for contraband. Strip searches and theft are routine; dehumanization is the name of the game, and the officers take one of the prisoner's family photographs. The squad's nickname comes from the color of the jumpsuits that they wear under their body armor
Realism gave way to fantasy just once. Joe is given a hard time by a bluebird after stepping on bird shit in the prison yard. The bluebird taunts Joe by telling him that she is free to do whatever she wants whenever she wishes. Nonetheless, he risks punishment by rescuing her three babies. As the third one flaps to freedom, he returns to his cell.
Imprisoned at 21, Andrew befriends a female guard his own age who is new to the job. Harassed by the prisoners, she shouts, 'I hope that you motherfuckers die in here'. Andrew instantly realizes that the question is not how he is going make it out of prison, but how he keeps from dying there. He thanks the guard for this realization and tells her to 'be safe'.
In the final vignette, Mary cleans the wounds on her son's face after he was beaten by cops. Only 18, he has been arrested 17 times in six months or, as he puts it, arrested for existing. Released from prison, he tells his mother that he is a target as a result of her complaints against the cops. Her son now sentenced to life imprisonment, Mary continues to protest police brutality and visit men on death row. She too is a lifer, dreaming of the chance to dance with her son.
In addition to the instrumental interludes, the five scenes are united by Naomi Wilson singing 'The Chorus of the Incarcerated' by Eric Blackmon. Wilson's voice and style were forged during her 37 years in prison. Sentenced to life without parole, she got an education while in prison, played piano for church services and directed choirs. Her sentence was commuted in 2019, and Wilson now works as a commutation specialist.
In the words of the anthem, 'There are over 200,000 of us/And we are brilliant/We're stripped of everything/But survive by invoking/A different kind of love/A different kind of hope/A different kind of dream, A different kind of life'. The hope in Life by Death comes from Wilson's remarkable voice singing this song over and over again, each time more inspiring than the previous one.
Singers, instrumentalists and the technical team that made a real-time virtual performance possible were scattered across the US. Wilson was only required to sing, but the other four performers – Tiana Sorenson, Lucia Bradford, Aaron Blake and Nicholas David – had to act as well. They did so in costume, alone and without the benefit of a set, just a camera. Engineering made it seem all of one piece, but their skills as actors made it real.
Asking why go to such lengths to present a totally virtual opera is somewhat like asking why will humans soon be traveling to Mars. It's because the technology exists, and there are and always have been people who will push it to the limits in the service of art. Not that long ago, it was a generation raised on cartoons pressing the buttons; now it is gamers who came of age in immersive 3D environments.
Rick Perdian
For more on White Snake Projects' Death by Life, click here.