23/12/2016
THE BEST OF 2016 FROM REVIEWERS OF SEEN AND HEARD INTERNATIONAL  Read more
13/12/2016

Hungary Kamara.hu 'Turning Point' – Chamber Music Festival: Izabella Simon and Dénes Várjon (artistic directors), Liszt Academy of Music, Budapest, 17-20.11.2016. (TKT)
11/12/2016
Opera Buenos Aires 2017
A late in the year announcement for the Teatro Colón's 2017 season revealed some surprises and a focus on co-productions, along with some bigger 'names' than has been the tendency in recent years.
2017 will have the same number of operatic productions as 2016, namely nine. But unlike the current year, they are all part of the subscription series. And for visitors it must be noted, ticket prices are now very much up with likes of, if not exceeding, Covent Garden. Read more
30/11/2016

Chipping Campden Festival Honours Monteverdi and Other Leading Composers (14-27 May 2017)
As we experience the first frosts of winter it is always a comfort to know that the cold weather will not last and that in six months' time we shall be enjoying the Chipping Campden Music Festival – the 16th. Read more
29/11/2016
Investec Opera Holland Park announces casts for 2017 season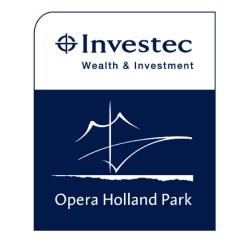 Opera Holland Park's 2017 casts will feature longstanding Opera Holland Park (OHP) performers, house debuts from established names, and emerging talent, including many young British performers who have benefitted from OHP's Young Artists Scheme.
The season will open with Puccini's La rondine, which celebrates its centenary in 2017. The swallow of the title, Magda, will be played by Elizabeth Llewellyn, who has previously appeared at OHP as the Countess in Le Nozze di Figaro (2011) and Fiordiligi in Così fan tutte (2012). The Armenian soprano Tereza Gevorgyan makes her OHP debut as Lisette and David Stephenson, who played Sharpless in OHP's 2013 production of Madama Butterfly, returns as Rambaldo Fernandez. The production also features Stephen Aviss and Alice Privett, who trained on the Young Artists Scheme at OHP in 2016. Matthew Waldren – now Mackerras Fellow at English National Opera – will be conducting, and Martin Lloyd-Evans directing, both OHP stalwarts; and takis, who designed the sparkling Die Fledermaus in 2016, will return. Read more
29/11/2016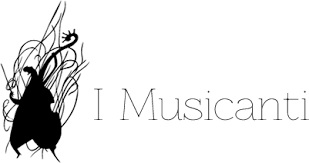 I MUSICANTI and virtuoso double bassist Leon Bosch perform a trio of concerts at St John's Smith Square featuring world premieres from South Africa and chamber works by Mozart and Schubert.
Concerts: 8 January; 5 March; 28 May
On 8 January 2017, rather than perform Peter Klatzow's Quintet, I Musicanti and Leon Bosch will instead give the world premiere of the Quintet 'But All I Wanna Do Is Dance" by esteemed South African composer, Matthijs Van Dijk.
"But All I Wanna Do Is Dance"
"There is a general consensus in comedy (and in most forms of entertainment) which is "Don't mention politics: you will immediately lose half your audience." However, whatever your political leaning, I think we can all agree, to quote a t-shirt I saw recently: "2016 Sucked". From Brexit and Trump, to students (and friends) clashing with police over free education in South Africa, we've been confronted, through the help of social media, with what seems to be a never ending wave of anger, frustration, hate and bigotry in all shapes and sizes – all issues that need to be addressed, of course, and, once one is aware of them, unable to ignore.
The title is not a joyous declaration by any means, but rather an "inner childlike" plea – an overwhelmed whisper of "I can't be an adult any more. Please stop." Originally, the piece was going to be called "#butallIwannadoisdance", but the more I worked on it, the more I felt that instead of allowing social media to overpower me, I needed to break free from it and drop the hashtag. This piece is part "tip of the hat" to electronic dance music and part elegy to one's inner child yearning to dance and/or play; yearning for a time when one was too young to really know what was going on in the world, if one was fortunate (or privileged) enough to not have to. "
25/11/2016
ALFIE BOE AND KATHERINE JENKINS IN RODGERS & HAMMERSTEIN'S CAROUSEL 
TICKETS GO ON PUBLIC SALE FOR THIS FIVE WEEK LIMITED RUN AT 9AM ON 30 NOVEMBER 2016 WITH OVER 100 TICKETS AT £12 FOR EACH PERFORMANCE
Alfie Boe and Katherine Jenkins will star for the first time together in the West End as Billy Bigelow and Julie Jordan in Rodgers and Hammerstein's Carousel, the third production in the partnership between English National Opera (ENO) and the GradeLinnit Company.    Read more
25/11/2016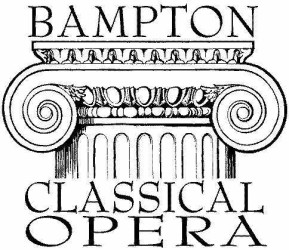 BAMPTON CLASSICAL OPERA 2017 – ANTONIO SALIERI'S THE SCHOOL OF JEALOUSY (La scuola de' gelosi)
Performances:
The Deanery Garden, Bampton, Oxfordshire: Friday, Saturday 21, 22 July
The Orangery Theatre, Westonbirt School, Glos: Monday 28 August
St John's Smith Square, London: date to be confirmed
Following highly successful UK premières of Salieri's Falstaff (in 2003) and Trofonio's Cave (2015), Bampton Classical Opera will present in 2017 the first UK performances since the late 18th century of what was perhaps his most popular success, the bitter comedy of marital feuding, The School of Jealousy (La scuola de' gelosi).  The production will be designed and directed by Jeremy Gray and conducted by Anthony Kraus, Assistant Head of Music at Opera North.  The English translation will be by Gilly French. Read more