Germany Gluck: Orfeo ed Euridice, Staatskapelle Berlin and Staatsopernchor/Alessandro de Marchi (conductor), Schiller Theatre, Berlin, 13.10.2016. (JMI)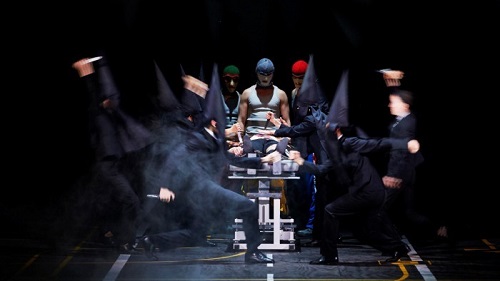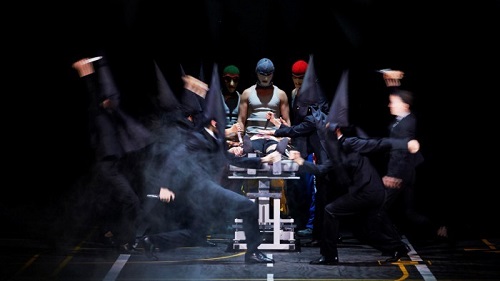 Cast:
Orfeo – Max Emanuel Cencic
Euridice – Elsa Dreisig
Amore – Narine Yeghiyan
Production:
Director – Jürgen Flimm
Sets – Gehry Partners
Costumes – Florence von Gerkan
Lighting – Olaf Freese
Choreography – Gail Skrela
This staging is the work of Jürgen Flimm, who is also the Intendant of the Berlin Staatsoper. The attractive and tasteful production brings the story up to modern times. It begins in a crematorium, where Orpheus arrives with the corpse of his wife, accompanied by a number of guests who are all elegantly dressed in black. The march of Orpheus to the Underworld is preceded by tremendous opposition from the Furies, but Orpheus finally has his meeting with Euridice in a bedroom, where he resists the obvious amorous advances of his wife.
Either for musical or for dramatic reasons, the end of the opera has been changed since last spring's performances. Then there was no happy conclusion, but it now ends with the traditional choral 'Trionfi Amore'. To this change one must add the surprising cut of Amore's second aria.
Daniel Barenboim, who conducted in the spring, has ceded his post in the pit to Alessandro de Marchi, and the difference is remarkable. The reviews last spring of the musical direction were enthusiastic and unanimous, but Alessandro de Marchi did not leave me with that sort of impression. He gave a correct reading, but not much more. The Staatsopernchor was excellent, although the Staatskapelle Berlin has been more impressive in the past.
Over the years I have had the occasion to see this opera in different versions, not only with regard to the music but also in vocal terms. I've heard Orpheus as contralto, tenor and countertenor, and I definitely prefer the contralto voice. In Berlin, both last spring and now, Orpheus has been interpreted by a countertenor.
Max Emanuel Cencic gave life to Orpheus in this production; Bejun Mehta sang the role earlier. Countertenor voices are not characterized by their beauty, which can be offset by their technical exhibitions, especially in coloratura passages in Baroque operas. But this is not the case in Gluck's Orfeo, where there are no vocal fireworks, just pure expressive singing, almost the opposite of Baroque. Here the vocal attractiveness that a countertenor can offer is missing, even with an excellent singer such as Max Emanuel Cencic.
Soprano Elsa Dreisig left a very positive impression on the part of Euridice. She joined the Berlin Staatsoper this year after winning first prize in the most recent Operalia competition. Her voice is ample and attractive, and she is a remarkable singer with an important career ahead.
The role of Amore was rather reduced in this production, but was well played and sung by soprano Narine Yeghiyan.
José M. Irurzun