Switzerland Rossini, Wagner, Rachmaninov: Vesselina Kasarova (mezzosoprano), Orchestra Filarmonica della Fenice / John Neschling (conductor), Tonhalle, Zurich, 17.1.2016. (JR)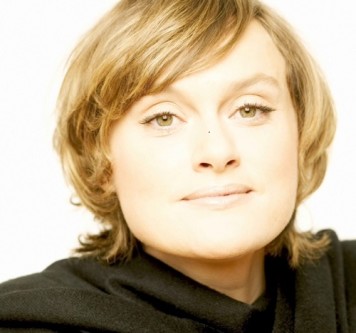 Rossini – Semiramide Overture
Wagner – Wesendonck Lieder
Rachmaninov – Symphonic Dances Op.45
Venice, La Serenissima, is a magical place, but sadly its inhabitants have been deserting it over the decades as a place in which to live a normal life. Its musical life targets tourists with interminable Four Seasons in various churches. The opera house has been burned down not once but twice, first in 1774 and most recently in 1996. Closed for seven years, it has, once again, risen like the Phoenix (La Fenice) from the ashes.
On paper this was an attractive programme. Sponsored by Migros Kulturprozent Classics, the evening began with Rossini's lively overture to his opera Semiramide. I had not, I must admit, heard of the conductor John Neschling before; Brazilian, he is the son of Austrian emigrés and the grand-nephew of Arnold Schoenberg. He was musical director and the chief conductor of the São Paulo State Symphony for ten years. His conducting was, sadly, more Old School then Second Viennese School, rather straight-jacketed and authoritarian. The piece received a decent but unspectacular reading, the joie de vivre was mostly missing.
Wagner composed the Wesendonck Lieder in Zurich using poems written by Mathilde Wesendonck, the wife of his local patron and probable lover, while he was working on Tristan. Bulgarian Vesselina Kasarova (now Swiss, living close to Zurich) arrived on the opera scene in 1989, her first year at Zurich Opera. Appearances at Salzburg, Covent Garden, Vienna, Berlin, Paris und Chicago opera houses followed and she was best known for her feisty roles. Sadly, either Kasarova had an off night or, as I both suspect and fear, she is past her "sell-by" date. She sang too frequently well below the note, and her German diction was a major problem. Even allowing for the fact that, in communist Bulgaria, Russian was the only permitted second language in school, she has a Swiss husband and lives in Switzerland, and so her German pronunciation should be far better than it is. I was following the text of the songs in the programme and frequently lost the plot. Kasarova's constant arm movements, as though she were kneading dough, were distracting; her asthmatic breathing spoilt the tenderness of the very first song. Only in "Schmerzen" was Kasarova's husky lower register appropriate. In sum, the choice of these songs was injudicious. At the end, Kasarova appeared to turn and wipe a tear from her eye: enough said.
Rachmaninov's Symphonic Dances are somewhat uneven, and only the middle movement is really anything like a dance. The first movement came off best, the alto saxophone always a joy to hear; the orchestra had clearly rehearsed and Neschling came to life, bringing some rhythmic vitality to the piece. The slow movement benefitted from some attractive fluttering woodwind and the orchestra got its first chance to show its talents.
Temperatures outside the hall had plummeted to a real-feel minus 9 and some older concert-goers, judging from the empty seats, had decided to stay at home. The concert failed to warm the cockles of my heart as I went out into the winter chill.
John Rhodes