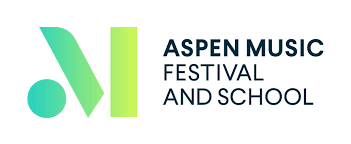 Various composers, Aspen Music Festival [7] (HS)
Harris Hall, 31 July
Alisa Weilerstein (cello)
J.S. Bach — Complete Suites (1-6) for Unaccompanied Cello
Harris Hall, 1 August
American String Quartet – Peter Winograd (violin), Laurie Carney (violin), Daniel Avshalomov (viola), Wolfram Koessel (cello)
Shostakovich — String Quartet in F-sharp minor
Debussy — String Quartet in G minor
Brahms — String Sextet in B-flat major [with James Dunham, viola, Michael Mermagen, cello]
Harris Hall, 2 August
Singers and orchestra of Aspen Opera Center/Scott Terrell (conductor), Mary Duncan Steidl (director)
Bernstein – Trouble in Tahiti
Dinah—Zaray Rodriguez
Sam — Michael Aiello
1st Trio Member — Sophia Hunt
2nd Trio Member — Brian Jeffers
3rd Trio Member — Tim Murray
Alisa Weilerstein apparently can make her cello do anything she wants. Tuesday night in Harris Hall, she applied extraordinarily flawless technique — nearly 3½ hours — to some of the most profound music ever written for the instrument: Bach's suites for unaccompanied cello, all six of them in one go, without hardly blinking.
At one point, part way through No.3 in C major, Bach wrote a double-stop on a leading tone, suggesting a chord about to resolve satisfyingly. She deftly trilled on both notes. But Bach only meant for the player to trill the top one — a breathtaking moment for anyone already caught up in this magnificent music.
With such command of articulation, dynamics and tone, Weilerstein aimed to inject excitement by taking liberties, not all of them as sublime as that moment with the double trill. She pushed limits, rushing the ends of phrases and racing through complex coloratura, only to turn the corner into graceful simplicity on the next phrase. On some of the Allemandes and Courantes, she applied so much rubato that anyone trying to dance to them would have tripped.
Perhaps Weilerstein wanted us to see Bach through her own lens. With his more expansive writing in the later suites, she applied less of her own glosses. No.5 in C minor was, mostly, a miracle of poise. The Prelude throbbed with anticipation, the Allemande stepped gracefully, the Courante sang with intensity, and the Sarabande wept with depth. If the Gigue finale took off at a breakneck pace and even sped up at the end, the result was thrilling.
A key element was missing, however. She executed with uncanny intonation, even when the lights went out briefly in the middle of No.2, but it all sounded like one complex line instead of what Bach wanted: the illusion of two or three cellos playing several melodic lines at once.
There was no such willfulness from the American String Quartet Wednesday night in Harris Hall. The quartet navigated Shostakovich, Debussy and Brahms with admirable precision, and their signature balance of Peter Winograd's vital violin line, Daniel Avshalamov's expressive viola, Wolfram Koessel's solid cello and Laurie Carney's violin tied everything together.
They opened with Shostakovich's short, unsettling, haunting Quartet No.7 in F-sharp minor, finding beauty without losing a nervous edge. Next came a refined traversal of Debussy's harmonically and formally subversive String Quartet in G minor, with its poetic themes and hazy textures coming in and out of focus.
Violist James Dunham and cellist Michael Mermagen, chamber music stalwarts of the festival's faculty, joined the ensemble for Brahms' expansive String Sextet in B-flat major. The composer's moving parts shone through the dense writing, creating a sense of an ever-changing color wheel and reaching one ecstatic climax after another.
Thursday night the Aspen Opera Center stubbed its toe on Leonard Bernstein's one-act opera Trouble in Tahiti, not because the singers or orchestra were deficient in any way, but because of missteps in mounting the piece in Harris Hall. To avoid using the Wheeler Opera House to stage three operas in six weeks, it was decided last year to replace one with a 'smaller' piece semi-staged in Harris.
Last year, fine playing and singing lost out to a musically repellent piece. This year, imbalances with the orchestra muffled terrific efforts from the singers, and it was a mistake to project scenic images but no titles. Despite the use of amplification, a too-loud orchestra competed against the singers' best efforts at the text. This was especially disappointing in Dinah's 'What a Movie!' in which mezzo-soprano Zaray Rodriguez seemed to be doing everything right, but when only every third word could be understood, it killed the comedy.
Titles would have made a huge difference, and in the duets with Michael Aiello's Sam, whose virile baritone was impressive. As the jazzy 'Greek chorus', soprano Sophia Hunt, tenor Brian Jeffers and baritone Tim Murray caught the swing-era spirit, even if the same imbalances that plagued the soloists obscured some of their cogent insights.
Scott Terrell, an alumnus of the Aspen Music Festival conducting academy, got the 14-piece orchestra flowing and bouncing rhythmically in the broader moments. But he must shoulder at least part of the blame for overwhelming the singers too often. David Coucheron, the concertmaster, contributed lovely solos.
To extend the 40-minute opera to a full program, the first half used the projection screen to show Charlie Chaplin's charming 35-minute silent film A Dog's Life, from 1918. With no vocals to balance, Chaplin's own emotionally gratifying score live came off nicely from the live orchestra. This being Aspen, where canines abound, the audience responded more to the plights of the dog, Scraps, than to the brilliance of Chaplin's comedy and pathos.
Harvey Steiman