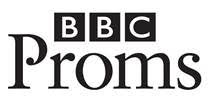 United Kingdom BBC Proms 2021 [7] – Bates, Elgar, and Janáček: Johannes Moser (cello), Bournemouth Symphony Orchestra / Kirill Karabits (conductor). Royal Albert Hall, London, 9.8.2021. (MB)
Mason Bates – Auditorium
Elgar – Cello Concerto in E minor, Op.95
Janáček – Taras Bulba
'Welcome to tonight's concert, given by the Bournemouth Symphony Orchestra under its Chief Conductor Kirill Karabits,' read the Proms programme, 'in which they present music inspired by the past.' To which it is difficult not to reply: I suppose so, but is not this category so broad as to verge on the meaningless? Elgar's Cello Concerto is included because it allegedly offered 'a last glimpse of the Edwardian era' but also, more puzzlingly, 'was … to be the composer's last orchestral masterpiece'. It is not entirely clear how that fits at all. Here, anyway, were three fine performances of orchestral works: perhaps it is better to leave it at that.
First was Mason Bates's Auditorium. I suspect if you liked this sort of thing, this was the sort of thing you would like. For me, I am afraid, it promised considerably more than it delivered, the promise being one of a musical haunting, that of the orchestra on stage by 'a ghostly electronically processed recording of neo-Baroque music' performed on period instruments. Different tuning sounds augured well, one interrupting the other. As for the rest, what the composer described as 'a kind of musical Ouija board, in which musical riffs are traded' by the two ensembles 'across the void'  proved a damp, if loud, squib. Yes, there were dance rhythms old and new, but nothing sounded especially old, the recorded music for the most part sounding like film music for synthesiser. For once, at least balance problems regarding the harpsichord were obviated. At one point, things grew a little more frenzied; then they calmed down. That was about it, save for a return to tuning sounds and a bit of electronic noise.
If Elgar seemed like another world, 'past' or otherwise, that is doubtless because it was. Indeed, the opening bars sounded somewhat peculiar in the light of Auditorum, my ears partly expecting to hear a similar opposition between soloist and orchestra as between orchestra and recorded sound. I listened my way in through an unusually broad introduction, though, helped by the Bournemouth orchestra, Karabits, and of course cellist Johannes Moser. The first movement and indeed the performance as a whole sounded splendidly Romantic, with a broader sense of context than many 'English' performances permit. Tchaikovsky, for instance, loomed large, for this was undoubtedly in some senses quite a heart-on-sleeve performance. So accustomed have we become to the idea that this is a post-First World War elegy that it is instructive, and here was enjoyable, to hear another side to the coin. The intensity of Moser's playing, however, defied such limited characterisation, as did Karabits's thoughtful, collegial direction. Likewise in the scherzo, instrumental virtuosity entirely at the music's service, excellent Bournemouth woodwind similarly making their mark. A deeply felt slow movement seemed to shape itself naturally, like a song. Though it did not seem to be taken quickly, quite the contrary, it was over far too quickly. The finale erupted from its conclusion, Moser really digging into his strings — and to his emotional reserves. This movement was both synthesis and final development, clearly born of a passionate commitment that ultimately unleashed Elgarian ghosts of Parsifal. For an encore, Moser and the cello section played Casals's Song of the Birds.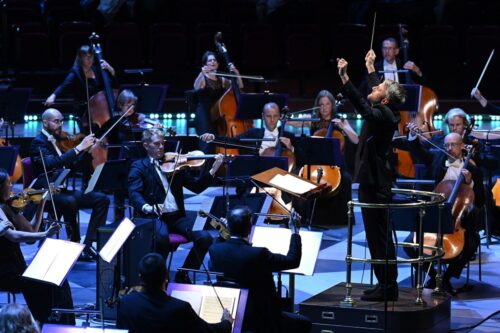 Janáček's Taras Bulba followed, its opening, organ, bells, and all, full of mystery, contrasts, and expectation. In 'The Death of Andriy' and beyond, Karabits communicated with ease how melodies and fragments — are the two here distinct? — combine in Janáček's music to create a greater whole: as in the operas, yet perhaps not quite the same. Karabits skilfully kept the movement on the verge, never boiling over. It was full of incident: narrative, if you wished, but never reductive. The second and third movements emerged as if second and third acts to a wordless opera: a drama, at any rate. In the second, the sense of a new day soon turned darker; this was, after all, 'The Death of Ostap'. Janáček's narrative was sharply, humanly etched, as it was in 'The Prophecy and Death of Taras Bulba', never more so than in the affirmative glow of its close. As an intriguing encore, the orchestra gave the Overture to the Taras Bulba opera of Ukrainian composer Mykola Lysenko. Tchaikovskian, at least to my untutored ears, it seemed very much in the mould of the old pot pourri overture. It clearly means something important to Karabits — 'very personal to me' — and excited orchestra and audience alike.
Mark Berry