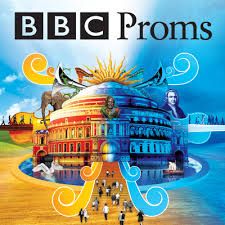 United Kingdom Prom 17. Debussy, Vaughan Williams, Elgar. Robin Tritschler (tenor), Iain Paterson (bass-baritone), Hallé Youth Choir, Trinity Boys Choir, Hallé Choir, London Philharmonic Choir, Hallé, Sir Mark Elder (conductor), Royal Albert Hall, London, 30.7.2015 (CST)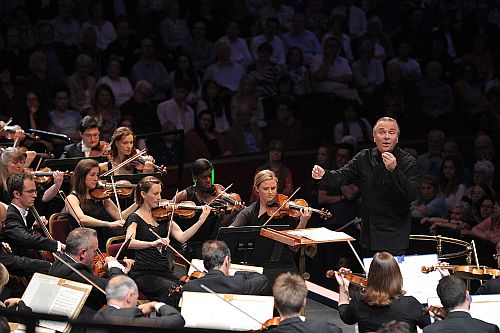 Debussy: Prélude à l'après-midi d'un faune
Vaughan Williams: Sancta Civitas
Elgar: Symphony No. 2 in E flat major
In a programme delivered with sumptuous luxuriance by Mark Elder and the Hallé that saw French impressionism rub Gallic shoulders with English mysticism and Edwardian pathos, there was a tenuous link evident between the two works that formed the first half of Prom 17.
Debussy's erotically charged Prélude à l'après-midi d'un faune is a piece that Vaughan Williams would surely have known well and on the surface appears to bear little in common with the extravagant magnificence and journey of the human soul that permeates the thirty-or-so powerfully affecting minutes of the English master's Sancta Civitas.
Yet Vaughan Williams' fascination with the orchestration skills of the French impressionists was to see him turn not to Debussy but to Maurice Ravel for guidance, with Ravel's advice playing a major part in the orchestral works of VW that were to follow (Vaughan Williams was later to state that he never felt he re-captured the transparency of orchestral texture he found in A London Symphony).
From the languid, meanderingly improvisatory line of the opening flute solo of Debussy's Mallarmé-inspired work, played with palpable delicacy by Hallé principal, Adam Walker, Mark Elder's ravishing reading of the score was matched by playing of both radiance and extreme delicacy from his players. With a heat haze of strings complemented by the almost pointillist textures and dappled colours of the woodwind, the Hallé delivered a Prélude in which light and shade conjured with the senses in magical fashion as the music unfolded in a series of gently sensuous waves of sound.
It seems remarkable that Vaughan Williams' Sancta Civitas was here receiving its first Proms performance, although there was more than a hint of a reason in the colossal forces that were gathered both on- and off-stage for what proved to be a magnificent reading of a truly visionary score. The composer himself held the work in particularly high esteem amongst his many choral offerings, its texts drawn principally from the Book of Revelation and inspiring music that is as beguiling in its ethereal mystery as it is powerful in its gripping, all consuming drama.
Bass-baritone Iain Paterson dispatched his part with admirable authority, even if for all his manly efforts there were one or two moments where he was drowned out by the sheer weight of sound around him, whilst tenor Robin Tritschler, whose fleeting contribution in the closing paragraphs floated down from the gallery at the back of the hall (as had the spine-tingling sound of Trinity Boys Choir and Hallé principal trumpet Gareth Small) made a telling impression despite its brevity.  As Elder's recorded canon of Vaughan Williams with the Hallé continues to grow, it is to be hoped that a recording might be on the cards in the not too distant future.
Mark Elder has nailed his Elgarian flag publically to the mast in terms of the Second Symphony, proclaiming the work to be the finest symphony ever written by an English composer. Whether you agree with his opinion or not, there was no denying that he was in his element as he led the orchestra through a performance that reveled in the emotional complexities of a work that had left its composer devastated after its troubled 1911 premiere.
Not for Elder the bombast and extremes employed by some. Instead this was a deeply felt, at times introspective account. Through burnished brass and upwardly soaring strings Elder's reading found every emotional recess of the score, from the uplifting spirit of the opening, to triumphal heroism and the shimmering halo that surrounded the initial statement of the first movement's 'malign influence wandering thro' the summer night in the garden' as the composer himself so evocatively put it. A model of pacing and control, this was a performance that brought back vivid flashbacks to the days of Barbirolli and the Hallé at the pinnacle of its powers, whilst if evidence were ever needed that Elder is the pre-eminent Elgarian of his generation then this was surely it.
As a sell-out audience filed out of the Royal Albert Hall, it is hard to believe that any of those present will have left without a sense of potent musical fulfillment. This was Mark Elder and his Mancunian forces at their radiantly magnificent best.
Christopher Thomas