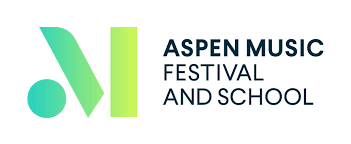 United States Various composers: Aspen Music Festival 2018 [3]
Harris Hall, 10 July
Daniil Trifonov (piano)
Mompou — Variations on a Theme of Chopin
Schumann — Chopin, from Carnaval
Grieg — Studie, from Moods, 'Hommage à Chopin'
Barber — Nocturne (Homage to John Field)
Tchaikovsky — Un poco di Chopin from Eighteen Pieces, op.72
Rachmaninoff — Variations on a Theme of Chopin, op.22
Chopin — Variations on 'Là ci darem la mano' from Mozart's Don Giovanni, op.2; Piano Sonata No.2 in B flat minor, op.35
Harris Hall, 11 July
Emerson Quartet: Eugene Drucker and Philip Setzer (violins), Lawrence Dutton (viola), Paul Watkins (cello)
Beethoven — String Quartet in A minor, op.132; String Quartet in B-flat major, op.130; Grosse Fuge in B-flat major, op.133
Wheeler Opera House, 12 July
Rossini — Il barbiere di Siviglia
Christopher Allen (conductor), Edward Berkeley (director)
Figaro — Juan Carlos Heredia
Rosina — Vivian Yau
Count Almaviva — Josh Lovell
Bartolo — Vincent Grana
Basilio — William Guanbo Su
Berta — Noragh Devlin
Fiorello — Walter Aldrich
Ambrogio — Heath Martin
For its annual visit to Aspen Wednesday in Harris Hall, the Emerson Quartet took on late Beethoven works that rank among the most sublime of string quartets, Ops. 132, 130, and 133. To say that they did them justice would be an understatement.
The ethereal Molto adagio, the centerpiece of No.132, floated serenely, subtly gathering extra depth with each iteration of the hymn on which it is based. The march that followed opened out into an expansive finale, marked Allegro appassionato, ratcheting up intensity until the last measures in A major brought relief. Eugene Drucker was the first violinist in this one, employing a suitably somber tone, and cellist Paul Watkins carried his lyrical measures with panache.
Philip Setzer applied his purity of tone and bright phrasing to the Op.130 opening Allegro, making the composer's many unexpected modulations emotionally startling as they turned from somber to lively and back again. The gorgeous finale, marked as a 'cavatina' (a sort of operatic song), found each of the members, from Setzer and Drucker to Watkins and violist Lawrence Dutton, making their instruments sing convincingly. The seamless transition to the Grosse Fuge, wherein Beethoven extends to his most daring harmonic complexity, finished with remarkable nobility.
Chopin works — and Chopin-adjacent — were on pianist Daniil Trifonov's mind Tuesday night in Harris Hall in a wily program that explored how others paid their own unique tributes to the Polish composer. He began with the Cátalan composer Federico Mompou, and his Variations on a Theme by Chopin (1957). Trifonov applied subtly shifting textures to the statement of the familiar, gentle Prelude in A major, Op.28, no.7. He kept a straight-faced demeanor as Mompou sneaks in jazzy harmonies among the dozen variations, which veer off into complex harmonies and colors. Inspired by Debussy and Satie, they sounded for all the world like the magnificent jazz pianist Bill Evans. When a few bars of Chopin's Fantasie-Impromptu, op.66 no.4 ('I'm Always Chasing Rainbows') make an unexpected appearance, it came off as something a jazz artist might well have done.
Throughout the first half, Trifonov displayed thoughtful interpretations, wonderful control of tone and delicate use of pedal. A series of short Chopin homages included pieces by Grieg and Tchaikovsky. The highlight came with the tangy twists in the lyrical flow of Barber's Nocturne. The first half concluded with a roof-rattling tour through Rachmaninoff's 20 youthful variations on Chopin's Prelude in C minor, Op.28 no.20.
A wry sense of humor colored a young Chopin's imaginative Variations on 'La ci darem la mano,' which never quite allows a simple, literal iteration, and the program concluded with his Sonata No.2, with the famous funeral march. Trifonov started strong, but the march and the finale missed the colors that made everything else so illuminating. The refined encore, Cortot's transcription of the Largo from Chopin's Cello Sonata, settled everything down beautifully.
As Aspen Opera Theater's initial production of the season opened on Thursday, a big lumpy Seville orange dominated the basic but clever sets. A small coterie of clowns gathered to help Count Almaviva serenade the housebound Rosina, launching a high-spirited staging of Rossini's Il barbiere di Siviglia in the first of three performances at Wheeler Opera House.
The chorus sang lustily, each clown approaching his fake playing of flat painted instruments with a different character, as Josh Lovell delivered the count's 'Ecco, ridente' in a sweet lyric tenor. Sensitive playing accompanied him by the ad hoc student orchestra under Christopher Allen, a young conductor fostered by Plácido Domingo and James Conlon. It looked like this was going to be good, and it was. Comic ideas kept coming, the pace never flagged, and the singing was strong up and down the cast, including the chorus of 12.
Several of the clowns set up lighting to focus on the back of the audience for Figaro's entrance aria, the familiar 'Largo al factotum', as the show-off title character made his way to the stage. Baritone Juan Carlos Heredia sung it with zest and conveyed bravado. He even played his own guitar, effectively replacing the orchestra for the Count's second serenade.
Rosina's famous aria, 'Una voce poco fa', revealed a light, silvery, bright soprano with impressive coloratura in Hong Kong-born Vivian Yau, whose million-watt smile endeared her to the audience.
Vincent Grana applied his lightish bass to Rosina's grumpy, elderly, lustful guardian Bartolo, though his costume and makeup could not conceal his youth. William Guanbo Su's deeper, more solid bass made Basilio's music sound more like it, but he never quite topped off the big crescendo in 'La calunnia,' his aria about slander. Both brought comic zing to their quick patter songs.
In the smaller roles, mezzo-soprano Noragh Devlin came close to stealing the show with the inebriated governess Berta's Act II aria, and baritone Walter Aldrich anchored the first scene well as Fiorello (Almaviva's servant). As the head policeman and Ambrogio (Bartolo's servant), baritone Heath Martin stepped out of the chorus to get laughs without losing the musical line.
Though the arias get much of the attention, Barbiere is a series of duets, trios, quartets and a quintet. On opening night all concerned combined stage presence and musicality, and if the big, fast ensemble at the end of Act I threatened to slip the rails occasionally it only emphasized the humor.
Harvey Steiman